Welcome loyal fans and newcomers!  We are Cambrian Comics and we have plans for great things.
If this is your first time visiting our Patreon page, or if you're new to our site and the stuff we've been working on let me fill you in.
We're a comic book publishing site and right now we're publishing two web comics and several blogs.
We've got our flagship web comic title: "The Secret Lives of Villains", which is a comic about a family of super villains and their day to day life as they live, survive, and thrive in a city that loves its superheroes and understands that it needs super villains to keep things running.
We have a fantasy themed web comic called "Questing: 9 to 5".  It's a satire of the fantasy genre and follows the misadventures of the grumpiest elf you can imagine.
Then we've go blogs...lots of bogs.
We have a blog series on the history behind Game of Thrones,
We've got a blog where we talk about comic book projects on Kickstarter that we think are pretty cool and deserve more attention.
And we've got our crown jewel, a blog where we talk about the origins and careers of superheroes from the 1940's to the 1950's, a time referred to as "The Golden Age of Comics" and was home to some of the craziest, cheesiest, and most ridiculously awesome heroes to ever grace a newsstand.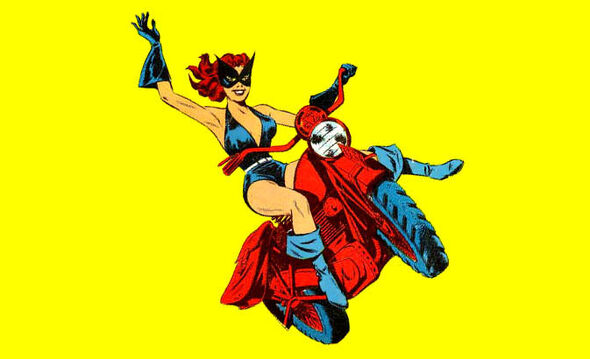 That's a lot of stuff, but we could do so much more.  The reason why we started this Patreon page is so we can raise funds to help with the day to day costs of producing content and saving enough to expand our operations, because art isn't free and everyone working on all of these projects deserves to be paid and recognized for their work.
The more everyone gives the better we can be, and naturally your donations will come with some great perks.  We've got a whole host of rewards from early access to our comics, to free stuff, to a chance to help us decide what we should write about. 
So feel free to look around and thank you for your donation!  We're doing great things here and with your help we can take Cambrian Comics to the next level.