Select a membership level
🔹 Admirer
Unlocks Patreon Feed! 👀
You will get:
My eternal gratitude, thank you so much for your support! 💜 
Early access to most of my finished art before I post them on other platforms & social media,
Access to Patrons only Discord server for announcements, WIPs, SFW & non-erotic NSFW sketches as I make them.
A random welcome gift! 🎁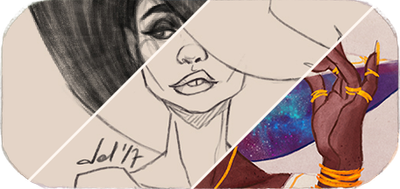 ✨ Well-wisher
Unlocks Priority on Commissions! 👌

You will get all previous accesses and: 
Priority slots with commissions when I open them, higher the tier higher the priority. 
Doodle requests for streams  as warm-ups.
Organised work-in-progress steps of various art pieces I am working on, including personal art and commissions — as much as I can.
Birthday Gifts 🎁, for patrons who are celebrating their birthdays! (Once a year)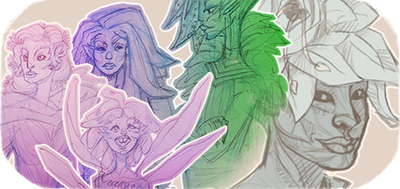 💠 Contributor
Unlocks Monthly Sketch Rewards! 🎇
 You will get all previous accesses and: 
Early access to timelapse videos, when I get to record progress.  
★ Tier Only Rewards;
Sketch Requests!
Digital -OR- Traditional, per piece per patron, SFW.
5% discount on commissions!
As long as you remain a patron (excludes Ko-Fi Charm commissions 💖☕).

About Del
Hi, I am 
Del
!
I am a freelance artist and an art student from Turkey! I work both digitally and  traditionally which here you can view them both, even the oil and acrylic paintings ones I do for school.🎨
What I am looking to accomplish by being on Patreon?
Tuition — My main goal is to pay for it on my own. Even though I am studying at a state university, art is in general an expensive department, our education involves a wide range of materials and supplies. I also want to apply to courses both in real life and online to better myself in my area.
Bills — My mother and I live together. She does her best to support us and pay all the bills but I want to be able to contribute. Because of school and my health, the job options here I have none to less and it dampers my ability to assist the necessary household expenses.
Save for Emergencies — Sh*t happens and we all know that. I want to have that option of hoping for the best and preparing for the worst.
Treat Yo Self — It's 'treat my mom' in this case. Because after all of the above is settled into a steady road, I just literally want to take her out for dinner, for coffee, for movies, for whatever once or twice a month to treat her, have her live a little and not be constantly stuck between four walls.
Support Others — Just like my Patrons who supports me, I want to be able to support my fellow artists and content creators too. 
Unfortunately it is and it has always been a bit hard for me to regularly keep up with Patreon because of my health matters and now with added busy schedule of school. I am really grateful to my patrons who have been very understanding of this with their support. I try to be more active and consistent on my
Patrons-only Discord
since it gives me an easier time with snapping photos of works and uploading them there. So, if you plan to become a Patron of mine please make sure you get in there! 💜
Tuition: Did you know because of the value differences between Dollar and Turkish Lira, $25 per month in a year would cover much of my current school fees and expenses? For the entire semester! And with the rest I can take online courses to better myself in my area. ❤
2 of 12