Don Neely's Royal Society Jazz Orchestra
is creating Authentic & Exciting 1920s Jazz and early 1930s Swing
Select a membership level
Patron Of The Hearts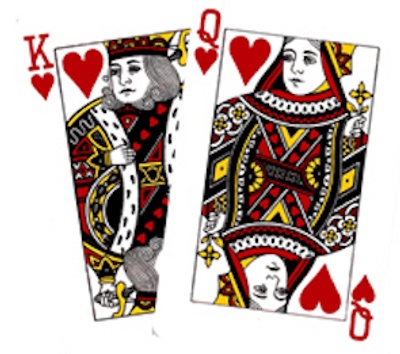 We offer you, as our
 fan
and 
Beloved Patron
, the heart warming knowledge that you are contributing vitally to the
Royal Society Jazz Orchestra's
 creative efforts and very existence. 
Projects we would love to do, depending on funds, include:
Recording songs for future albums. So many of you are asking when our next album is coming out, and we are taking your urgings seriously!
Making music videos and placing them on YouTube and other platforms . . . for everyone to enjoy!!
Creating these new projects will be a wonderful experience and enable potential new fans to discover the joy of fabulous music of the 1920s & '30s, played today by the Royal Society Jazz Orchestra! Yeah, we'll
all
be spreadin' joy around!

Our single Tier donation request of $10.00 is customizable:
set a lower monthly donation
set a higher monthly donation 
make a one-time contribution of any amount
www.rsjo.com
 707-775-1600 
About
We have brought joy to thousands of people around the world with our foot-stomping 1920s-1930s style.
Our love for the music is as strong as ever. Home is the San Francisco Bay Area. We invite our wonderful patrons who love our music, to support the Royal Society Jazz Orchestra here on
Patreon.
The Corona Virus Panic has wiped out all of our current concerts and engagements!
Recording a new album would be uplifting for us and for our beautiful patrons. We have the dream of making music videos using many of our intoxicating songs combined with vintage footage of the 1920s and '30s! We've made one rough cut of Don Neely's song "I Wanna Camp At The Ahwahnee," and it is great! We have a library of fascinating videos of the RSJO in performances never before seen, and would love to edit and upload them to YouTube. All of these we would love to bring to life for your enjoyment.
Dancing to the Jazz Age rhythms of the Royal Society Jazz Orchestra, at the Gatsby Summer Afternoon, in Oakland, CA
Now is the time when the RSJO can really benefit from your support.
We have lots of great
new
old
songs in our repertoire, just itching to be recorded! Fans ask us at every performance, "When are you going to make a new album?" And Don Neely has written many gems as lots of you can attest, and a folio of his songs would be the answer to many fans who have requested sheet music of his songs. Please visit our web site (www.rsjo.com) to see the colorful photos and video of Don Neely's Royal Society Jazz Orchestra! We would gladly be out there playing our hearts out tonight, but alas, just like you, we are sheltering in place! And, alas, every event is cancelled.
The Royal Society Jazz Orchestra performs for a vintage event in Oakland

Now is the time we would most welcome your support for the Royal Society Jazz Orchestra!
We are quite stunned that the entire world could suddenly shut down. Your support would inspire and energize the RSJO to
come alive
with new projects which would bring joy to you through compact discs, through the internet, and other ways too!