Ricardo Descalzo
is creating videos of contemporary classical piano and content related
Select a membership level
Pay as you wish from... / Paga desde...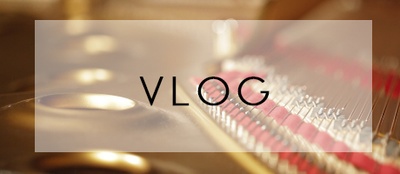 (Español más abajo)
With this tier you will have access to:
Exclusive Video Blog

I will upload one weekly video with thoughts, tips, rememberings, ideas for the future, music that I discover, practicing at home, improvising...
I'm always open to receive proposals for content. Besides, I can give some ideas about the compositions you are working on and help you find repertory for you or your students
One monthly video Answering your Questions

Scores and CDs of contemporary music

I will send CDs and Scores of contemporary music to those interested for free since I plan to reduce drastically the amount of material I have
---
En este nivel tendrás acceso a :
Mi Vídeo Blog exclusivo (en inglés con subtítulos en español)

Subiré un vídeo a la semana con reflexiones, ideas, recuerdos, planes para el futuro, músicas que descubro, estudiando en casa, improvisando...
Siempre estoy abierto a recibir propuestas de contenido para mis vídeos. Además te podré dar algunas ideas sobre las obras que estés trabajando y a escoger repertorio para ti o para tus alumnos
Un vídeo al mes respondiendo vuestras preguntas

Partituras y CDs de música contemporánea

Enviaré CDs y Partituras de música contemporánea a los interesados de forma gratuita, ya que planeo reducir drásticamente la cantidad de material que tengo
Paga desde... / Pay as you wish from...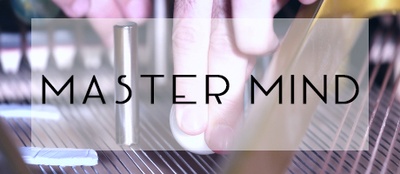 (English below)
En este nivel tendrás acceso a:
Master Mind en español

¿Quieres saber cómo estoy diseñando esto nuevo futuro profesional junto a otros creadores de contenido para inspirarte tú a hacer algo parecido? 
¿Quieres conocer herramientas, mentores y especialistas y estar a la última en las posibilidades que te ofrece la tecnología para cambiar de rumbo tu vida?
En este nivel tendrás acceso a la grabación de nuestro encuentro mensual donde tratamos todos estos temas y estamos abiertos a sugerencias de los oyentes
También puedes optar a participar como activo previa prueba con entrevista
Además del contenido del nivel anterior
---
With this tier you will have access to:
Master Mind
(for now in Spanish, but we may include English subtitles if there is someone interested)
Do you want to know how I am designing this new professional future together with other content creators to inspire you to do something similar?
Do you want to get to know tools, mentors and specialists and be up to date with the possibilities technology offers you to change the course of your life?
In this tier you will have access to the recording of our monthly meeting where we discuss all these issues and we are open to suggestions from listeners
You will also have the possibility to participate as an active member after an entrance interview
Plus all content from previous tier
All content from previous tiers
Pay as you wish from... / Paga desde...
(Español más abjo)
With this tier you will have access to:
One Online one hour Piano Lesson a month, or a one hour Coaching Session for Composers or any other similar possibility that may be of your interest
A one time Interview with each one of you and the possibility to upload it to the rest of the Patreon members. This may be repeated with the same person after a one year subscription in this tier
Plus all content from previous tiers
---
En este nivel tendrás acceso a:
Una Clase de Piano Online (o en vivo) de una hora al mes, o una Sesión de Coaching para Compositores de una hora o cualquier otra posibilidad similar que pueda ser de tu interés
Una entrevista (sólo una vez) con cada uno de vosotros y la posibilidad de compartirla con el resto de miembros de Patreon. La entrevista podrá repetirse  con la misma persona después de un año de suscripción en este nivel.
Todo el contenido de los niveles anteriores
Live One to One Interview

All content from previous tiers
About
(Español más abajo)

Background:
I have been interested in new music since I was a child
. I wanted to dedicate my life to dive deep into new compositions and felt excited every time a new piece of music fell into my hands.
Over the last 17 years
I have been teaching in Musikene, an amazing music school in Spain, where I had the chance to work with many wonderful musicians. But, after thinking consciously about it, I felt that I needed to reach many more people than the 8 to 12 students that I had every year.
So I decided to take a break from my job
and begin this adventure to test if it would be possible to live a different life where I don't have to travel 800 km to teach and, at the same time, can develop a community of people interested in contemporary piano music.
Right now, I am creating this content for free:
Project "Piano Today", a Contemporary Piano Video Library on YouTube with videos of my performances of selected piano pieces that represent my interests and tastes, trying to be as open and varied as possible
A new section on my YouTube channel where I will talk extensively about my insights and ideas in Contemporary Piano Music, with presentations of compositions, tips and a critical vision of an experienced performer that may help you open to new possibilities that you may not have thought of
Apart from this, in my Patreon you will find all these exclusive contents related to my passion:
A Video Blog with my private ideas, a journal of my day to day life in this field where I will attend your requests and let you discover a vast world of possibilities
Online contemporary piano lessons
Online mentoring for composers
Online couching on any area of your interest
A Master Mind group following the development of this and other professional projects
The possibility for you to choose a subject to talk about in my video blog
Information about my concerts and workshops
With your support
I can dedicate full-time to creating this content:
One video every two weeks of the video library "Piano Today"
One video every two weeks (alternating with the previous) of my new critical section on YouTube
One video every week on the Video Blog, only for Patrons
-----
Antecedentes:
Desde que era niño, siempre me ha interesado la música clásica más reciente.
Quería dedicar mi vida a sumergirme profundamente en las músicas desconocidas y me emocionaba cada vez que una nueva composición caía en mis manos.
Durante los últimos 17 años
he estado dando clases en Musikene, una escuela de música maravillosa en España, donde he tenido la oportunidad de trabajar con muchos músicos maravillosos. Pero, después de reflexionar en profundidad, he sentido la necesidad de llegar a muchas más personas de los 8 a 12 estudiantes que tenía cada año.
Entonces decidí tomarme un descanso de mi trabajo
y comenzar esta aventura para probar si sería posible vivir una vida diferente, donde no tuviera que viajar 800 km para enseñar y, al mismo tiempo, pudiera desarrollar una comunidad de personas interesadas en la música para piano contemporánea.
En este momento, estoy creando este contenido gratuito:
Mi proyecto "Piano Today", una Videoteca de Música Contemporánea para Piano en YouTube con vídeos de mis interpretaciones de músicas que representan mis intereses y gustos, tratando de ser lo más abierto y variado posible.
Una nueva sección en mi canal de YouTube donde hablar extensamente sobre mis conocimientos e ideas en la música contemporánea para piano, con presentaciones de composiciones, consejos y la visión crítica de un intérprete experimentado que puede ayudarte a abrir nuevas posibilidades que quizás no hayas pensado
Aparte de esto, en mi Patreon encontrarás todos estos contenidos exclusivos relacionados con mi pasión:
Un Vídeo Blog con mis ideas privadas, un diario de mi día a día en este campo donde atenderé tus solicitudes y te dejaré descubrir un vasto mundo de posibilidades
Clases de piano contemporáneo online
Clases para compositores online
Coaching sobre cualquier área de tu interés online
Un grupo Master Mind en español siguiendo el desarrollo de éste y otros proyectos profesionales
La posibilidad de que elijas un tema del que hablar en mi Vídeo Blog
Información sobre mis conciertos y talleres
Y algunas otras sorpresas
Con tu apoyo
Puedo dedicarme a tiempo completo a crear este contenido:
Un vídeo cada dos semanas de la videoteca "Piano Today"
Un vídeo cada dos semanas (alternando con el anterior) de mi nueva sección crítica en YouTube
Un vídeo cada semana en el Video Blog, solo para mecenas en Patreon
When I reach 100 patrons, I'll upload one video per week at the Vlog level

Cuando consiga 100 mecenas subiré un vídeo a la semana en el nivel 1 (Vlog)
1 of 2
Recent posts by Ricardo Descalzo