Hello. There are two things I really love and that is plants and ceramics. I've put the two together and I make ceramic sculpture based on plants, flowers and seedpods.
My work comes in all sizes but generally I like to scale up and make pieces as large as I can handle. These large pieces are often exhibited in botanic gardens and sculpture trails. Many of my clients have also bought these as statement pieces for their gardens. I also enjoy working on wall pieces such as this one here. I can design these works with very fine details and you get the feeling of looking down into the plant.
So, I am very lucky to be able to have a job doing what I love, however what I don't have enough of is time.....time to sit and dream up new forms....time to play with the clay without the pressure of making a sellable item.....time to experiment with new glazes and time to just make some mistakes.
With the support of Patreon and you, I could buy myself the luxury of some time to do these things. I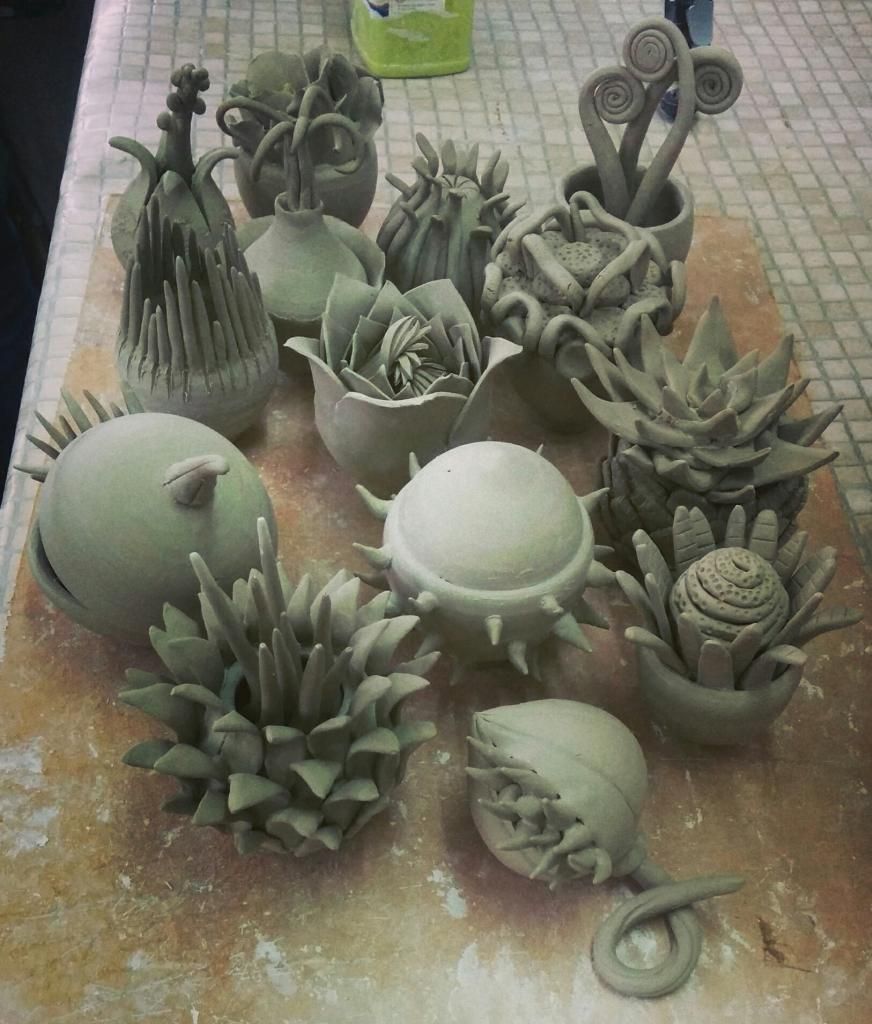 would put aside a couple of days a month to make lots of little stoneware sketches  and these would also form the basis of the pledges to my patrons.  Also, as it is always interesting to see how makers make, I would make a time lapse video once a month which would take you through the whole process of a sculpture from its conception on the wheel to its final glaze firing when it comes hot out of the kiln. Also for my Patrons, there will be monthly updates on the business and techniques of making art.
As I have mentioned the pledges will be my stoneware sketches.
These small forms are made  from a white clay.  Sometimes they will just be clear glazed and sometimes they will be glazed with colour. The point of these are that they are experimental, they will give me ideas for new forms and I can test out new glazes on them. 
Depending on the amount that you pledge, you will either be entered in a monthly draw to win one of these.....or for higher pledges, a sketch  will be sent out at regular intervals and you could build up your own collection.
Full details are with each of the pledges below.