Claudio Casini Art
is creating 3D Miniatures for 3D Printing RPG, Board & Tabletop Games
Select a membership level
Follower
Thank you for your support!
In this tier you have access to the following:
Welcome Pack
This month's release: 

3 Fantasy Characters/Creatures
1 Fantasy or Sci-fi Character/Creature
+1 Bonus model if you confirm your subscription from one month to the next

Voting in pools
Includes Discord benefits
Merchant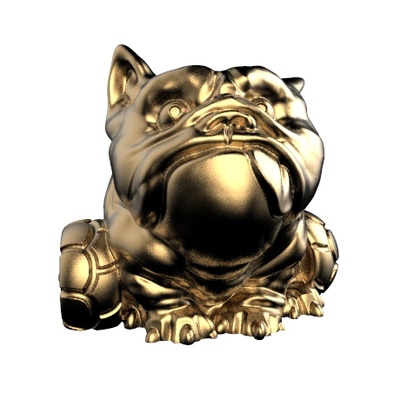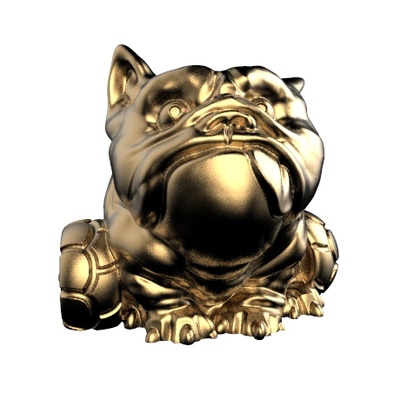 Thank you for supporting us and sharing our prints with the world, you are great! For a special price you will receive:
This Tier receives everything from the Follower Tier.
You can print and sell our templates (not files or links) as long as you stay at this level. If you change level lower or stop supporting us, you immediately lose this possibility.
Some models uploaded directly to the MMF store will still be included in this level.
Every month the images of the renderings already cut out will be posted in order to facilitate the upload of the material in your stores and with your graphics.
Includes Discord benefits
About Claudio Casini Art
Welcome to
The Claudio Casini Art 
Miniatures Patreon page!
Hi, my name is Claudio Casini and I have been working in the gaming industry for almost twenty years, both as an illustrator and character designer for role-playing games, and as a 3D sculptor for as many board games. I grew up playing Warhammer and Dungeons and Dragons and have always loved creating fantastic characters ... with the advent of 3D printing technology an incredible world of possibilities has opened up. We are a small studio, Laura and I believe that it takes time to produce quality things. We test, print, and prepare the files, giving importance to every detail of our work. This is why we work by putting this aspect in front of us. For the moment we will produce 4 kits every month, one character and one creature. There will be a fifth piece for free for all those who confirm their registration from one month to the next. Obviously, our goal is to increase the number of pieces to be built but like any project that is born, we prefer to work calmly. Once a month I will share a miniature in-game scale to be able to download, print, and why not ... to paint. Have fun!

December Patrons
Vampire Lord

Assassin's goblin

Quetzalcoatl 

Bugbear warrior


Loyalty piece from Nov to Dec
CYCLOP - only for those who have confirmed their membership since last month

For ALL Patrons
Welcome Pack


Future Release Preview
External link
General Overview
What do you get for supporting us?
Upon registration, the welcome package and the current month's benefits will be automatically added

(usually within a few hours)

to your library in MMF. Therefore the email with which you are registered in Patreon and the one with which you are registered in MMF must be the same. There is also a welcome pack always available for users. All files in this Patreon will be for personal use only (except those with the merchant package). Also, I will continue to share some STLs in my shop for free.
Loyalty
Subscribers who accumulate 3 consecutive months of subscription will receive an additional special miniature. The available miniature will change every quarter, at the beginning of the fourth month will be given the bonus miniature file.

June to November 2021 - at least 3 consecutive months of subscription
October 2021  to March 2022 - at least 3 consecutive months of subscription
Signing up and Billing
Once you sign up you will be charged right away for that month and will gain access to the miniatures released that month through the MMF library. Then you will be charged again at the beginning of the next month.

30% Discount CODE
From the 2nd to the 12th of the month a 30% discount code will be issued to all subscribers to recover the pieces you have lost in previous releases.
Getting files as non-patrons
If you're not interested in subscribing to a Patreon or you missed out on previous releases, check out my 
web store
 

to purchase the files. All files from my shop will also be for personal use only(except for those with the merchant package). 


Free Test Miniature
KIT and Multi-Version
Sometimes I think it is better to cut the miniature into a few pieces to increase the details. So some miniatures may consist of several parts. All the pieces will be available in the version with supports and without supports.
Printing Supports
Our files are pre-supported with Chitubox
Can I sell prints of your miniatures?
Yes, at the appropriate level, this benefit will remain valid until the subscription is maintained. When you change levels or cancel the merchant level, it will no longer be possible to market the prints of the models purchased. 

Do you accept commissions?
Yes, of course, I'm a freelance character designer and 3D sculptor, I'm working for many games and many Kickstarter, for info about that send me an email at 
[email protected]
here my 
portfolio
and here 
my business service
The STL files provided by Claudio Casini Art are for personal, non-commercial use only! By purchasing, downloading, accessing, or using our STL you agree to the terms and conditions and are bound by its provisions. If you do not accept or agree with these terms, do not download the content we provide. 
Claudio Casini Art is the owner of the STL files. The STL files are copyrighted work belonging to Claudio Casini Art.
Claudio Casini Art grants you a non-transferable, non-exclusive license to use the files.
The license allows you to print the STL files for personal, non-commercial use only (unless you are at the merchant level).
You may not sell, share, distribute, rent or transfer the STL files or the materials that you manufacture (with no level).
You can resize or cut the contents of the files for personal use. You may not otherwise modify, duplicate, create derivative works of, disassemble, reverse compile, or reverse engineer any part. The STL files may not be copied, reproduced, distributed, republished, or displayed.
Any theft, redistribution, resale, imitation, licensing, leasing, or claimed ownership of Claudio Casini Art's copyrighted brand and materials will be considered a breach of this contract, an infringement of copyright law, and dealt with accordingly.
©2020 Claudio Casini Art. All Rights Reserved.
the monthly pieces will become 5 for everyone
1 of 1
Become a patron to
Unlock 20 exclusive posts
Connect via private message
Recent posts by Claudio Casini Art
How it works
Get started in 2 minutes