Music of Mackfoo
is creating Music
Select a membership level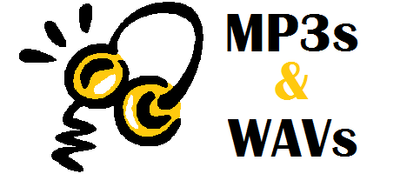 Elite Listener
You get access to all songs in MP3 plus WAV lossless format. Downloadable from Dropbox.
Collaborator
You get all the benefits of the lower tiers.  You will also receive an email from me inviting you to my private Facebook group.   You can join group discussions, make recommendations, give feedback, post lyrics or album art, link to your own music, etc.  If Facebook isn't your thing you can just use the same email address to communicate directly with me.  
About Music of Mackfoo
Hi, I'm Mackfoo and 52. I've been a musician since I started playing trombone in grade school. My band mates in high school gave me the nickname Lil' Mac which became Mack as I grew up (and Mackfoo when I played online video games). I joined the Navy fresh out of high school (but not as a musician) and as I moved around I played with a lot of different voluntary on-base and community bands/orchestras. When I retired from the Navy I returned to Idaho and began attending musical jams regularly with my trombone. Over the years, I have collected and attempted to play many different musical instruments with various levels of success. Today I play trombone, trumpet, bass and drums competently enough to get paid gigs and perform regularly in the Boise, Idaho area.
For a few months in early 2019, on and off, I would wake up hearing a guitar solo and parts of a song in my head. I had never tried to write any music and I am not a good enough guitarist to play what I was hearing so I really didn't know what to do with it. In June 2019, I purchased some software (Guitar Pro 7.5) and was able to write out the part by slowly picking around on the guitar and typing in the notes on my computer. After a couple of days I had written the song "Zoning Out" with all the guitar, bass, drums and keyboard parts. The next day I wrote some lyrics. I found the whole experience very satisfying which led to writing a dozen more songs during the month. I am still writing often and hope to perform and eventually record some of them with my bands. I would really like to make a compilation album of several local Boise bands playing my songs.
Here is my problem.  I have a lot of instrumental demo songs in different styles and no good way to share them with people.  I tried Soundcloud but it is mostly full of bot accounts trying to sell fake followers. I also tried Bandcamp, it seems ok for direct sales but I don't really have finished products yet or any good way to advertise what is there for sale.  I want to get my songs out to a wider audience.  I need feedback on how to make my songs better. The small price to participate in the process should weed out the haters and identify the people willing to invest a small amount for direct access to the creative process and the products we create together. You can hear my previous work for free at:
https://kendrickrmacklin.bandcamp.com
Here is how it works: 
Pledge at any level and get access to download all the previous work. I will make sure that at least one new product is released per week: maybe a new song, some lyrics for an older song, a studio recording or live performance of a song, perhaps a special request from a member, etc.
Pledge at $5 or higher and you also get to be part of the creative process with access to the private discussion group on Facebook. Lets make music together!
BONUS:  Make helpful critiques, suggestions, recommendations, or other posts to the discussion group and I will upgrade your benefits to the next pledge tier for the duration of the following month!
Quit anytime.  You will lose your access but you can still enjoy all the music you previously downloaded as long as you want!
When I reach $500 in earnings I will purchase better software with more realistic sounding instruments.
1 of 2
Recent posts by Music of Mackfoo