Will Santino
is creating Weekly Cartoons!! (and Candlefrog Chronicles!)
Select a membership level
Windywog
Limited (91 of 100 remaining)
As well as my undying gratitude, you get the heart-warming knowledge that you are directly sustaining the existence of my art and cartoons! Thank you!!
Cartoon Connoisseur
Limited (14 of 50 remaining)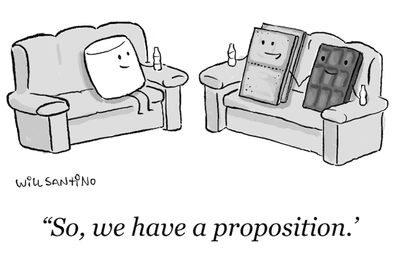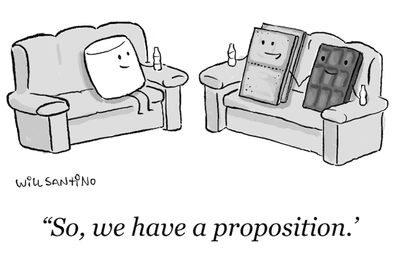 As well as my undying gratitude you get EIGHT NEW CARTOONS every single Monday for the rest of time!!! Now that's a value-add. 
Candlefrog
Limited (8 of 35 remaining)
As well as EIGHT NEW CARTOONS every Monday, you get a signed art print mailed directly to you, after three months of support! 
About Will Santino

Hi I'm Will Santino.You probably know me for my cartoons. I submit eight cartoons every week to The New Yorker, and release all eight of them (unless one was accepted) to my patrons the following Monday. While I post many on Instagram, my Patrons get to see MANY cartoons I've never shared anywhere else!! 

A quick recap: EIGHT CARTOONS EVERY MONDAY...WHAT A DEAL!

I've also been working on a fantasy novel called THE CANDLEFROG CHRONICLES. If you follow me, you've probably seen drawings of Mumantoki, Stray, candlefrogs, and other creatures from this world.

So what is the Candlefrog Chronicles? The Candlefrog Chronicles takes place in the Land of Gand, in the patchlands of Ohio, where the all-powerful Storm Church controls the weather  and where cats, whose demonic magic was once feared by all, are now extinct.

Or so Ohioans thought. When a black cat named Vanderbell Witherwisk appears, nothing will ever be the same, especially for young Pella P'Taleon, an acolyte of the church.

Joined by Ully Elynod, a Candlefrog storyteller, and Mirielle Cray, an old woman who lives in a grasshopper, Pella and Vanderbell's adventures take them to the Whoostling in the Windyhills, to the grand library of the Candlefrogs, and face to face with the dark truth about Ohio, and the future of her soul.

If you might be interested in an empire of pigs who worship technology (the Tilhilnilians), tamarins who live in turtle ships (the Sobaloopsians), and time-foxes who tend the hour-gardens in vast underground caves (the Cadazquilazians), then you'll love Gand, the strangest, most wonderful world you've ever visited.


So, Why Patreon?
Patreon's impact on creators is achieved through an accumulation of individual enthusiasms. Small pledges make a big difference. But what's extra cool and unique about Patreon is that by becoming a patron at any level you get cool rewards, a well as the rewarding knowledge that you're genuinely helping a creator create the creations you love. For just $5 a month, you'll get to see eight new cartoons every week, plus other content shared exclusively here. These rewards will likely evolve overtime, as I learn what things my fans value more. Either way, thank you so much if you've even read this far down.

So climb aboard the Turtleship, and welcome to The Land of Gand! Enjoy my cartoons :)




When I reach 300 patrons, I will create a video explaining the history of the Land of Gand (AKA Nehemia), which is where windywogs, Sobaloopsians, Tilhilnilians, Candlefrogs, and Potangopangians all live. Aren't you a little curious? 
1 of 1
Become a patron to
Unlock 97 exclusive posts
Connect via private message
Recent posts by Will Santino
How it works
Get started in 2 minutes