William Seiyo Sheehan (A Vet Owned Not For Profit)
is creating Help for Veterans, Haiku, Stone Carvings & teaching Martial Arts
Select a membership level
Support Our Efforts
Limited (20 of 20 remaining)
This is our virtual tip jar. Your pledge goes directly towards supporting our efforts.
Includes:
A customized Haiku written for you.
Exclusive patron-only posts and newsletter
Good karma
Local Hero
Limited (10 of 10 remaining)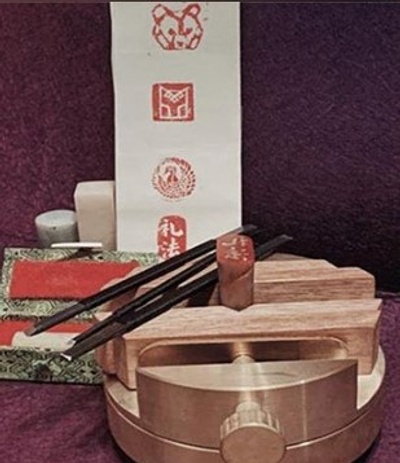 Your pledge goes toward keeping our mission moving forward and extending programs to new places.
Includes:
A custom carved Hanko (Name Seal) for you!
Plus everything in the previous tier!
About
Welcome to Fierce Buddhist and Seiyo Inc.

We are happy that our paths have crossed. I run a Not For Profit organization to help Veterans, their families and my community. Our mission is to inspire and nurture the desire to create, learn and explore that exists in humanity.
To do this we work with the local Veterans Hospital, Japanese Culture Center, Chicago Aldermen and other local businesses and organizations. We also travel to schools and civic centers to share information and teach classes to various audiences.

We need your help to continue. What we do is a labor of love and therefore we donate our time or only receive small donations.

Myself and my wife teach various classes such as the following:
Amigurumi, Haiku, Crochet, Hanko (stone name seal carving), Knitting, Meditation, Tutoring (Math and English), as well as Martial Arts and Women's Self Defense.

How can you help? Any small commitment by you would support us in our effort to help others.

If you are wondering what a "Fierce Buddhist" and "Seiyo" are the following declaration should clarify.
The "Fierce" in FierceBuddhist I define as "an obligation to do what I can to benefit all sentient beings, not just those close to me or those I agree with. If I see something or someone that is hurting others I must step forward and do what I can to assist them."

Seiyo means "Fierce Sun." The sun shines on everyone without prejudices without giving preferential treatment to anyone. This is tough to live up to, as you can imagine, but it sure sets the tone for my life.


Recent posts by William Seiyo Sheehan (A Vet Owned Not For Profit)