Jasmine
is creating photographs and blogs whilst travelling around the world.
Select a membership level
Patron in Passing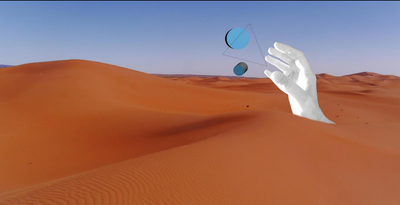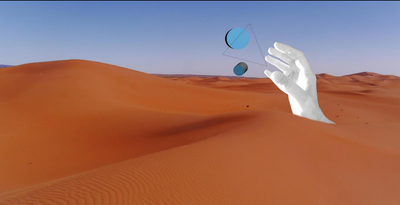 If you simply want to show your support then this is the tier for you.
Any help would be greatly appreciated to help me with my creations.
Although £1 is the one I have set for support you are welcome to support with any amount you like.
Personal Patron
With this tier I will give you a social media shoutout (facebook, twitter, instagram) - only if you want it of course. I will also offer you a personal live chat or live Q&A if you wish. In these chats we could talk topics such as photography (whether about my methods or sharing ideas), my blog, home education and travelling. 
I was home-educated for 5 years after going to school in France in my childhood. Home-education allowed me to learn many things whilst travelling the world with my mum. Now, my brother is also being home-educated. If you're interested on how home education works or want to get an inside perspective from a teen who has grown up with it then please feel free to ask.
Me and my family travelled in a van for a year as well as other backpacking trips so if family travelling (or any kind of travelling) also interests you and you want a chat then it would be great to hear from you!
Patron Saint
This tier will provide you with my full library. It has a wide range of my works- you can get an idea from my cover photo. With this tier I would also like to offer you, my patron, tips and basic lessons in Photoshop, Wordpress or French. I am not a wiz genius don't get me wrong but I have been working with Illustrator for 5 years and Wordpress for 8 so I have some idea if you're a beginner and need a hand. I lived in France for 6 years throughout my childhood learning French as a second language and I achieved a 9 (A*) at GCSE and although this isn't high as education goes, I had no lessons or teaching for the exams. These tips are optional.
This tier also consists of a private community so you, myself and other fans can connect with each other and share ideas.
Additionally you will have 'exclusive voting power' towards my work via polls, ask for digital commissions of my work and send me friend requests.
If you choose this tier I would like to personally thank you, it will help a lot. 

About Jasmine
Short version:
I'm Jasmine, I'm 19, bilingual and an ambitious photographer and writer. If you become my patron you will see and learn new things regarding travelling (also on home-education, long term van life and living abroad) along with photography but in short you will be helping me fulfil my dream of learning the art of underwater photography to help conserve our oceans, to help scientists learn and document more about our underwater world. To do this I will have to take diving classes and underwater photography courses; learning as much as I can along the way to becoming a wildlife and underwater photographer for conservation and awareness purposes. Being my patron will also greatly help me with my online degree in Photography with OCA (Open college of the Arts) as I will have less equipment and help than at a 'normal' university.

Thank you for taking the time in reading my page! Keep reading if you want to know more.

Longer version:
My name is Jasmine, I'm 18, bilingual and an ambitious photographer and writer.
I am interested in photographing just about anything but my true aspirations lie in the documentation of the natural world, its beauty and all it has to offer. Having been to 4 of 7 continents and lived in 2 of them, I have only grown more passionate about the world and its habitants.

My dream is to learn the art of underwater photography to help conserve our oceans, to help scientists learn and document more about our underwater world. Especially as a lot of it still unknown and the rest is under appreciated.

I am making this page to firstly, show my photographs, the odd illustration and my travel blog. I want to share the world with you and with others; I want to raise awareness of poverty, beauty and endangered species. I want us to go on a journey together with imagery and words. Let's learn about cultures, religion, history and travel. I will offer you viewings of my work, lessons and live chats to talk about all this kinda stuff.

Secondly, to help me get to where I want to go.

After receiving 4 unconditional offers at various unis last year I decided to defer due to covid-19 because I wanted my moneys worth. The course I chose to study was Marine and Natural History Photography at Falmouth however now I have seen how this year has turned out and I decided I needed to adapt. So here I am guys, about to start an online degree with OCA, studying, drum roll........... photography! With the course being online means I can take control of  where I want to go and be independent with my subject matter. Online also means less help and less equipment- another reason why I have set up my page.
I want to take diving classes and I want to take underwater photography courses and learn as much as I can along the way to becoming a wildlife and an underwater photographer.

I would extremely appreciate your help in fulfilling my dream and I would love to share my triumphs with you along the way.
By becoming a patron, you'll instantly unlock access to 8 exclusive posts
By becoming a patron, you'll instantly unlock access to 8 exclusive posts
How it works
Get started in 2 minutes