Dr Naoisé O'Reilly
is creating Taking Literacy and Intelligence out of the same sentence
Select a membership level
Mate Rate
The reality is that no matter what you contribute you get full access! These are challenging times and I am very grateful for any support you can offer. 

The purpose of this Patreon is to support everyone indirectly through my open source work - the writing and podcasts. 

This access allows you to experience all my current unpublished writing and the process behind it. 

I am very happy for the Patreons to send me private messages here too and to offer them any support I can. This has already happened since setting up the page and I am delighted! 

Everyone month I work with at least one client (more as the Patreons grow) fee-free. I've really enjoyed this work and you can look at the testimonial tag for their feedback so far. 

Thank you for your support,

Naoisé



Scales of Literacy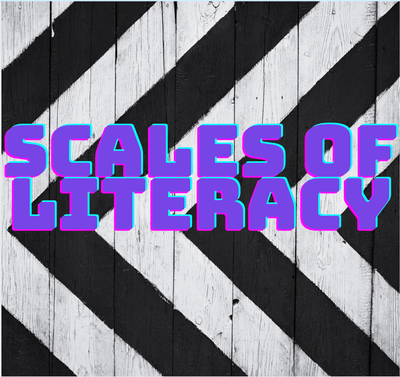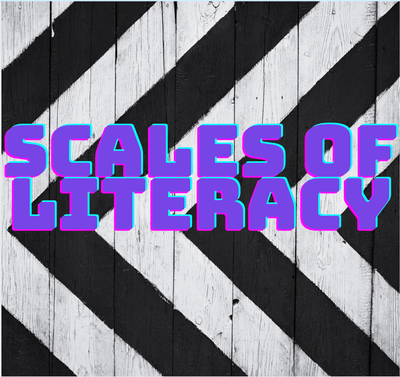 The reality is that no matter what you contribute you get full access! These are challenging times and I am very grateful for any support you can offer.

The purpose of this Patreon is to support everyone indirectly through my open source work - the writing and podcasts.

This access allows you to experience all my current unpublished writing and the process behind it.

The Scales of Literacy is my current series of work which looks at the effects of racism, femisim, migration and other big society themes being linked back to our view of literacy. 

I am very happy for the Patreons to send me private messages here too and to offer them any support I can. This has already happened since setting up the page and I am delighted!

Everyone month I work with at least one client (more as the Patreons grow) fee-free. I've really enjoyed this work and you can look at the testimonial tag for their feedback so far.

Thank you for your support,

Naoisé




About Dr Naoisé O'Reilly
Biography:
For Dr Naoisé O'Reilly this journey began by setting up an alternative school in 2009, The Homework Club, Dublin, Ireland. Which was awarded Ability Company Status along with much larger organisations and fortune 500 companies.Naoisé has touched and transformed many lives in her capacity to understand individuals' challenges creatively in an out of the box way. One without limits or labels. Through all of this Naoisé still manages her own dyslexia as a natural part of her life. ThePage 1 of 87next part of Naoisé's journey is to help a wider international audience through her books. She already achieved this by transforming many test readers lives. People, she's not even met.Naoisé's testimonials are the vast array of people she has helped. The gratitude so many carry for her inventive and cutting edge techniques that are at the same time always grounded and simple. Naoisé has the ability to hold the child, teenager, adult, through that journey and she has built her books in a framework that does the same. The majority stay in touch with Naoisé and her office is filled with writings and thank yous from the students exhibiting their creative work and parents expressing their gratitude.Naoisé has worked with children and teenagers with all kinds of learning challenges and for many has created miracles. But for Naoisé she has simply opened the necessary doors. She has so clearly also had to work with the parents and the whole family unit. Her books are building on this vast experience, extending her reach to more parents, families and anyone who wants to open up their lives and free themselves from burdens that they may not even know they carry.She has achieved a high level of education despite her profound dyslexia. Naoisé achieved a first-class honours degree in Marine Science at NUI, Galway and later a Doctorate in Physical Oceanography from Southampton University, UK. She's also studies at both Oxford and Cambridge University in the UK. She walks the beach daily. Especially for sunrise and sunset. Naoisé also derives much pleasure from her Podcast, Purple Psychology. She enjoys encouraging comments and insightful questions she receives from her listeners on every continent.
What my books do for the readers:
So this post is for a podcast I'm about to record on my writing journey and what has changed. Why I can't go back and re-write books from a new place. How by working the way I do always allows me to grow and others to have an access point to the work. The reality is I don't feel many people are ready for the current writing as I'll talk about in the podcast... [
https://podcasts.apple.com/ie/podcast/what-my-writing-does-making-myself-obsolete/id981266976?i=1000532718483
But the purpose of this Patreon is not just to financially support me working with clients every month fee-free but also to fulfil my dream of working with people indirectly. The open-source work of my podcast and writing in being able to support everyone. Me never needing to know you to help you.
I describe this as my soul on the plate so you can look at your own.
So below the first journey has supported many people. To new careers, relationships with family they never had, New amazing relationships in their lives, recovering from deep childhood trauma - the list is endless. I have watched everyone grow. It's funny it takes exactly 8 months after you start reading to reach a new place. For each book. It's a magic number.
I have also realised I can only write a book if I have someone whose journey it is to write for... then it will be ready for everyone to journey.
These are the words from some readers of the first book written 4 years ago. Many of them have journeyed on to the new writing - to new dreams. New levels of holding humanity very literally. They all joke "I don't want your life" - but some of them have needed to accept what they have signed up for!
Naoisé
What readers have said about Conversation from the Core:

"I'm not sure how to put into words how I felt reading the book as I don't think a self-help book does it justice, but it feels like a real one if that makes sense. "
"Reading this book is the start of a journey to get to know myself better, faults and all. Not always easy to confront those faults/fears but each one I overcome, helps me get to know myself better and sit comfortably in my own skin."
"This book has not only let me follow Naoisé's journey it has paved the way for my own. It was made me conscious of my interactions with both the world and myself, being aware of these has helped me to grow into a better version of myself (I think). It is a must read for sure."
"With this brazenly honest reflection of her life, and her vulnerable acknowledgement of accomplishments, self-confidence, challenges and limitations, Naiosé's book inspired me to express myself more fully, directly and lovingly with others. I was reminded that life's biggest challenge will always be to cultivate self-love."
"I felt like I been in an afternoon conversation with Naoise. Her written words really do talk with you. The message I saw. Anything and everything is possible. Believe in people."
"Everyone needs to read this book and in doing so will reveal another layer of themselves. A truly unique take on the simple lessons life can teach us if we so wish to learn."
"Naoise's book helped me get back in touch with what actually matters in the day to day of life. The observations shared and questions raised painted a context which guided my understanding of my actions and opinions. Needless to say, the way it's written makes even indifferent readers become hooked."
"Naoisé is a true magician in understanding the complexities of being human and the challenges that are in the way to being truly free in this life. In her vulnerability honesty, the courage to reveal her own journey the reader travels through their own boundaries, down roads they wouldn't have dared taken and over mountains seemingly impossible to climb alone. All subtlety, boldly, gently crazily taking one to a place of connectedness to their true core and forever changed in being rested in who they are. The reader will finish with a full toolbox in how to navigate being human with more laughter joy and purpose. This booked changed me. Gave me an understanding of myself in places that I hadn't travelled, led me at times into going beyond conditioning I didn't even know I had. All creating a new full ground inside from which to leap run and live this life fully from.
And it does come with a warning. You will be undone, beautifully so. At times you will blame the author because you don't know what the hell is going on as you feel terrible or angry or disturbed. But stay in the difficulty for it will open into spaciousness as some of your past or conditions dissolve simply by reading this book with an open heart and the call to be changed on the inside which is really returning to your core."
"Dr O'Reilly takes the reader through her journey of self-discovery that can evoke memories of all the most uncomfortable moments of your life, but it also reminds you of all the best ones as well. She shows us the core of a positive deviant, and what it takes to succeed despite the odds!"
"This book made me reflect on my own life and consider how I impact the lives of others. Combining a lifetime of experience with her unique perspective and insights, Dr. O'Reilly's journey highlights how, even though detrimental events in our upbringing can harm our sense of self-worth, there is always hope that things can be made better. "
"Reading 'Journey to Core' took me and will take every reader on their own personal journey. For me, the book is very much a reflection on the many critical junctions reached on a journey through life, what lead to reaching that junction and the internal thought processes used to decide the next direction as google maps don't plan this journey for anyone. Every reader will have reached some of the same junctions, maybe arriving from a different direction and exiting a different direction and will be left to muse the directions they took and the consequences of their decisions. No reader will have taken the exact same route as the author, but the Author explains the landscape of her journey so honestly and vividly that the reader can visually and emotionally follow every step of her journey. One of the main mysteries that remained for me at the end of the first 'run' was, does the journey define the core or does the core define the journey? Every reader will solve some personal mysteries and have other hidden ones unearthed. ' Journey to Core' holds the solutions but the reader is unlikely to find them all on one 'Run'."
Why I have set up a Patreon?

I have a strange wish for 2021 - to transition to working with people without payment.
The reality is that since the pandemic hit I have not worked with a single person for full rate. I'm happy to do this and it's brought home to me how I wish to simply be able to help whoever turns up at my door.
When I had my school, The Homework Club, this was easier to navigate. Many sat in classes without payment or for reduced rates. It was easy to juggle. I have always strived to have those who can afford to invest to prop up those who are less able.
My aim for the last 3 years has been for my writing to supplement my income and allow me to make this transition to support without cost for the individual.
And during the pandemic, I have strived to offer as much support through my podcast as I can for the same logic.
So in the interim, I have created this space to share some of my unpublished writing which has up until now only been accessible to my soul tribe.
The reality is that my life is very simple - my only needs are books, notebooks, ink and pens. To cover the costs for my phone and internet which allows me to work with everyone globally.
All of my fabulous pens (which I will share a photo of) have been gifted to me over the last number of years. As have many of my notebooks.
I will share some personal photos here too.
I guess my idea is for this to be the personal back story space to my work.
And the aim I started out with 12 years ago on the 26th of January still stands - to take literacy and intelligence out of the same sentence.
I see now this is clearly a huge factor in white supremacy and feel I truly have a goal to strive forward with!
Thank you for supporting my vision,
Naoisé
*The reality is in these times that if you become a Patreon for any investment I grant full access! So just invest what you can ...
Podcast introducing my Patreon
https://open.spotify.com/episode/67vgH4BGYNx0bKiet...


My passion for Black writers
I never expected to find my soul in a race I don't belong to. It was a eureka moment that gradually unfolded book by book. I bore those close silly with my finds. I post them throughout the world - and I'm not sure they always see my enthusiasm or what I mean about the works being created from the soul, not the mind. But each book seems to speak to a part of my heart I've struggled to show the world. A part I have long learnt to submerge. To hid for fear of ridicule. So I embarked on a journey to show the world why supremacy is routed in our notion of the scales of literacy.
I always say that it's so hard to be Black, especially a Black woman that maybe being you might seem easier.
But then it's so hard to be anything but you that you might as well pick yourself.
So these don't appear in any order. I can't even remember what order I found these treasures in. They have just become treasures. Ones I have to wait in anticipation of the post to bring. Today I got the Black Unicorn by Audre Lorde. I know she'll make this list once read. And I joke its good to have a Black Unicorn in my world, even if just on the shelf.
Lorraine Hansberry speaks to the INFJ in me. The unicorn tribe. And if you don't know what I mean it's because you ain't one. I was so struck by the devastation for both Nina Simone and James Baldwin of her too early passing. The energetic link they all felt. InfJs do a lot when they are younger which is just as well - as we only had her till 36. She has that tortured isolation I know so well. The Plug into the realities and realism all around. The need to fight injustices. The self in her work - her own story weaving its way forward for change. This is a theme I see with her dear friend Jimmy (James Baldwin) and I do know I read him because of her. I was so envious of the idea of being in a city with your tribe. Getting to meet them in person and hang out for those big conversations. Without the internet, I would be truly marooned.
I think Maya Angelou might be one of the first I read - now that I start to chart the journey. I developed a system for working with really young children who have suffered from child abuse from her book, I Know Why the Caged Bird Sings. It was as if the most impossible circumstances had been created for her and she gave us the knowledge how to do so much better for others. And of course, her writing is striking in its literary narrative approach for a biography.
I don't know how to talk about Alice Walker. She speaks to the really hidden parts - the ones you feel you almost imagined existed within you - until you read someone else awake their wisdom. The internal balance possible within your own gender. The truest form of sexuality. The deep reasons for writing. Besides saving yourself - it's an energy you impart to the world. One for balance from within.
Octavia Butler is a new find and like Alice Walker, I have Gloria Steinem to thank for the introduction. I read Alice Walker's words from a place of exploration because of how she spoke about them. And I would never have looked for a Sci-Fi writer to massage my battered empathic nature. And I was feeling battered the day I found her. I felt can no one else see what is happening here? Why am I always speaking sputnik? Why is the depth of connection I crave so alien? Surely others are capable of these connections too? One of her central characters has the disease I live.
Whereas Gwendolyn Brooks talks to the child in me. The one who lived in one world at home and another outside. The joys of what unconditional love can offer you in strength and courage to face the outer world. The bullying. I wish I could have navigated that journey with her ability to put my thoughts on the page. But my literacy prevented this which makes me realise why my own journey was so difficult.
This brings me to Zora Neale Hurston - a truly special find. An anthropologist who thought we should have the real voice recorded. I'm hoping my choice to show the working mind of the dyslexic brain doesn't mean I need to wait 90 years to have my work published. She captures the difference between the mind and mouth so well. The gap often between the intellect and the presentation. The assumptions we make in its midst.
I didn't know that Langston Hughes inspired Dr Martin Luther King Jr's I have a dream speech. But reading both of them I saw the journey. I saw why dreams matter so much. Dreams are something no one can ever take away - no matter how hard they try.
John Lewis and Dr Martin King Jr are similar but opposites. They are a great example of how one letter changes all in personality. A simple I to an E making Dr King an ENFJ - so close to John Lewis and me. Yet so different. One of the great contradictions which others don't understand is that that the I in us makes us work for others from an internal place. One which makes it appear that we talk about everyone else except us. Only bringing us in as an example of possibility. But everything we do in the world - everything we add it's all for others. Not for us. But the ENFJ is a remarkable speaker because they speak from the place 'I' - I have a dream... but he does so for outer change. We both want change but one is driven by the internal and the other the external.
John Lewis was the best student for Rev James Lawson's training based on Gandhi's non-violence teachings. You can look at him and see my beloved core - in all it's glory. You can't miss it.
June Jordan appeals to the academic in me which thinks it should all be better. As a Black woman, she knows the battles too well to merely accept the status quo of what education should be. Who should be learning what? And it's not possible for me to read her work without being introduced to diversity in every way.
I read Barack Obama's and Michelle Obama's autobiographies back to back. He spoke of the search for generational patterns - another INFJ favourite past time. We are the only ones who speak of legacy from such young ages. While Michelle Obama ignited my interest in what education gives us and what it doesn't. How even after all our milestones reached we can expect the judgements to prevail.
Toni Morrison is a difficult read for me - I don't think I will ever have the literacy capability to read a Nobel Laureate. But listening you hear the heart space. The one Leopold Senghor's tells us;
"It was the esthetic which attracted me, the idea that the work of art expresses, contains and is itself a part of that energy which is life."
No wonder you can't read her without wishing to somehow go back in time and save her characters from their pain.
And lastly, Oprah's book, What I Know For Sure, made me search out my own tribe. It made me realise what I needed in my world. What was missing? Those confidants to speak with daily. The ones who keep me going in my alien ways day by day.
By becoming a patron, you'll instantly unlock access to 129 exclusive posts
By becoming a patron, you'll instantly unlock access to 129 exclusive posts
Recent posts by Dr Naoisé O'Reilly
How it works
Get started in 2 minutes