Asyr0n Gaming
is creating GTA 5 Mods (Grand Theft Auto)
Select a membership level
Become A Patron!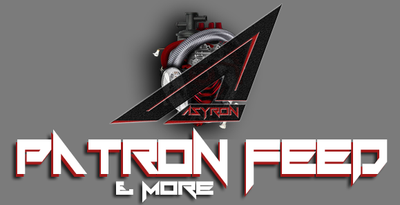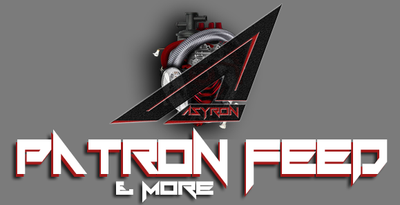 Support me and my work as Creator and join my community of patrons. Thank you!
Be Proud to support the one and only... Asyr0n
Connect with other patrons
Access Patron Only Feed
Participate in Patron Only POLLS
Sneek Peek at upcoming content
Includes Discord benefits
Your Name in Credits!
Includes everything from Tier 1 PLUS:
TIER 2 REWARDS
Beta Tester / Early Access to upcoming  Public Content
DISCORD Private Group Access
Includes Discord benefits
BRONZE Tier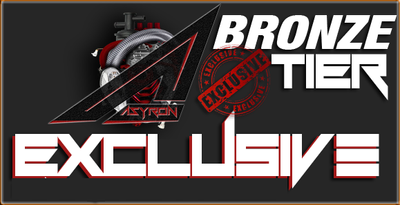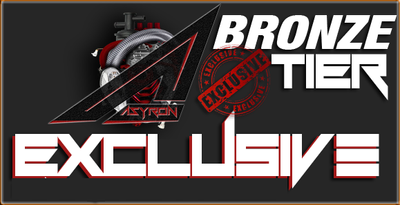 🚨 BEWARE... New PERKS for 2021 🚨

Includes everything from Tier 1 to 2 PLUS:
TIER 3 "BRONZE" Rewards
⭐️ ACCESS The most Recent "SILVER" Release! 
⭐️ PICK 1 additional "SILVER" VIP Release per Month!
UNLOCK 1 "GOLD" Reward every 3rd Month of Pledge.
UNLOCK the Special Patron Program and request your Dream car to be made on Discord! (Unclocked after 1 year of Pledge)
Includes Discord benefits
About Asyr0n Gaming
MY MODS...

- My Patreon Exclusives
- Long Term Subscription Rewards
- Special Patron Program
- Early Access- DTD Exclusives

ABOUT ME...
Hello there, my name is
MARCO
but most people know me as
Asyr0n
...
I am a simple GTA5 Vehicle Mods Creator / Content Creator and this is my Story...
Most people don't even know or understand how someone can spend hours or even days working on one single mod... well the best way to explain it is... Passion!!
I always loved to discover and observe the real beauty a car can express only by it's looks!
And that kinda impressed me as a child, always dreamed of becoming a real car designer, not to be able to achieve that goal, there was always something missing in my life... That's when i discovered GTA Modding! At start i was a normal Mods user like most of people out there till I asked most known Car Modders to Model and Rigg my Ultimate Dream Car for GTA5... The most beautiful, with love and passion handcrafted
2013 Alfa Romeo Disco Volante
!!!
Well, with "arrogance or Fear" all of those modders refused to grant my wish even thou i was able to provide a paid 3D CG model of it and ready to pay for theyr services!
At that point i had no other choice than to do it myself!

Of course i did not start the project right away... i wanted my Dream Car to look perfect so i decided to do some other vehicles to gain experience and to be able to achieve my goal... And so my Journey began in July 2015...
Two years, alot of 3D work and 22 Released Mods later... i felt finally ready to launch the long awaited Project! One of my biggest Work till today and the project i really put the most love and passion into finally sees the day...
My 2013 Alfa Romeo Disco Volante
-
Go check out how it was Built...

"Thx to
BlueJeansGamer
for the amazing Showcase of my beauty"
And THIS is how i ended up here :P
Check out TopGear's Video for more info about this dream:
https://www.youtube.com/watch?v=DxF9vFJezRA
I've been very active these last 3 years in the GTA5 Vehicle modding scene, and have been enjoying doin it. My goal is to bring more and more exclusive and never seen content to the Grand Theft Auto saga and give the opportunity to people to drive theyr Dreamcar at least ingame!
I'm Modding GTA5 for now but who knows, with your help i might surpass myself and create things i would never even think or dream of....
If you read all of this and understand me and my weird passion and decide that i am worthy of your support...
THANK YOU FROM THE BOTTOM OF MY HEART!
This means alot to me.
-----------------------------------------------------------------------------------
If you want so support me, these are my soccial Network Links and Paypal Link:
My Workshop on Facebook:
https://www.facebook.com/Asyr0nGaming
My Twitter Account:
https://twitter.com/Asyron_Gaming
My Instagram Account:
https://www.instagram.com/asyr0n/
My Youtube Account:
https://www.youtube.com/user/RMalfaGT

My GTA5 Public Releases & Profile:
https://www.gta5-mods.com/users/Asyr0n
My Team's Facebook [DTD]:
https://www.facebook.com/DTDmods/
And my Paypal Link for everyone wanting to support my work, every Dollar will be invested in content for you all again to enjoy. Thank you very much.
https://www.paypal.me/asyr0n



FiveM - Terms of use:
...
8. No financial profit shall be derived by the Users fromany derivative of, or third-party service, User Generated Content, or Game Server for FiveM, the Game Services, or other entities stated in these Terms, except as expressly permitted by CitizenFX. Entities with permission may be included under ADDENDUMD:LIST OF EXCEPTIONSFORTERM '8'.
...
This Means...
That you are not allowed to generate profit with any of the content used on the Server.
Using Paid Third-Party Mods are also concerned by these Terms.

I am not responsible by any means of the negative effect my Mods may cause to your FiveM Server or FiveM linked SteamID Account. Use my mods at your Own Risks!!!

You can read the complete Terms under this LINK


My Terms of Use:
DO NOT SHARE,TRADE,RESELL OR DISTRIBUTE MY MODS / FILES!!!!If as a FiveM Server Owner you want to gain access to a Server Compatible version of my cars... I can not guarantee compatibility of my mods for that purpose. My mods are ment for the Offline Game Mode only and not for the Online Use!!! But if you decide to Upload to FiveM... In that case ONLY SERVER OWNERS or ADMINS are allowed to.
If you have your own FiveM Server then it's ok to upload to it (at your own Risks ofc), but
i will NEVER allow to use my Mods as a BUY IN/ TRADE to get a higher status or to get whitelisted on a Server you do not own!! It is also NOT ALLOWED to use my Mods as a Reward for a Donation on Youtube / Discord / FiveM !!! Sharing in Groups or Reselling IS NOT ALLOWED either!
ANY PATRONS THAT DO NOT RESPECT THESE RULES WILL BE BANNED FROM MY PATREON AND WILL BE FLAGGED ON EVERY PATREON CREATORS PAGE!! WE CREATORS COMMUNICATE WITH EACH OTHER. DON'T SCREW AROUND!
At this stage i have more than enough financial support i could ever hope for... and so i'm giving something back to you every month...

This will UNLOCK REGULAR GIVEAWAYS!!
Games, Giftcards, Tech, Accessories and more....


3 of 4
Become a patron to
Unlock 113 exclusive posts
Connect via private message
Recent posts by Asyr0n Gaming
How it works
Get started in 2 minutes