Andreas Heinisch
is creating Fixing Libreoffice Bugs regarding Macros, Sorting, ...
Select a membership level
Official Coffee Supporter
You offer me a coffee and I warmly think of you during my breaks.
Focus Patreon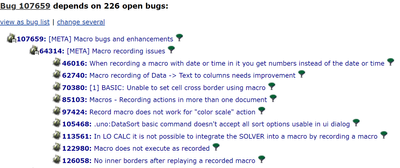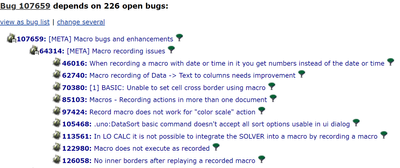 You like me to focus on a certain bug in Libreoffice Macros and I will try to fix it. Without any warranty :)
Stimmrecht nur für Patrons
VIP Bug Hunting Patreon
You think I should work on a certain bug until it is fixed, and I will work hard in order to complete the provided bug. You can view my bug fixing history on gerrit.

Currently, I have fixed some issues in the search and replace dialog, in the sorting process of calc, in the importing / exporting mechanism, but mostly I try to investigate macro bugs.

Of course, I may not be able to fix the error, but I will provide detailed feedback on the results I have found. Perhaps someone more skilled can then continue to work :)
Stimmrecht nur für Patrons
About Andreas Heinisch
About me
I am from South Tyrol, and live near the city of Meran/Merano on the mountain side. I studied computer science, and teach informatics, physics and mathematics at the local high schools. In my spare time, I like to go hiking, climbing, and of course programming :)
Working for Libreoffice
At the moment I am part of the Macro team, and try to solve some of the bug reports. I don't remember exactly, but I think that I contributed to about over a thirty of them. Personally, I think macros are not without controversy due to the security concerns, but they are widely used in order to automate some easy tasks.
Future plans
In the future I want to promote LibreOffice for our local high school, and to encourage more students to contribute to open source software. For this reason, I think that the
help pages of LibreOffice
should be revisited and simplified in order to attract more people to improve and contribute to such a great product.
Recent posts by Andreas Heinisch
How it works
Get started in 2 minutes