Matthew Knight
is creating Wudang Internal Arts | Taijiquan | Qigong | Gong Fu | Meditation
Select a membership level
Research and Support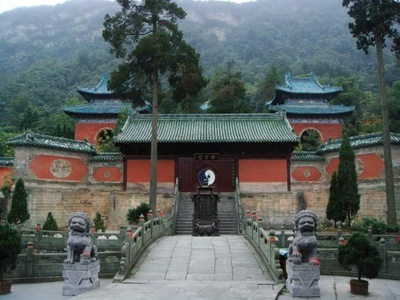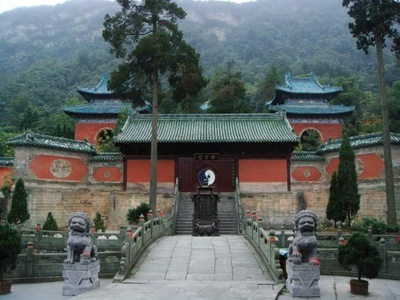 This £3 monthly tier is for those who want to support my training, research and understanding of the Internal Martial Arts.

I thank you for your support. It is a focus of mine to spend more time over in Wudang, China to continue my studies and share my love of Wudang Internal Martial Arts with you.

Peace and longevity!
Official Patron ~ Jing (body)
Access to form Qigong videos uploaded monthly of Ba Duan Jin and Wudang Five Animals (Wu Xing) Qigong - 
Turtle, Snake, Tiger, Dragon, Crane.
Zhan Zhuang
Wudang Daoyin
(videos range between two to ten minutes in length)

Membership on WhatsApp group and participation in discussion.

You help me dedicate my time and learning more about Wudang Taoist practice.

You can donate more or less than the tier requires if you would like.

VIP Patron ~ Qi (mind)
Access to all video links I have uploaded (posted gradually).

*Warm-ups and Mindful Movement exercises/patterns
*Ji Ben Gong (Basic movements)
*Zhan Zhuang
*Ba Duan Jin
*Wudang Five Animals Wu Xing Qigong (Turtle, Snake, Tiger, Dragon, Crane)
*Wudang Baguazhang (Palm Changes 1-8)

Accompanying notes on the videos.

Questions and Answers: please ask for any further clarification regarding the subject and your training.


About Matthew Knight
Hello and thanks for stopping by, I am Matthew Knight.

I have dedicated the last 22 years of my life to the practise of Gong Fu, Qigong and Taijiquan.

I teach Wudang Daoist Internal Arts including Taijiquan and Qigong. Following the teachings of Sifu Chen Lisheng, 15th generation descendant of Wudang Xuan Wu sect, I have visited Sifu several times over the last few years at his school in Wudangshan, China.

I offer simple and effective ways of movement and guided practise.*
Wudang Taijiquan, Baguazhang (Eight Diagrams Palm), Wudang Five Elements Qigong (Five Animals) and Taoist health cultivation techniques.

*Videos will be uploaded as links.

A recommended contribution is £10 a month; however, you can add more if you like to and this would help continue my work. I am very much motivated by helping a student to improve their knowledge of the subject through practise. I hope all who wish to learn have access to the practice, so please choose a membership tier that fits best for you.

May I take this opportunity to wish you health, longevity and harmony. ☯️
By becoming a patron, you'll instantly unlock access to 24 exclusive posts
By becoming a patron, you'll instantly unlock access to 24 exclusive posts
Recent posts by Matthew Knight
How it works
Get started in 2 minutes