Rick Stromoski
is creating Comics
About Rick Stromoski
Andrew isn't like most little boys
https://www.youtube.com/watch?v=lQp2BwNaN8U&t=14s: He's sensitive, terrible at sports, plays with dolls, and loves art and music (especially show tunes). And while Andrew usually gets picked on for being different, he's very comfortable with who he is and celebrates his perspective at every turn. If his brother breaks his crayons in half, now he has twice as many. The best part of Little League baseball is getting the popsicle at the end of the game. His idea of an action figure is when Ken and Barbie are summering in the Hamptons.
From a review by The Daily Cartoonist Blog: 
Saying that the child Andrew is unique is probably understating it. Andrew may be singular in the history of comic strips. I can think of no character so purely innocent. The closest I can come is Walt Kelly's small animal children; but even they could, and would, be mischievous and knew when they were being so. Andrew never has a malicious thought, not even a childishly impish one.
"Andrew's Journal
" is a collection of stories, cartoons, and observations that shares Andrew's unique perspective as he navigates school, family, and the challenges of growing up.
Throughout the 18 years of Creating the syndicated comic strip
"Soup to Nutz"
,
Rick received more reader letters and email in praise of Andrew than on any other subject
, most saying they had a brother or, friend like Andrew—or that they 
were 
that little boy themselves. Many also noted
it was gratifying to see a child like Andrew portrayed in a comic strip in such a positive and humorous way.

Your patronage will be part of a community of comics readers that enables  Rick to continue to create new and humorous comics about this very funny and very special little boy. 
Select a membership level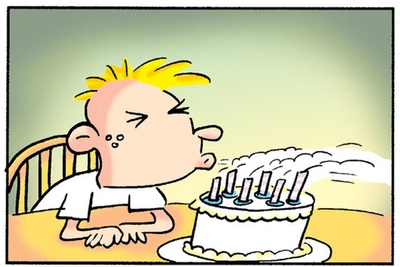 Birthday Patron
Access to new strips as I post them, and I will make a wish for you on my next birthday cake.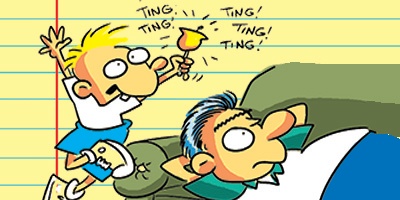 Dancing Patron
Limited (489 remaining)
Access to new strips as I post them, and I will make a wish for you on my next birthday cake and after one year get an original drawing of the character of your choice.
Recent posts by Rick Stromoski