Susan L Roberts
is creating simple and transformative habits for Sustainable Health
Select a membership level
Try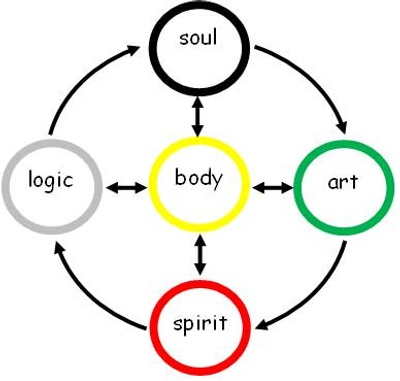 The idea of healing yourself intrigues you, You're not quite convinced your body, mind, and spirit are that powerful, but you're ready to begin the exploration.

You'll receive recordings of Sustainable Health Live Chats as soon as they are available. Live Chats bring together people who are committed to developing habits for Sustainable Health.  You will get to hear their experiences with various recipes and practices that build our resilience to whatever Life throws our way, as well as their questions and recommendations shared by me and our group of merry explorers.

You'll also get posts about Sustainable Health with recipes and simple practices you can try out. Be the subject of your own experiment in self-healing (N=1).
Pre-Recorded Episodes of Sustainable Health Live Chats
Learn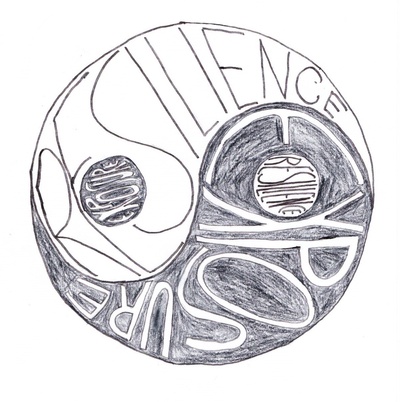 You're ready to take your health to the next level and you want to learn more about how to make this happen.

You'll learn from reading my postings full of recipes and recommendations, as well as references to other health experts. All of these will focus on how we can build Resilience to stay healthy - no matter what happens around us.

From time to time, I'll be sending excerpts from my book Sustainable Health: Simple Habits to Transform Your Life. This workbook focuses on all the ways we can build Resilience by connecting to the Conscious Universe.

You'll learn from joining us on the Sustainable Health Live Chats where we discuss our experiences with various practices and recipes. Live Chats explore all the ways our bodies, minds, and spirits interact to build Resilience and improve our health. You'll be able to ask your own questions and get answers in real time. If you can't make a session, you'll get the recordings, and the downloadable recipes and practices

Sustainable Health Live Chats

Pre-Recorded Episodes of Sustainable Health Live Chats
Set an Intention & Practice Healing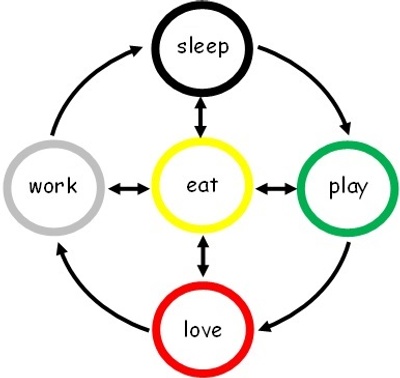 You're serious about making the choice to build your Resilience: focusing on simple habits and practices that build Faith in a your body's ability to heal, and in a Conscious Universe filled with abundance - if only we focus on seeing it. You want to face change like a superhero and watch your health and happiness grow.

In addition to bi-weekly Sustainable Health Live Chats, we will meet once a month one to one to confidentially explore your  journey of healing. You can ask personal questions that you might not want to share on a Live Chat, and receive specific practices, recipes, and recommendations that will aid you in this journey.

I'm so glad you're ready to make this leap of faith, I'll send you a copy of my book, Sustainable Health: Simple Habits to Transform Your Life.

Full disclosure: for best results make this committment to healing for a full 6 months. You didn't get your issues overnight and while you will no doubt feel improvements quickly - habits take a while to establish and long-term health depends on developing and keeping those habits

Monthly One on One Health Coaching Session

Recommendations based on Your Coaching Session

My book, Sustainable Health: Simple Habits to Transform Your Life

Sustainable Health Live Chats

Pre-Recorded Episodes of Sustainable Health Live Chats
About
Our world has changed and we all know it. We have a choice - living in fear, responding with anger, despair, and anxiety; or embracing and developing our Resilience to meet change as it happens. Our media promotes fear by focusing almost exclusively on how to avoid Exposure - to the virus - an invisible agent of change and one of the building blocks of Life itself. We know that fear negatively impacts our immune system, making it harder to stay healthy.
Sustainable Health Live Chats
focuses on Resilience - developing skills and practices that will promote faith in ourselves and our future by responding with actions, tears, and laughter. Resilience keeps us healthy and happy - whatever Life throws our way. Which will you choose?
I have spent four decades working as an occupational therapy clinician, treating people of all ages from infants to octogenarians; working with people who have sustained catastrophic accidents and devastating chronic disease. Occupational therapists help people develop habits that transform their lives. Practices so simple they sometimes get overlooked by others. Occupational therapists define occupation more broadly than most people. It includes any and all activities including the Five Healing Occupations of Eating, Sleeping, Working, Loving, and Playing, which form the framework for my latest book,
Sustainable Health: Simple Habits to Transform Your Life
.
I offer my fans & patrons a host of recipes, rituals, and references they can follow to pursue their own health and happiness. I believe that food needs to taste good, look appetizing, and feel good to our fingers, lips, and tongues. This is how animals have chosen their diet for millions of years and it works! Our hearts know a more beautiful world is possible and rituals help to lead us to that place. I love to read, watch videos, and listen to podcasts,
Sustainable Health Live Chats
provides a forum to talk about these subjects and share among friends.
I love sharing what I know and learning from others. Patreon provides me with a way to help others find their own paths to vibrant health and happiness. I believe that they can be accessible to everyone. This platform offers me a chance to offer my clinical expertise at prices anyone can afford. Please join me by subscribing!
The Healing Compass of Sustainable Health
By becoming a patron, you'll instantly unlock access to 4 exclusive posts
By becoming a patron, you'll instantly unlock access to 4 exclusive posts
Recent posts by Susan L Roberts
How it works
Get started in 2 minutes