Samurai Kibiji
is creating Videos for the Anime and Gaming Community!
Select a membership level
STARTER KIBI
KIBI LIVESTREAM - Our monthly exclusive livestream where I go over coming projects, answer messages more in-depth that get buried in public chats and of course note requests from you to have for coming podcasts or exclusive videos!

DISCORD - Exclusive access to my Patron only Discord server where we talk about lots of stuff and hang out. Let's chit-chat!

BEHIND THE SCENES - Sneak peaks at what I'm working on through the Patron Only Feed here with posts and Lens updates (it's like a BTS social media).
LICENSED KIBI
KIBI PODCASTS - Full discussions from me on topics that didn't make it to becoming a Youtube video, and also fan requested!
VOTE IN POLLS - Help me decide on what content to do for the Channel or a Stream when I can't!
CREDIT - Always listed in the description of all the Channel's videos, and also featured inside a few of the videos themselves.
 + ALL PREVIOUS REWARDS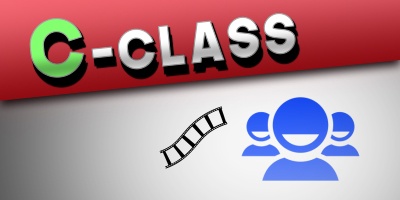 C-CLASS KIBI
 WATCH PARTIES - Hangout me and the community live as we watch videos, anime, and more together through various services. Through a suggestion out for us!
 + ALL PREVIOUS REWARDS
About Samurai Kibiji
What is Patreon? It's a supportive community of fans that choose to join and become various Classes of
"KIBI"
that get rewarded with exclusive access to things like
PODCASTS
covering requested topics, our monthly
PRIVATE LIVE-STREAM
, a few
EARLY PREVIEWS
of coming projects, the Patron-only
DISCORD
server, and lots more that will give you tons of
BEHIND THE SCENES
glimpses that is only available here!
Not only do you get perks mentioned above and get to
interact with me
like never before, but becoming a Patron here is the best way to directly support my time, effort and resources spent to create videos for you and the community. It's truly is the best way to ensure the channel continues while also being a part of my most dedicated and passionate fans!
I love interacting with my followers through things like comments, social media and public streams, but over time these things get over saturated and I sometimes can't keep up with it. The fans here however have a
INCREDIBLE BOND
with me by having the exclusive Patron only feed
AND
Discord server that only they get access to! Not to mention Patrons get to influence content by
VOTING
in polls as well as give
FEEDBACK
for future developments!
Samurai Kibiji isn't just some hobby of mine I have fun doing. It's my life's mission move others in away that let's them express themselves and what they love. The motto "Be Geek . Be Proud . Be Awesome" is a saying I want everyone to be able to say to let them love what they love, own it, and attract others into their lives that feel the same way.
Overall, my vision for Samurai Kibiji is to become a channel with a team that produces content that is about these interests of ours that makes us laugh, cry and rage on things we love and leading to assembling a community of others that resonate with you.
Right now I enjoy what I do, but will admit all the videos I create for everyone come out of my own pocket and are my gift to everyone. So eventually this may catch up to me and will make me have to put up less content or possibly stop all together.
If you refer to my
GOALS
then you can get a idea of what this journey will be. Currently all the funds here go towards making this possible, but there are things that will eventually help speed things along and upgrade the quality.
My biggest time consumer is devoting
hours of editing
on projects, but eventually it would be nice to have a part-time
Assistant Editor
to help with that as well as upgrading my
software/hardware
to speed rendering times up. It also makes more videos possible to devote more time to
higher quality
edits.
I also am reluctant to setup a nicer camera and lights because I don't have the
space
to do so very easily. Eventually if I can afford to rent out a separate room where I keep
extra equipment setup
so it'll be as simple as turning it all on then that'd make such
quicker and better
content possible.
There are of course
various services
that I already pay to use now and then like
SEO tools
to make my videos
discover-able
to new viewers, copyright free
music
to use, designs and so on.
Becoming a Patron makes you a certain
Class of Kibi
that is determined by the amount you can comfortably pledge each month. In exchange you will receive exclusive rewards for that tier as well as all that fall underneath it!
Starter Kibi ($1)
- Monthly Kibi Stream and Access to Exclusive Discord Server
Licensed Kibi ($3)
- Access to the Kibi Podcasts, Polls and Credited in descriptions
C-Class Kibi ($5)
- Watch parties with me and others in the community
B-Class Kibi ($10)
- Early Access to videos and Notes for projects
A-Class Kibi ($20)
- Full Reactions and Exclusive Videos
S-Class Kibi ($50)
- 1 on 1 Video Call with Kibiji each month
Overall you should become a Patron to support a creator you love because you want to keep seeing their work. A couple of these levels require little to no sacrifice, however please only do what you are COMFORTABLE with!
ANY
amount means the world to me, large or small, and you can change your tier at any time if you want to upgrade or pull back.
I no matter what appreciate your support whether it's you taking action by joining this amazing community that makes this all possible, or by just being active on any content I produce.
#3: Growing Development
I'm currently using the funds I receive through both here, streams and my work outside to allow me to simply be "able" to make content every week. If this goal is met however, I should be able to devote most of my time to the channel allowing better and more frequent content. Maybe even able to invest in new gear or programs to speed things up.

3 of 6
Recent posts by Samurai Kibiji