Temrin
is creating Illustrations & Fantasy Art (Adults Only)
Select a membership level
Tip/Cookie Jar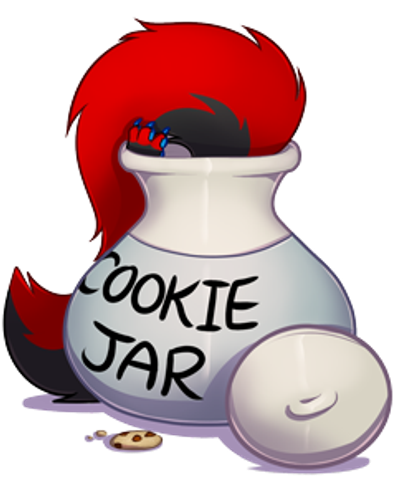 $1: Tip/Cookie Jar
My eternal gratitude <3
Access to some patron only content and opportunities
 You confirm you are a legal adult by pledging to this project. (NSFW content is posted in blog!)  
Cookie Vortex
 $2: Cookie Vortex

Access to the Blog/Sketches/Etc
First time/returning Patrons get a public thank you on social media and in the monthly recap, using the first name of your username. (You are sent a PM with info and can opt out the same way!)
First dibs on Commissions/YCH/Freebies/Merch/Etc
Patreon Discord Supporter Role/Channels  
Vote on projects/polls!
 UNLOCKABLE @ 3rd Goal: Monthly patreon request streams/livestream parties! 
UNLOCKABLE @ 4th Goal: Character AMA's
You confirm you are a legal adult by pledging to this project. (NSFW content is posted in blog!) 
Includes Discord benefits
(SFW) Common Loot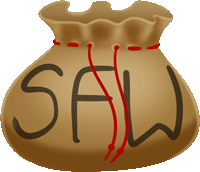 $5: (SFW) Common Loot  
$2 tier rewards 
Hi-Res Monthly Bundle (SFW Only) 
5 Day Early Blog Access to finished SFW content
5% off public commission slots (Stacks with return customer discount when applicable!)
Your username in the credits of patreon supported projects. Optional, please fill out THIS FORM! 
5% off Etsy & Payhip shops
Patreon Discord Collector & Supporter Role/Channels 
UNLOCKABLE @ 4th Goal: Device Wallpapers (as available) 
UNLOCKABLE @ 4th Goal: Yearbook Zine PDF 
UNLOCKABLE @ 5th Goal: PDFs/Video's (as available)
UNLOCKABLE @ 6th Goal: Tutorials/Reference packs (as avaialble)
View SFW Only content
HERE 
You confirm you are a legal adult by pledging to this project. (NSFW content is posted in blog prior to this tier being implemented! Future content to this tier is SFW!) 
Includes Discord benefits
About
BECOME A MEMBER TODAY AND GET AWESOME PERKS!
You all mean the world to me! Thanks for checking out my page!
PROJECT MAY CONTAIN MATURE SUBJECT MATTER! ADULTS ONLY!
Turn on email notifications to get the most out of your membership! This way you will get content right to your inbox about art posts, polls, streams, and more!
TESTIMONIALS

PATREON RESOURCES
PROJECT FAQ (Inlcuding some patreon help!)
WHERE TO FIND ME
Buy me a Coffee/Ko-fi |  RedBubble | Society6 | Etsy | TeePublic | Discord Server | YouTube | Twitter |  Mastodon
I am a freelance fantasy and anthropomorphic artist. I primarily work in the furry niche, drawing SFW and NSFW content, however I want to delve into other topics and projects as well. I want to expand and be able to draw comics, non-furry fantasy critters including elves, demons and other more specifically human looking beings as well as more actual animals, in and out of the fantasy genre. Dragons unicorns, pet portraits, you name it! I also want to delve into body positivity projects and showcase all kinds.
On top of this, i also want to give back to my fans and the community with tutorials, one-on-one lessons, give feedback and help the next generation of artists to flourish.
This project's primary purpose is to make creating my primary and STABLE job, while giving my fans lots of great content in various forms, each month. The more people that become members and support the project, the bigger and better content I can create! Art, commissions, pins, t-shirts, posters, calendars, sculptures, original paintings, cameos (like the image below) and more! You guys get to direct me in what projects you want to see me complete, what subjects, and more!
**Months I take off will still have free content posted for community members**
Jan-Feb:
Normal Patreon Months
March Off:
Convention Month (
VancouFur
)
April-Sept:
Normal Patreon Months
October:
Biggest month of the year. Extra custom art opportunities for Patrons.
November Off:
Convention Month (
Howloween
)
December:
Normal Patreon month but with vacation time
This is not a pay wall for art.
At least one version of finished artwork gets posted publicly (web size) but patrons get to see things first, see alternative versions, get high res versions, exclusive art/offers, behind the scenes content and tailored content to their votes. Videos, WIPs and all the bonus content wouldn't be possible without my supporters here so yes, they get extra goodies for their support!
View info on how often you are charged, how to edit/cancel pledges, information on rewards and more at PROJECT FAQ
TERMS OF SERVICE for Commissions & TRELLO QUEUE for full commission/project List.


Canvas Swap Zine
|
A SFW Biannual Collaborative Art Zine
Lochy
|
Sexy Fantasy Comic Art
This covers my rent! I can dedicate more time to artwork and less time trying to find other work and alternative jobs.
-Monthly (as best i can) Patreon Request Streams/Livestream Parties
-Unlocks lifetime reward system (If we dip back down, i'll put the rewards on hold.)

3 of 9
Recent posts by Temrin
By becoming a patron, you'll instantly unlock access to 981 exclusive posts
By becoming a patron, you'll instantly unlock access to 981 exclusive posts