Harmonist11
is creating adult artworks (18+)
Select a membership level
Follower
Access to Patreon Feed (art news and miscellany)
Access to artworks without Patreon watermark/ads
Access to Discord Server
Discord role: "Follower"
Supporter
Everything from above tier, plus:
Early access to public art
Access to sketches and previews
Vote in polls to decide future content
Discord role: "Supporter"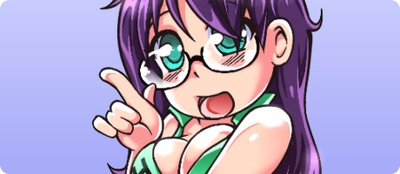 Super Patron
Everything from above tiers, plus:
Access to monthly exclusive colored artwork(s)
Access to alternative editions of some works
Discord role: "Super Patron"
About Harmonist11
For adults, age 18+ only!
Hi, I'm Harmonist11. Welcome to my Patreon page! 
I'm an artist best known for my anime/manga style adult artworks that explore specific fetishes, often focusing on female butts.
I've decided to try doing art and graphic design for a living, and am now placing more importance on outlets such as my Patreon page. The total amount of support from my patrons directly defines how much adult artwork content I create every month. More support means more time can be spent on creating content!

If you enjoy my art, here are some good reasons to pledge:

More subscribers means more content! (milestone goals)
Exclusive content, like sketches, previews and alternate editions.
Monthly exclusive full color artwork.

Also, due to popular demand:

Monthly subscription fee instead of 'per creation'.
With enough support, I will diversify my content! (milestone goals)
Increased number of high resolution works for higher pledge tiers.
(!) 

PLEASE READ (!)
Because of crowdfunding and money gathering laws in my country, I can't accept custom pledges or donations. Such pledges will be canceled or refunded. Please choose one of the named pledge tiers and pledge the exact amount. Thank you!

For legal reasons I also want to clarify that I'm not collecting donations or raising funds. Your subscription pays for access to one month's worth of exclusive content, shared sporadically throughout the month you paid for, and collectively at the end of the month. The amount and type of content varies, depending on your subscription tier, but there's something new every month for each tier. Content from previous months is sold separately in my Gumroad store.

Also, please note that exclusive art and any associated rewards that you pay for with your subscription are not posted directly on Patreon. You'll be informed where and how to access such content, whenever new stuff becomes available!

My Patreon is set to accept payments upfront. This means that when you pledge, you are charged immediately, and eligible for the ongoing month's content! Your next pledge will be charged at the start of the next month.

STANDARD PLEDGE TIERS
LIMITED PLEDGE TIERS
BONUS CONTENT
Thank you for checking out my Patreon page and big thanks if you decide to pledge!
-Harmonist11
Monthly art goals updated to:

3-5 colored works 
(of which hi-res: 2)
7 of 11
Recent posts by Harmonist11