Jeff Quattrone
is creating Propaganda
Select a membership level
Seeding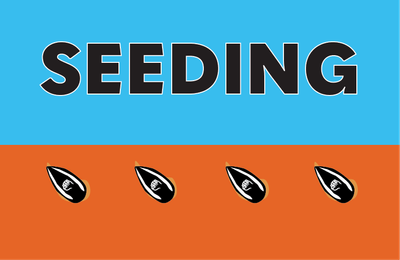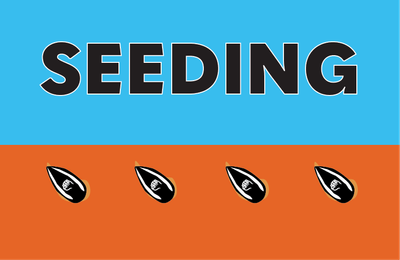 On a monthly basis, you will join me in planting seeds for new art and activism. In return, you will receive a recipe from my mom's recipe box. My mom was a great cook. People would show up at the parties with their containers to take food home with them. The food was so good, prepared with love, and plenty to share with all. 
These recipes have never been published. My mom was passionate about food. It was from her that I learned about doing what I could, to make sure all have access to good food. Please note, the recipes are not strictly vegan, vegetarian or gluten free. 
Germination
On a monthly basis you will join me in germinating new content. Plant Propaganda is the name of my blog that focuses on food sovereignty, and what's involved in exercising your right to secure your own culturally appropriate food without the limitations of corporations. You will receive an Exclusive Plant Propaganda monthly newsletter with content about all things related to food sovereignty, some selected topics include gardens, preserving the harvest, and what's going on with food and seed rights. This will be exclusive content, not what you will be on my blog.

You will also receive the monthly recipe. 
Community garden
Limited (299 of 300 remaining)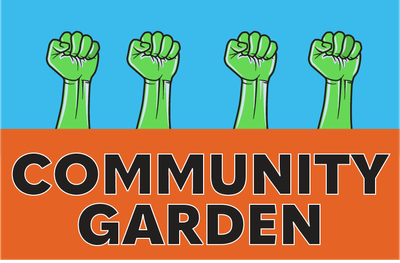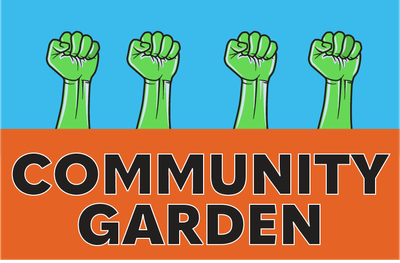 Let's grow together!
For your monthly support, you will receive an 8" x 10" original photograph from me with a certificate of authenticity, the recipe, and the newsletter.  
The photographs will be exclusive to the 300 patrons at this level, and it will state that in the certificate of authenticity. The photographs will never be available for sale by me to anyone else ever. Until I get to 300 patrons, the number of photos will be further limited by the number of patrons at this tier that month. Once the monthly photograph is shipped, it will never be sold again. The photos are selected by me. 
I retain all ownership rights to the image. You can sell the original print, but not reproduce it or use it in any way, shape, or form for personal or commercial use.  
As I grow in the art and media business, the value of this Community Garden Collection has the potential to grow.

This is a suggestion of potential growth, and does not imply in any way, a guarantee of real growth. 
About Jeff Quattrone
INTRODUCTION
Hi, my name is Jeff Quattrone. Thank you for stopping by.

I'm an artist and activist who works to connect people to their food and seed sovereignty rights. I do this through my seed library project,
Library Seed Bank
,
HOW THE SUBSCRIPTIONS WORK
If you chose one of levels of support, Patreon charges your card on the 1st of every month. So, once you subscribe, your subscriptions starts on the 1st of the next month. Patreon also suggests waiting until the charges clear, which is by the 5th of the month before delivering any content. The photos will be ordered for month once the charges clear, and you will be kept in the loop about that. 

Here are some selected accomplishments, and some bits about what's coming in 2020. With your support, it can get to the next level.

ART
In 2017, I launched my propaganda series, Growing the Food Sovereignty Revolution. It's an homage to the U.S. government's Victory Garden propaganda series from WWI and WWII.

From Dictionary.com;
Propaganda
information, ideas, or rumors deliberately spread widely to help or harm a person, group, movement, institution, nation, etc.
I use propaganda in a positive and proactive way. 
Sovereignty Gardens
Launching in 2020, 
Sovereignty Gardens 
is the next phase of my homage to the
Victory Garden
propaganda series from the Unites States government. These gardens will be a tool for people to connect to the four tenets associated with these gardens, seeds, bees, food, and rights. They're interdependent, and they can stand on their own. They represent the process of growing food. Seeds germinate into plants. Some of these plants need bee pollination to produce the food we eat. Food is human right.
These gardens put the concept of food sovereignty into action. They include protecting bees and other pollinators who can't represent themselves in the human power structure. They will encourage people to save seeds, and to grow their own food. It's a natural extension of Jeff's G
rowing the Food Sovereignty Revolution
propaganda series.
Tomato Quattone
A new, untapped media avenue for me, and the unofficial official spokestomato for the iconic Jersey Tomato, while bringing a new meaning to Jersey Fresh. 
Community Garden Collection
For those interested in example of my photography, see
here
.
ACTIVISM
Library Seed Bank
I founded the Library Seed Bank

, (LSB) in 2014 where I brought the concept of seed libraries to southern New Jersey where I live. A seed library is a collection of open pollinated and heirloom seeds kept at public libraries. In 2019 that expanded beyond public libraries to a collaboration in Burlington County, NJ with 

Rowan College at Burlington County and the

 

Burlington County Resource Conservation Department

f

o

r a county-wide seed library. The Burlington County Seed Library is located at the Burlington County Lyceum and Science History Museum where the seeds are kept in a climate controlled room with 16th century manuscripts. 

In 2019, the Gloucester County Library System added seed libraries to their programing. This became the first county level seed library program in Southern NJ. Also in 2019, the Monroe Township Public Library, also in Gloucester County, NJ, added a seed library, becoming the first seed library in southern NJ to have a seed library and a community garden. In 2020, there will be 10 seed libraries in Gloucester County, NJ. 



Kille #7 Tomato


I was honored with connecting a mother and daughter to their farming family legacy through finding seeds for a tomato bred by the mother's grandfather in Gloucester County, NJ. You can rad about here on my Plant Propaganda blog. 


 
Planting a seed, publishing a book

When I get to 150 patrons, I'll publish a book of my mom's tips and tricks. She kept a journal of them.
1 of 3
By becoming a patron, you'll instantly unlock access to 26 exclusive posts
By becoming a patron, you'll instantly unlock access to 26 exclusive posts
Recent posts by Jeff Quattrone
How it works
Get started in 2 minutes