Select a membership level
The 2 dollar one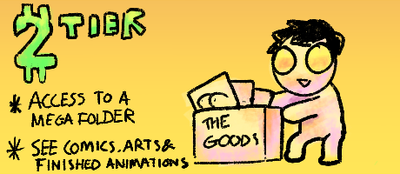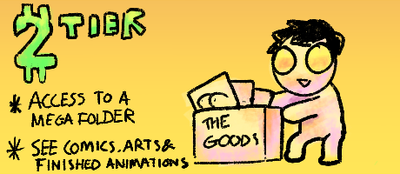 Joining this tier will give you access to all works in a handy zip folder. As of writing it's currently being compiled and it has most of my Shapeshifter stuff along with some maybe unreleased stuff.
I plan to have all my stuff (as much as i can recover) compiled into this link so it's just handy for people who like to have everything comprehensive and even stored locally.
Be sure to check here often for updates on thisx
The 4 dollar one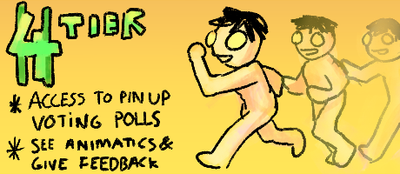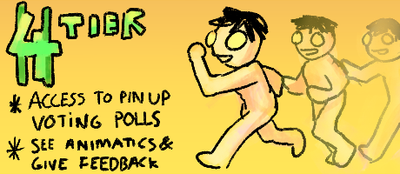 *Access to the page and everything prior to lower tier.
*Access to weekly pinup polls
*Early Access to animatics
The 10 dollar one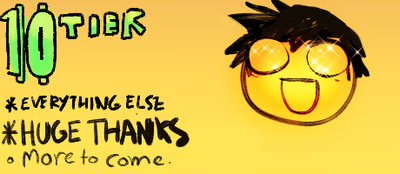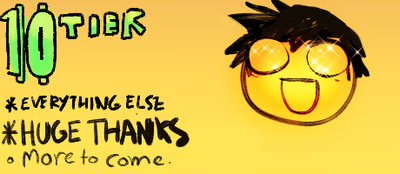 Access to everything prior.
Currently more to come but if you wanna pledge now, I very much appreciate it
About Lemonfont
Hi, I'm Lemonfont.

I'm an artist who's been into drawing and making erotic comics for over 10 years. I'm known for bringing a quirky level of uniqueness to the storytelling and try to write very creative and endearing characters to engage my audience and challenge what can be written in the adult comic space. Mostly known for my 'Shapeshifter' series and also my clown girl 'Nickels' series. Currently this patreon is incredibly vital and important to me with it accounting for like 50% of my income and the rest is through commissions. I've come a long way from working retail to subside my income but my goal is to one day have all my monthly expenses covered by patreon and for commissions to be at a controllable pace.
Through funding me on Patreon you will be helping me support my dream of creating interesting and creative adult works. Also on Patreon will be the all the latest pages and works I do, so if any social site happens to falter, I'll try to keep this as the consistent hub for everything. The main focus of this Patreon is to act as a tipping jar but now we've shifted focus for better engagement.

We now have 2 new tiers, a 4 dollar and a 10 dollar one. For those that are interesting in seeing all of my digital content you will not be neglected as essentially everything makes it into that tier at some point.
The four dollar tier is for seeing sneak peeks at animation and for voting on polls. The voting section was previously at the 2 dollar range and if this arrangement isn't acceptable it is always open for adjustment with your feedback. The other part of is more exciting however, as now I've finally opened the floodgates for learning animation and am hoping to enter that creative space with some interesting projects. In this tier you'll be able to see the rough animatics and provide feedback along the way ("Lemon it's good, but they need to jiggle more" etc.) The final finished project will be available for everyone to see.



As we've come along from when this patreon first started, a lot has changed in the world so I've needed to change priorities somewhat. 1500 a month was a reasonable request 7 years ago, when I lived with my dad and off of rustler burgers but I got a house and I eat somewhat healthy food now. The 3000 animation goal is moot, since it's something I'm interested in doing and not going to wait for an arbitrary goal to initiate.
Lastly, a thank you to everyone who has and will pledge to the patreon. I'm amazed I've come this far and also optimistic that we can go even further. Also a big thank you to my wife Drea, who has not only be my emotional rock but has been instrumental in the goals we've achieved.

$1,311.98 of $2,000
per month
A full time wage and a higher focus on personal projects.
1 of 2
By becoming a patron, you'll instantly unlock access to 543 exclusive posts
By becoming a patron, you'll instantly unlock access to 543 exclusive posts
Recent posts by Lemonfont
How it works
Get started in 2 minutes