The Flowstate
is creating Podcasts, Video Production, Concept Films, Motivational films
Select a membership level
Support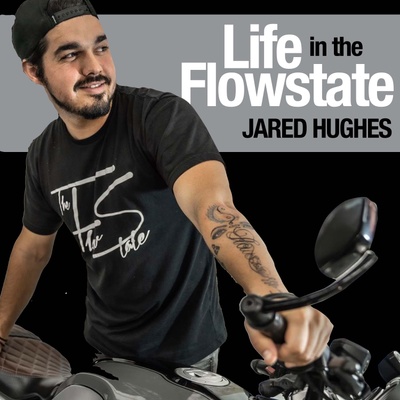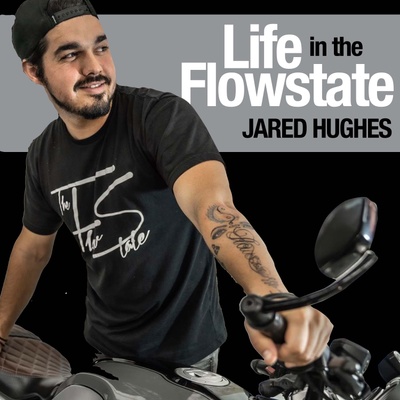 A level of support just because you share a similar outlook and want to contribute to the cause!  We are extremely grateful nonetheless.
Flowstate Love
Limited (18 remaining)
A little love goes a long way! If you enjoy our content and want to send us some love, here's another way to do it that would help us tremendously in keeping you entertained. We will show our appreciation with a shout out on our youtube videos every month :)

Flowstate Teammate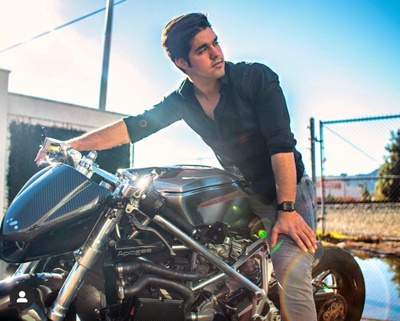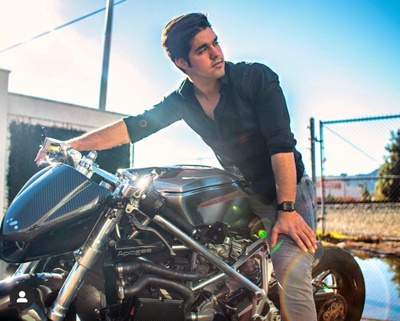 -Flowstate Love Benefits

-Get Personal shoutouts on both of my personal and The FLOWSTATe page on insta! 
-Get to be a part of private polls for our adventures. You'll get a say in what activities we partake in. The possibilities are endless and we are always down for a challenge!

About The Flowstate
Welcome to The Flowstate!
My name is Jared Hughes, a digital content creator, extreme sports athlete, professional dancer, professional stunt performer and just a crazy adventurous person. My entire purpose in life is to just inspire people to constantly live in "The Flowstate."
First, let's define "Flowstate" so you can better understand what I'm all about.
The Flowstate is colloquially known as "being in the zone." To further break it down, it's the mental state in which a person performing an activity is fully immersed in a feeling of energized focus, full involvement, and enjoyment during the process of that activity. Simply, being completely present and living in the moment.
We all experience this at some point. You can reach the Flowstate when playing sports or engaging in passions like riding motorcycles, skydiving, dance, gymnastics, and even yoga. However, I also believe that it can be reached in everyday life and activities like spending time with loved ones.
Now what does it mean to LIVE in the Flowstate?
You don't necessarily need to be performing an extreme activity to reach the Flowstate. I ultimately want to inspire others as well as remind ourselves to simply be present in the moment at ANY given time, if not all the time. Tomorrow is never promised and so it's important to live each day fully...to purely and wholeheartedly enjoy this crazy adventure we call life.
The Flowstate Roots:
The seed sprouted when I officially started a YouTube Channel - The Flowstate, in addition to an instagram page where I produce content ranging from extreme sports to dance, created specifically to embody living in the Flowstate.
The Vision:
Through the Flowstate brand, I shoot engaging content often focusing on challenging other people to step outside their comfort zone and try something new as well as accepting the challenge of experiencing their "Flowstate" lifestyles. I'm constantly trying to push everyone's limits, including my own, and challenging any of you to break free from any limitations that may be holding you back! I do this through several different forms of content and platforms.
- Podcasts 
One of the main ways I promote the brand is through my podcast "
Life in the Flowstate"
, which airs weekly on iTunes, Google Play, Stitcher and Tunein. 
In my podcast, I talk with other extreme sports athletes and content creators who are constantly pushing the envelope in their art, their sport, their overall life philosophies, their training habits and their hyper-focused success mentalities. Talking to people about their crazy life experiences and how they live.
-  Youtube 
I created this channel to document adventures through vlogs and post creative extreme sports and dance videos. I genuinely enjoy challenging ourselves and others to expand horizons and step out of comfort zones. I also do videos reviewing products or services that I endorse and personally use in my adventures. I take time out of our day to test out a product or service, conduct research on the product or service and then film a video review with useful information paired with our personal thoughts. And if you like the products you can purchase them on our gear hub
www.theflowstategear.com

- Instagram
This is a space that allows me to share photos and video sneak peaks for my YouTube videos and podcasts. I also host most of my collaborative campaigns on here.
My overall vision for creating content for these channels is to provide a positive environment to my viewers, and through social media, I am able to extend my reach to those all the way across the world! Life can be incredibly stressful and it's easy to lose sight of things, but if you remember to live in the Flowstate, your mind, body and soul will work together to achieve a heightened sense of being ever present in the moment, thus allowing you to momentarily take a mental break from all those stresses. It's without a doubt a therapeutic experience and healthy mindset to practice!
I am grateful to have partnered up with businesses to create mutually beneficial opportunities while making many lifelong friends in the process. I am grateful for all of you who've supported me so far and continue to support my cause. I want to keep pushing the limits to build up physical and mental capabilities and encourage you to live a life full of drive and passion.
Everyone has the ability to share their special gifts and I know that this is one way I can inspire and share my gifts and talents with the world. Everyone has different situations or obligations that may limit them from traveling or doing certain activities, but we have the choice to pursue the life we want to live and we've taken the risk to live these adventurous lives in hopes that it will inspire you in some way. Whether it's to show you a different perspective for life, motivate you to try something new or provide entertainment that allows you to live vicariously through my adventures and inspire you to pursue your dreams and adventures.
If you enjoy my content, please support my Patreon so I can continue creating for you. My expenses come out of pocket for most of these videos and end-to-end production, especially editing costs money and takes up a lot of my time. I work hard towards everything I do and want to make sure I produce quality content for you.
Whether you support me a little or a lot, I wouldn't be able to continue to do what I do without you guys! I appreciate all the support. Thank you! :) Let's reach The Flowstate together 🤙
Become a patron to
Connect via private message
How it works
Get started in 2 minutes