D.K. Daniels
is creating Y.A LGBTQ+ Romance, Adventure and Drama Fiction
Select a membership level
Story Chest
If you choose to strike up this tier, you will receive;
Permafree Works
Short Stories
Cover Art
OST
Character Profiles
Desktop Wallpapers
Dedication on Website
Behind The Story
Discord Chat
World Maps
Deleted Scenes/ Cancelled Projects
Exclusives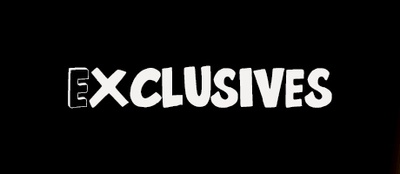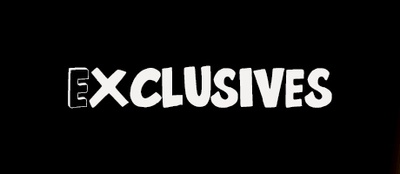 If you choose to strike up this tier, you will receive;
Early Access to Upcoming Novels
Exclusives
Q&A
Free eBook
Downloadable Shorts & Novels
Permafree Works
Cover Art
OST
Character Profiles
Desktop Wallpapers
Dedication on Website
Behind The Story
Discord Chat
World Maps
Deleted Scenes/ Cancelled Projects
The Inner-Circle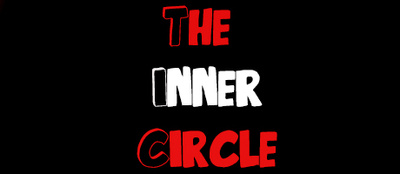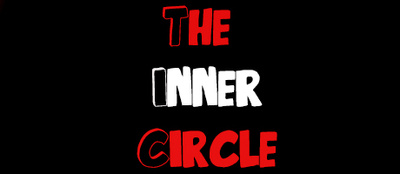 If you choose to strike up this tier, you will receive;
Physical Printed Book (Newest Novel Available)
Podcast TBA
Audiobooks TBA
Influence a Story
Q&A 
Name a Character
Short Stories
Downloadable Shorts & Novels
Early Access to Upcoming Novels
Exclusives
Free eBook
Permafree Works
Cover Art
OST
Character Profiles
Desktop Wallpapers
Dedication on Website
Behind The Story
Discord Chat
World Maps
Deleted Scenes/ Cancelled Projects
About D.K. Daniels
Hello!
I'm Danny, 25, self-published author from Ireland :)
I write young adult fiction, revolving around teenagers navigating in a noisy world.
My aim is to provide uplifting, emotionally charged, and thriller/adventure-based narratives with real-world problems and relatable characters. I prefer to write about teenagers as I feel a strong attachment to the age bracket. The tales I compose are my workings of the person I wish I could have been when I was younger. If folks find encouragement in my words, it makes what I do all the better.
Upload Schedule: Days TBA
Dumbstruck 3 - Every Friday
How I Live Now - Initial Release - Q1 2022
Dumbstruck 4 - TBA 2022
Dumbstruck 5 - TBA 2022
Even If We Tried - TBA 2022
You & I - Book 2 - TBA- 2023
The Boy From Denmark - TBA 2023

***
My "Real" Job
Currently, I have taken out time to focus on writing, to try and make it work. I'd love to be able to write for a living, being allowed to dream for my job. Now that is pretty awesome if you ask me. Before my writing adventure, I mainly focused on my education in media and IT-related work.
So, you love to write… Why do you need money?
Okay, well, it's a no brainer. If I wish to make writing my full-time job, I need to be able to keep myself fed, with a roof over my head and plan for the future like anybody else. As much as I'd love to give stuff away for free, I just can't if I wish to pursue it with the amount of passion I have for it. My dreams and ideas are what I love to express, but in order to sustain myself, I must make some income. I want to have the freedom to express my thoughts without having to work for someone else.
Where Does The Money Go?

Simply put, the efforts you contribute go directly to promoting, sourcing illustrators, getting ISBNs, and the printing of my paperback books. The money does not go straight into my pocket to have a holiday, it all goes back into my writing platform, either it is my website or the physical or digital distribution of my books.
What Do I Get If I Sign Up?
Well, depending on the tier, on most you'll have access to rough drafts of my upcoming novels, behind the story content, OST, character notes and other fun related stuff. Once novels have passed the release of a physical book, I update the previous draft. So don't worry about being able to enjoy the finished book the way it was intended to be. You also gain access to downloadable Podcasts, Audiobooks narrated myself, which is something I hope to establish further, and eBooks of my stories. To find a full list of benefits, check out my tiers.
What Stories Are Available.
At the moment every story I have written is available except for a dystopian novel I wrote 5 years ago. It was my first project. Hopefully, someday I will share it with you all.
Here is a full extended collection of all that is available
.
View Bibliography
Social Media & Author Website
View Linktr.ee
Thanks for your support :)
With the above amount it allows me to buy my groceries, and not have to worry where the money will come from to feed myself.
3 of 8
By becoming a patron, you'll instantly unlock access to 532 exclusive posts
By becoming a patron, you'll instantly unlock access to 532 exclusive posts
Recent posts by D.K. Daniels
How it works
Get started in 2 minutes