Michael Sullivan Smith
is creating an art that experiments with the decentralized world of the NFT
Select a membership level
Great Knot Visits
A whole series of digital information products have been created just to give the greatknot project a home and the systemic art it represents what is referred to as a historicity. These are on the web as
greatknot.com
and are in the Saugerties Public Library as the fully interactive
History Atlas of Saugerties
in the Local History Room's computer.
If you find this creation and its related activities personally interesting please specifically support it by clicking on this section.

The Great Knot, spring, 2011
Woodstock '94 tag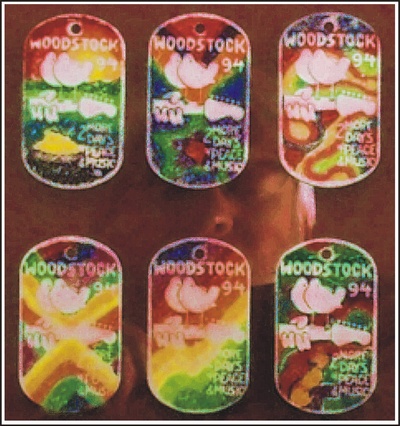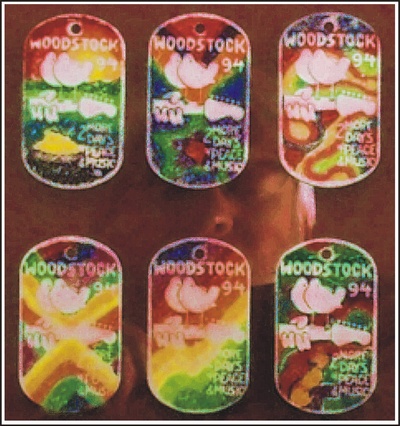 Use this tier to be sent a random selection from the 112 designs featured on
https://www.facebook.com/greatknot
while you are
also
being a programmer's patron during the Web3 development period described in
https://www.patreon.com/posts/56848827
. These are delivered monthly, and using them for learning how to make the digital image that will be registered as a Non-Fungible Token (NFT) must be experienced by a sizable group to have what the technology needs to begin to organize the governing process within this program. For tracking the relative uniqueness of the digital image of your tag on Facebook, see "Goals" for how this is done.
Reserve Cryptoknot Number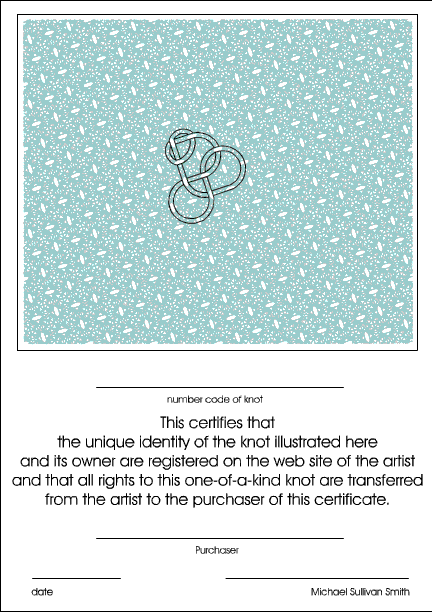 https://www.steemit.com/@cryptoknot
is the blockchain where I've initiated the sequence that keeps the numbers that link a specific knot's patronage to its value in a cryptocurrency that will be called cryptoknot. This is going to be the next level of use in the cryptoart space. The combined three, four, five and six crossing knots in these posts on Steemit have their numbers only available to Patreon patrons when this launches. Each patron has one of these numbers reserved for every $10 in monthly payments. The first two tier rewards are also included when this is the tier chosen, so you receive the tag too.
About Michael Sullivan Smith
Welcome Message



Hello visitors,

Works, having origins dating back to the emergence of computer imaging, produced over the evolution of the technology up to now, are being presented here as collectible NFTs growing out of with's in that story, and from the way its been spread broadly across the Internet.

The above presentation gives links to this story. It's a deep dive into a concept being worked out in many different ways. The most useful of these, here on Patreon, are in three categories – each developed as a different means for generating one-of-a-kind identities – each qualifying them as legacy collectibles ready to now be made into non-fungible tokens.

Of these three, the one featured by the presentation, using the fluid dynamics of a printing process, is most developed for what the current idea of an NFT is. A second, that also applies digital images for referencing sequential events, and the third that creates a correlation between vector patterns and the way objects are generated, wait in the wings.

The graphics in this presentation show printed miniatures on ID tags that demonstrate a concept of physical objects ready for this transition to NFTs. These tags are distributed and held as keepsakes, and their images are recognizable as collectible. An inventory to support initiating a "drop" to establish them in a market is available.

We'll be breaking new ground, as far as making NFTs goes, in planning Patreon as a way that a cut of a token's secondary market sale goes back to the one preserving the physical property it originated from. With tens of thousands of individually unique works, distributed long ago, to assemble into one massive collection of NFTs, a new twist on participation for directing ourselves, and their owners, is presenting totally unprecedented opportunities.

This place on Patreon will be the first in the world where uniquity-based tokens exist that are made from a physical collection that has identifiable properties programmed into individual prints from being generated in a recorded sequence – the only image-recognizable collectible that can be valued by the position it holds in the sequential order of the generation of everything being accounted for. It is expected that the technology applied to verifying this order will have significant uses in the remaining two aspects of the concept.

The other two aspects of the grand vision in this art, also here on Patreon, need the experiences built as a community for their start. All together, there's a lot of value created already in all the work that has gone into adapting these three to uses in this emerging NFT market. On Patreon, we'll work toward making even greater strides, as a community, in innovating Internet media use, to benefit from the technological revolution we're in.

Admittedly, this will be a tad more heady than what's common in the NFT space right now. I'm trying to keep this experience in your comfort zone by doing it all on Patreon. Please, don't hold me accountable for what may be incoherent and conceptually unclear in the crypto space, as a whole. It is a moving target and I am doing my best to keep the risks, in any involvement you must have in it to be part of this, to a minimum. Please take time to do that deep dive into the story this brings with it. The questions that generates are very much welcome.

Thank you for considering being part of this on Patreon.

Patreon is where the self sustaining governance component of an Internet art is trained to manage operational activities in a basic application of that art, and grow this experience into preparation for a more advanced participation in governance. A broader understanding of this is found in http://www.greatknot.com/2.html, and in the graphic thesis on knots at http://www.greatknot.com.
As such, the principle goal for this use of Patreon is to guide those engaged in it as patrons through the basic level of success that will permit them to reap the full benefits of the art.
This is done as a learning process that revolves around earning rewards. A relationship with cryptoart and non-fungible tokens, or NFTs, has put Patreon's function in the centralized Internet on par with a decentralized token's concept of value for generating these rewards. This makes feedback a procedural goal as the art becomes operational through cryptoart's digital incentives.
Once an alignment between the governance training on Patreon and incentives from a decentralized cryptoart market are activated as contractual benefits, the relationship between finding collectibles and creating NFTs makes clear the purpose of the management positions.
The goal is to train a benefit-driven team to build positions that create value in the number of NFTs they are responsible for, as finders and verifiers of these collectibles. The nature of what they are trained to find, as a control feature of the larger conceptual art, is an indicator of how recognizable the value of their positions become as creators of markets.
In brief, what is used in this team development process is a selection of collectibles which tops out at 55,000 potential NFTs that are made available through a unique Smart Contract concept.
The contract is set to 150 positions, one matching each of a generated set of designs. Of those 150, there are 112 positions (below) that have been made into training animations to show how differences between them are physically verifiable. As gifs these are the NFTs that identify an individual trained in recognizing and verifying the design that it represents.
Each of these 112 gif animations is reserved, earmarked as a property of a patron that has learned how to be responsible for the position it identifies. The remaining 38 positions of the total 150 are held back to be available as rewards for those who contribute the most to meeting the goal of self sustained governance. They have the least documentation available to them so when the governing body has evolved enough of a sense of consensus for all of these to have been awarded the goal for this phase of Patreon use is sure to have been met, opening the processes in http://www.greatknot.com/5.html to take over.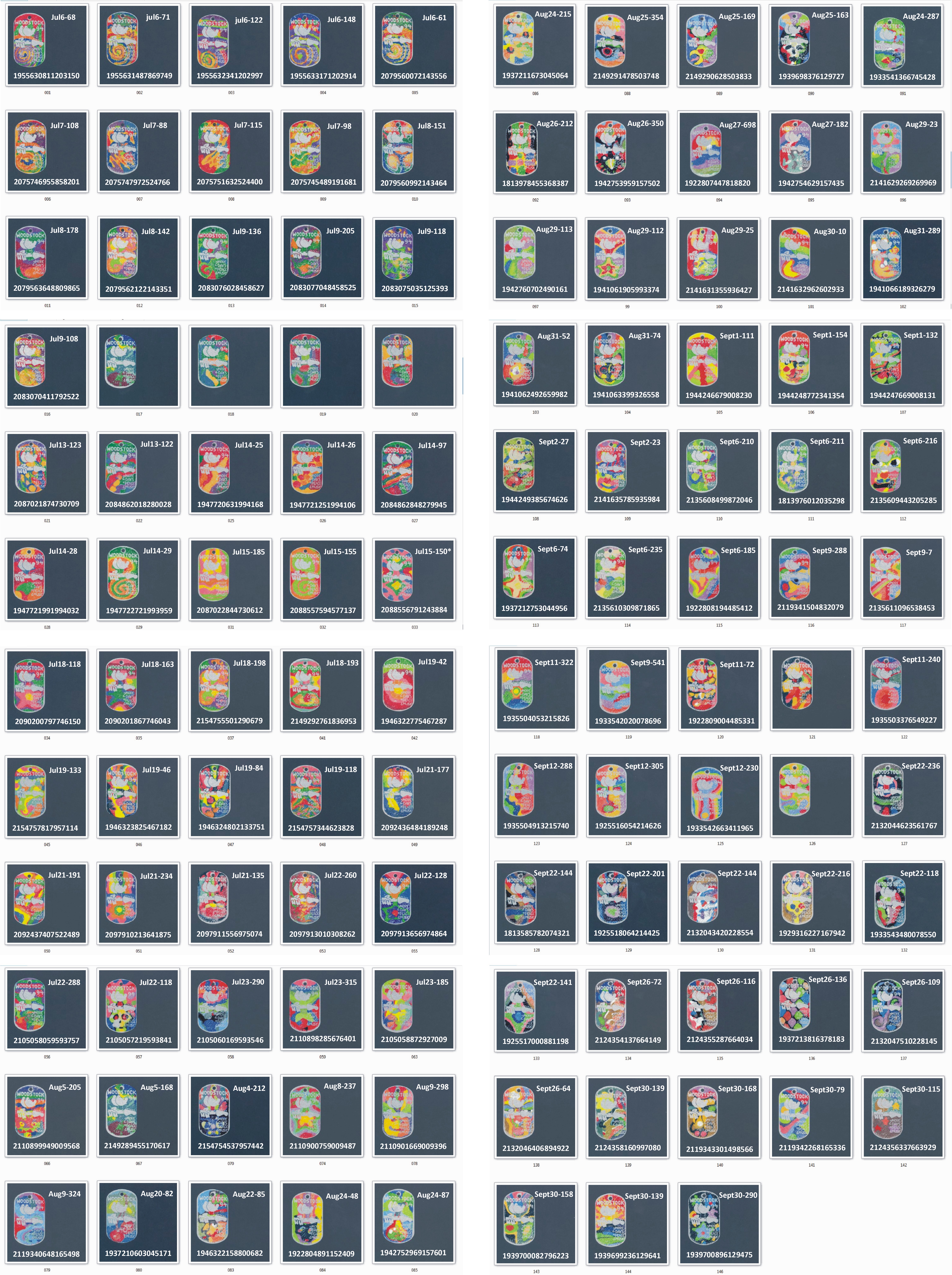 1 of 1
By becoming a patron, you'll instantly unlock access to 5 exclusive posts
By becoming a patron, you'll instantly unlock access to 5 exclusive posts
Recent posts by Michael Sullivan Smith
How it works
Get started in 2 minutes