Progressive Labs
is creating Videos for Change
Select a membership level
Be a Hero - Buy a Coffee for Change
For the price of a fancy coffee (or cheap beer!) once a month, you could help create REAL change. Help us with the creation of videos and media projects that connect our progressive values to a real vision of economic, social, & environmental balance that works for ALL Americans.
A gift at this level will help to offset costs we bear with software and tools to help us get the message of progressive values out there.
We truly appreciate your gift & will send a "thank you" shout out on Twitter & in our emails to the Progressive Labs Community!
Be a Superhero - Connecting Values to Vision
You get it...
You understand that if we're going to make real progress on our most important priorities, we need to change hearts and minds by connecting our values to a stronger vision of progressive change. 
You can really help us do that with a contribution at this level. $10 or more a month will help with script writing and editing so we can continue to create more videos connecting our values and vision. You'll also help expand the reach of the PL network so that more people can see these videos. 
We'd love to say thank you by giving you a "shout out" in social media and emails as well as sending you a Progressive Labs shirt! 
You're a Rockstar!! Let's talk more...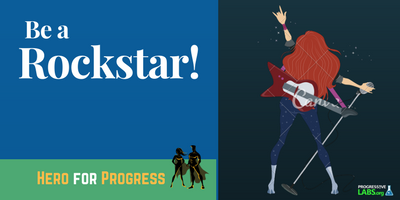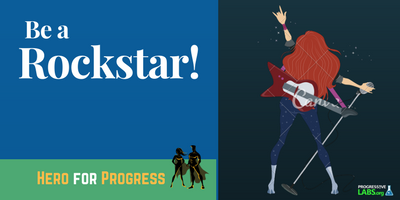 You know how important it is to connect our values to a broad vision of progress. You also get that changing attitudes and ideas is a very big task! 
$25 a month or more would provide funding for us to create videos that interview progressive leaders about change. (Imagine a video with Elizabeth Warren sharing valuable insights about progressive values!)
Let's talk more! We'll setup a 1/2 chat with our Executive Director. Plus send you a t-shirt and do a HUGE shout out!
About Progressive Labs
I'm Keith with 
Progressive Labs
(PL). We founded this project in 2017 with the mission of sharing and crafting short and well-reasoned videos that connect our common progressive values of
freedom
,
opportunity
, and
security
to a
vision
of a better America for everyone. We're a resource for every American for understanding and explaining the common values we share.
We're using both Patreon and 
Donorbox
(
one-time donation
) as platforms to help with funding for this project. A small pledge of $5 to $15 per month on Patreon can help us continue to make impactful videos that create real change. This unique funding source enables us to publish videos untainted by the compromises typically demanded by monied interests.
The work of PL aims to fill the holes left by the current political landscape regarding social and environmental priorities ~ with a special focus on connecting progressive values to uniquely American ideas. We share and produce short explanatory videos to promote a clear vision of progressive ideas and policies, while also working with sympathetic legislators and media publications. Want to better understand our mission and why your contributions are so critical? Watch the video above.
Recent posts by Progressive Labs
How it works
Get started in 2 minutes