Sonya Lano
is creating novels, short stories
Select a membership level
Heiress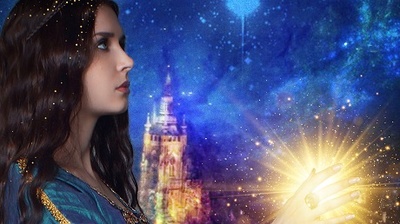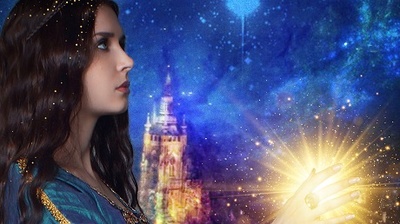 Heiresses get access to snippets of my works in progress, one to be posted every two weeks or less. These will be the most enthralling, enticing (or maybe just my favorite) bits from whatever book I'm currently working on.
Princess
Princesses get access to all benefits from the first tier plus one free e-book (of your choice) that I've already published and a free e-book of each new novel that I publish later.
Empress
Empresses get access to all benefits from the first two tiers plus free e-copies of all my currently published books, acknowledgement any way you prefer (in the acknowledgments section of future books, on Facebook, on Twitter, etc. - you choose), and input into my future book covers [if you'd like, of course].
About Sonya Lano
Journey through fantastical worlds...
...where dark heroes meet tormented heroines in caged cities or walled demesnes, in places where only one rule holds true: falling in love with the enemy just might save your life.
I'm Sonya Lano and I write. I write for love: for love of words, for love of characters and tales that steal you away to places that enthrall. As a linguaphile, I love phrases that sing off the tongue, that paint a vibrancy of images and bring you into the character's experience: the hitch in heartbeat when they leap from a ledge, the shortness of breath when a lover's fingers touch skin...
Stories throng the threshold of my mind, begging to be told, but because I'm still fairly unknown and I'm crap at marketing and promoting, the income from my books forces me to hold down a day job, which slows my progress on my books to a snail's pace.
Because of that, I started this Patreon in hopes that pledges and support will enable me to work on more novels and get them out more quickly. And at the same time, if you become a Patreon supporter, you'll get access to snippets of my works in progress (often my favorite bits!), and sometimes whole books.
A sneak peek to some of my favorite bits are below.
Painted gold on their heavy-lidded eyes...
He arrived in the middle of the night, banging on their door in the midst of a raging storm. Windy gusts lashed the windows, tree branches scraping the panes. It brought her and her parents barefoot down the creaking stairs, their movements indolent from sleep. Guttering candles in iron sconces painted gold on their heavy-lidded eyes.
Her father opened the door, letting in a fury of tempest that billowed her nightgown around her legs and sprinkled raindrops on her cheeks. They clung like crystals to the cloudy curls around her head.
And there he stood: his long dark hair plastered to his skull by the torrential rains of the autumn storm, a crumpled piece of parchment with water-blotched ink on it clutched in his pale fingers.
He thrust the paper with her parents' writing on it onto the floor. The script bled bold black streaks onto the white tiles, inky veins spilling betrayal.
"I'll take her," he said.
Hungry-eyed and irreverent...
I crept into the Compound where orphans roved around partying.
They were hungry-eyed and irreverent: drunken grins, hazed expressions, and drugged-up limbs that grasped at my lithe figure. Barely standing on tottering legs, they goaded one another to acts that would get them caged later in the night.
I didn't find Lunar among them, and without my phone to track wristbands, I had to search the traditional way.
I was sure I'd find him buried deep in another girl's pleasure, riding the shudders of her ecstasy with his own.
I found many of them like that. In janitor's closets, bathrooms, in the dormitories. Their jaws slack and bodies spent.
Not Lunar.
I almost gave up. I'd reached the top of the Compound, a place of cobwebs and echoes, but footprints on the floor led me to a rancid hellhole of a room.
There, on a bed in the light of the open window, lay Lunar—alone, asleep.
We were still human then.

[From
Incandesce,
a paranormal dystopian romance currently out]
Staked to the earth like changelings...
I took up the dagger Iven had carved and I took my barbarous emotions and I raced through the grasses, over the meadows, and into the village.
It is no longer the village you know, Char.
The thatched cottages blurred into witch-crafted huts in the wood: spurned shadows ripped from a feyrie story and staked in our earth like changelings in place of what used to be our homes. Stabbed right in the village's heart, all splatter and dirt—and the air went dark as a sprawling arachnid squatted on our land, settled here for good, its myriad eyes observing our follies...
By becoming a patron, you'll instantly unlock access to 33 exclusive posts
By becoming a patron, you'll instantly unlock access to 33 exclusive posts
Recent posts by Sonya Lano
How it works
Get started in 2 minutes