TheCup.us
is creating the top independent media coverage of the Lamar Hunt US Open Cup
Select a membership level
Level 1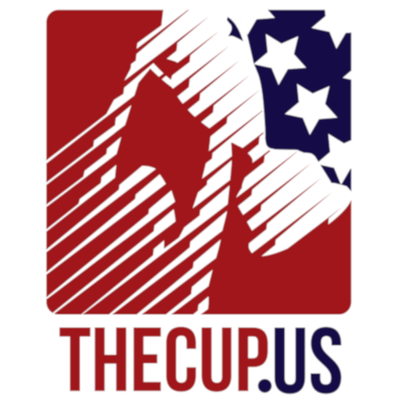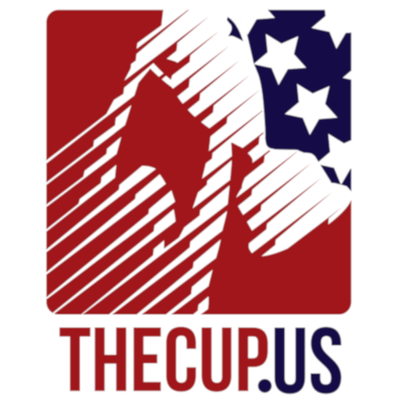 1. A social media shoutout

2. A mention in our newsletter

3. You have the option to receive occasional, exclusive behind-the-scenes email updates about projects we're working on and other behind-the-scenes info so you know where your money is going and what work goes into putting together a complete historical record of the US Open Cup, and covering the current tournament.
Level 2
1. You get one vote in TheCup.us Player of the Round and Player of the Tournament awards

2. You will also receive the Level 1 rewards
Level 3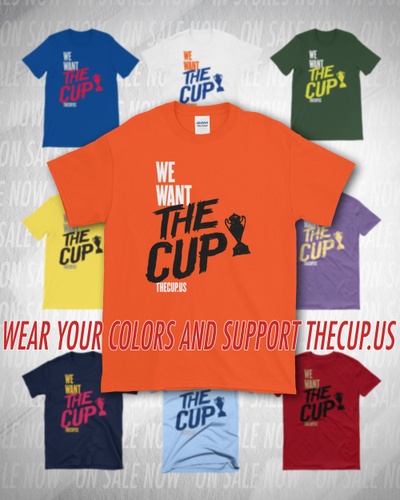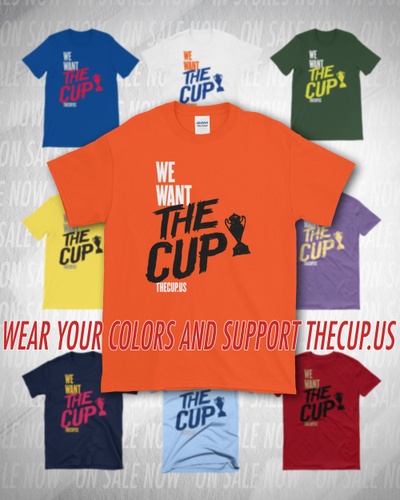 1. Choose TheCup.us shirt of your choice

2. You will also receive rewards from Level 1 and Level 2
About TheCup.us
The Lamar Hunt U.S. Open Cup is the second-oldest, continually-operating soccer tournament in the world and the best-kept secret in American sports. Since it was launched in 1913 (as the National Challenge Cup), this single game elimination tournament has been open to both amateur and professional teams in an effort to crown a true national champion for the United States - similar to England's FA Cup. There is nothing like it anywhere else in the American sports landscape.

Until TheCup.us was launched in 2003 (under the name USOpenCup.com), there had never been an independent media outlet dedicated to giving the tournament full coverage from qualifying to the Final. Since then, the staff of TheCup.us has worked diligently to not only tell the stories of the current tournament, but has spent countless hours putting together a complete historical record of the competition so that this unique American institution can be preserved for generations to come.

What the staff and all of the contributors have done for the last 16+ years without a budget has been nothing short of remarkable, so this Patreon account was created in an effort to help take that coverage to the next level.

Some of the goals for the site include expanding live coverage and historical research about the tournament, increasing feature stories, a website redesign, a mobile app, a weekly podcast, video features, creating a published book about the tournament and more.
With $500/month, TheCup.us will be able to afford to pay the loyal contributors who cover the US Open Cup for the site, both live at games and writing feature stories. This will also allow TheCup.us to fund a site redesign which will make information easier to find and, most of all, will be mobile device friendly.
1 of 6
How it works
Get started in 2 minutes