The Uhu Uvelius
is creating Jugger video tutorials, novels and factbooks, Rattatoon cartoons
Select a membership level
Tech contrib and Espresso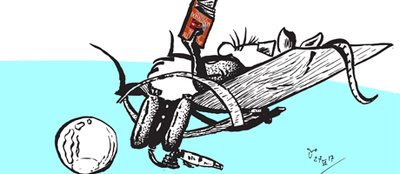 Support the creation of YouTube tutorials on Jugger and other interesting stuff by fuelling the ink pens with a drop of Espresso. This will also count towards the Tech Upgrade budget.
Mercenary: Better Tech for Tutorials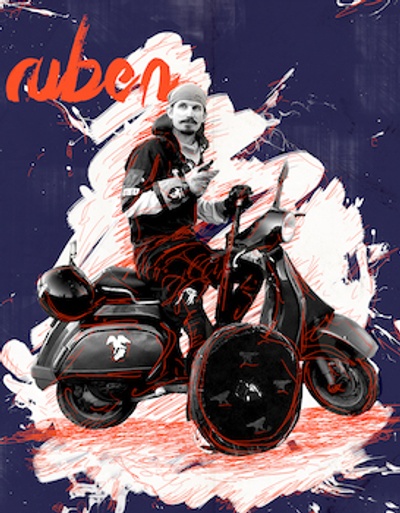 Support the budget for better microphone, light, and other techie stuff to add even clearer and better recording quality to Uhu's Jugger Tutorials and other videos  (Poster graphics: Mark Hill).
Jugger Enforcer: Jugger Tutorials
Support in making more Jugger Tutorials, and appreciation for the Tutorials already done.
About
Cheers folks,
do you appreciate my work and would like to to hand me a coffee? Enjoy watching
Uhus Jugger Tutorials
? Love the
Fuel Rat artwork and stories?
Or wanna get the revision of a chapter of the
free Jugger book
chapter going? Now there's a way to give some solid feedback!
After years of creating
video tutorials on Jugger
, having fun drawing
Rattatoons for Elite's Fuel Rat group
, curating and coding the
Fuel Rats Artist Collective's Cave
, and
writing novels and stories
, I would like to give those who appreciate my work an opportunity to fuel it by handing me a cup of coffee or
Rat Snickers
, or, even better, make it possible for me to buy better equipment for the tutorial videos.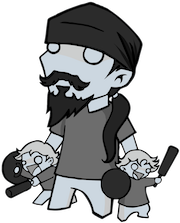 While I seem to be
pretty good at volunteering
and unpaid work, I am exceptionally bad at making money (even though I try). For my videos, I want to let you decide whether they are worth a technical upgrade -- better microphone, camera monitor, lights, such stuff.
No matter what the outcome I will continue to dish out stuff – you know, the Uhu can't change his plumage more than the tiger can change it's pants –, yet the occasional coffee will give a comfortable thumb up to my free work.
Thanks in advance!
Right header part photo: Mark Hill. Jugger kids drawing: AmBi design
This is a specific tier for German speakers.
Wenn dieser Betrag jenseits der Rewards erreicht wird, so werde ich den Roman "Operation Schädeljäger" über die geheimnisvolle Entdeckung eines Jugger-Teams der Gegenwart weiterschreiben, fertigstellen, setzen und via Book on Demand als low-cost e-book und Printausgabe veröffentlichen  (Leseprobe). Für reguläre Verlage passt das Thema nicht ins Marketing, daher ist das die Chance, dennoch einen Roman zum Thema zu bekommen.

1 of 1
By becoming a patron, you'll instantly unlock access to 4 exclusive posts
By becoming a patron, you'll instantly unlock access to 4 exclusive posts
Recent posts by The Uhu Uvelius