Vasumi
is creating Paradigm Shift with Mayan Dreamspell & Soul Astrology
Select a membership level
Go with the Flow: WAVESPELL TRANSMISSION
Tune into the WAVESPELL ENERGY shared through writings, voice or movie transmissions every 13 days, sent directly to your email. 
Access to patron-only content
Send in Questions which will be answered once a month via video
Monthly Webinar + Daily Videos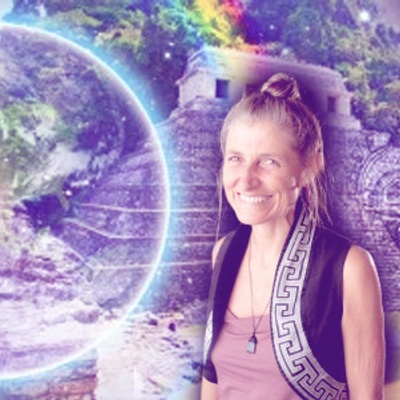 Access to our once-a-Moon live webinar, where you will receive the upcoming Mayan Dreamspell & Astrology forecast to better navigate and align your life with the rhythms of Natural Authentic Time. 
13 Moon pdf for the RED COSMIC MOON year July 26 2018 - July 25 2019
 Plus all previous rewards included (Wavespell Transmissions, Questions answered each moon/28 days) 
Lucky Draw Personal Session
 Lucky Draw: Enter the draw to win a 1-hour personal Mayan Astrology reading
All previous rewards included (WAVESPELL TRANSMISSIONS, PDF, Questions answered, Webinar!)
About
Thank you so much for visiting this page, where I am honoured to share videos and tools that speak to these changing times we are in and how best to move through them via Mayan Astrology... My intention is to give practical, magical, and activating content that will truly help you come into your personal power and radiance.

Mayan Astrology is a system that Vasumi has used daily for the last 22 years, living and breathing it deeply. I am thrilled you are joining me to receive the guidance that assists you to be in harmony with natural time and your own natural essence...

How can these tools and teachings support you?
Knowing the Energy of The Day, and your unique Galactic Signature opens doorways to flow and alignment in your life.
Receiving the simple teachings of the structure assists you to track the days yourself.

Eg. The right days for work, love, play, serious focus, celebrating, creating, questioning, answering, and all other things that life offers us.

This practice is the most amazing and SIMPLE way to be in tune with each day's energy and allows you to be authentic and effective in living your life with natural flow.

Your contributions go towards co-creating a Mystery School, where the teaching of the Mayan Dreamspell, Soul Astrology and other metaphysical systems go hand-in-hand with a love of the Earth and co-creation of gardens based on Permaculture and Time Is Art principles. It also assists us to share this work further in alternative schools, benefitting future generations.. When we reach $520 per month, we will start a special podcast series where 2 patrons per Moon are interviewed, sharing their experiences with the Mayan Dreamspell... 
1 of 1
By becoming a patron, you'll instantly unlock access to 30 exclusive posts
By becoming a patron, you'll instantly unlock access to 30 exclusive posts