Nicole Vaunt
is creating Visual Art
Select a membership level
This month's #SundayStriptease + Blog
Let's get physical, physical...and personal, personal too! Every month I share an intimate look into my life, and an exclusive striptease video to go along with a it.  ❤️ Join me on my adventure!
#SundayStriptease VIDEO ARCHIVE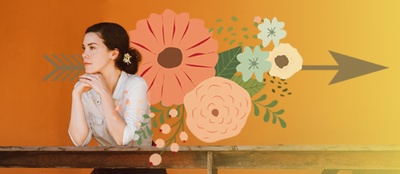 At the end of every month, the current striptease video is put away, never to be seen again... just kidding, they're all right here!  This tier includes over120 of the videos I've done over the last 4 years.
+ Includes all lower tiers
This month's #NudieSelfies
As a sensual person with a fancy fine art degree under her belt, who is often alone in a hotel room or stealing a moment away in between sets when shooting, these range from statuesque to  downright naughty.
+ Includes all lower tiers
About
Hi! I'm Nicole Vaunt.
I'm a model who uses my body as my main artistic medium, a creative with a capital C!


Although I also 
photograph
beautiful things and 
design clothes
for performers, I like to keep the focus of my Patreon page on figure-based artistic content. Having to censor my body is the worst part of social media, and as a strong supporter of freedom and sexual expression I love having this site as a safe space to share my work!
What exactly IS Patreon, you ask? It's an amazing site that enables art patrons (like yourself!) to support your favorite Creators via a monthly monetary pledge, and in return get super duper awesome rewards! 

C

heck 'em out here!! ----> 
Bonus: Your pledge does more than just support me- it helps worthy causes too! I donate monthly to five charities including the Sierra Club, the International Rescue Committee, and the Center for Reproductive Rights.
When I started posting on Patreon in late 2014 as a home for my popular lil' dance videos, I had no idea how much this platform would change my life. The support I received here allowed me to finally leave the East Coast and move West, and also gave me the power to be more autonomous as a model. I was able to actually say "no" to gigs that that didn't inspire me or help further my goals or (frankly) didn't pay enough for what they were asking. The first two decades of the millenium has seen the rise of a gig economy that simultaneously leaves freelancers frantically scrambling towards elusive, dangling carrots; the instability is exhausting. To be able to make a monthly, living wage as a freelance creative, as
myself,
 is a milestone that I'll always attribute in part to Patreon. 
My patrons' continued support allows me to keep evolving and creating art as I work towards a major goal: shooting fine art nudes on every continent with my love 
Corwin Prescott!
We've already done North America, South America, Asia, Australia/New Zealand and Europe, and I can't wait to shoot in Africa and Antarctica (hopefully by the end of 2021!). We've also realized that we need to go back to certain locations and explore more of what they have to offer as it's very important to us that the resulting book to be as varied and inclusive as possible! :)
This work is my reason for breathing, and I seriously couldn't do it without YOU! So thank you, thank you, THANK YOU for being here with me <3
I've been dreaming of the beauty of Madagascar, and plotting how to get there, so that Corwin Prescott and I can continue our We Were Wanderers series of creating fine art nudes on every continent.
1 of 2
By becoming a patron, you'll instantly unlock access to 370 exclusive posts
By becoming a patron, you'll instantly unlock access to 370 exclusive posts
Recent posts by Nicole Vaunt