Venatus Maps
is creating maps and assets for Dungeons & Dragons.
Select a membership level
Pilgrim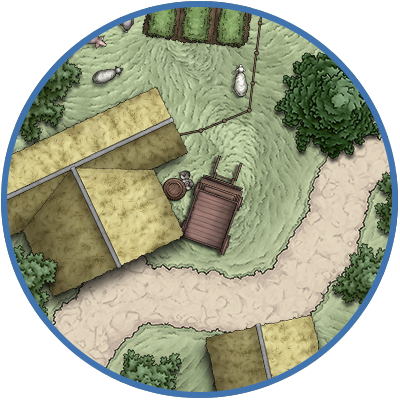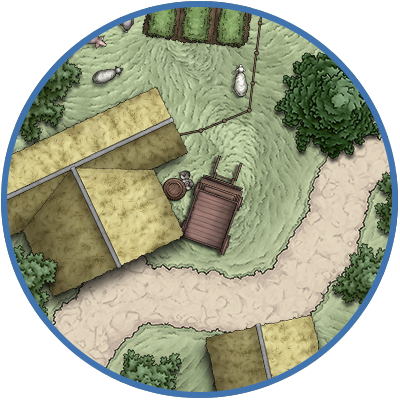 Support current high resolution maps.
Free access to over 200+ map and assets already available.
Variations including: grid, no grid, VTT, no labels, day/night, and more.
Participate in patron-only polls and discussions that directly shape the content I create.
Explorer
All of the rewards from the Pilgrim tier.
Exclusive access to the high quality, raw Photoshop files used to create my maps, released with each map post. Allowing you to create your own assets, have far greater customization of the maps, and learn from my process.
Adventurer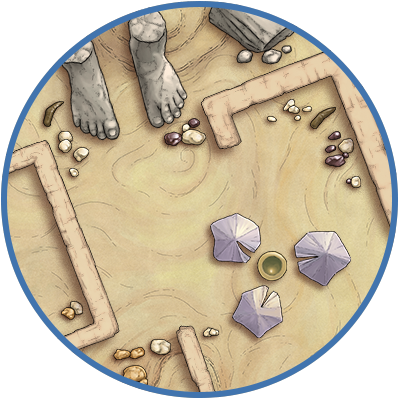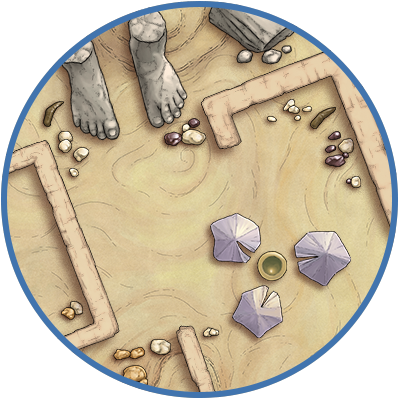 All of the rewards from the Explorer tier.
The ability to earn a personalized map--after 3 months of sequential support at this tier, you will be rewarded with a non-commercial map commission (Battle Map, Building Map, or Town Map). To be eligible for this reward you  may not have a 'maximum monthly pledge' set.
About Venatus Maps
Hello! I'm an independent artist with a passion for making all varieties of D&D Maps. These maps might include images like
battle maps
,
towns
,
cities
, even maps of entire
regions
! However, I love the community-driven aspects of D&D and while I certainly enjoy making my own creations, I want to try and help you do the same! For that reason, part of the support provided here will help me to continue to make both
Public Asset Packs
for everyone's use and
Booster Packs
for my supporters.
Venatus is Latin for Adventure. I always strive to achieve a balance for that sense of adventure and possibility present in quality maps and assets while also ensuring that they're functional and pragmatic for the Game Masters using them. My hope is that through either using the maps I create here or through making your own maps with the help of the assets I make, that I'll be able to help you instill that same sense of adventure.
First of all, thank you for considering supporting me and the content I produce here. If you're new to Patreon, this page helps to facilitate individuals to pay whatever they're comfortable with in relatively small amounts for the maps I create. If you choose to become a patron, you'll need to select one of the above tiers that supports each map I create. I have released
5 maps per month
every month since the inception of this patreon over three years ago and have no plans to change that output. If for some reason I fail to release any maps or am below my average threshold you will not be billed.
You only pay what you sign up for here
.
Upon signing up you will get
instant access to the previous two years' worth of maps
from the month of your registration (
that's over 200 maps!
). You will also get access to every d&d map made for Wizards of the Coast modules I've ever created (Ravenloft, Lost Mine of Phandelver, Storm King's Thunder, Dragon Heist, etc.) You do not pay for those separately, instead your support goes towards the maps
released after your registration
(you are billed one time at the end of each month). I regularly update multiple compilation posts to make mass downloading of content as easy as possible and have even built an entire 
Map Archive
you can navigate at your leisure.
Enjoy my d&d maps, but the Patreon model not for you? No problem. While the consistent, month-to-month support I receive here is invaluable and there are several patreon-exclusive perks for my patrons (like exclusive access to the last 6 months' worth of maps), the majority of my past content can also be found on our website:
venatusmaps.com
. There you can shop around, pick just the maps you want, and easily purchase them without having to worry about month-to-month costs.
Sharing and Commercial Use: All of the content I produce and release here or on the accompanying blog are for your
personal use
. If you're interested in using my content for commercial purposes, check out the Archiver reward tier above--feel free to contact me using the email address below for future questions. Otherwise, this content is published under
BY-NC-SA 4.0 international
Creative Commons license and you are free to share these maps as much as you'd like, but do please give credit for my work!
And on that note, you should know that the primary font I utilize in my maps is the
Yellow Magician
font, a personal favorite and one I have used for a few years now.
Questions? Feel free to reach out to me personally with questions, suggestions, or comments at
[email protected]
Dungeon Mini-Module
At this goal I'll begin working on a written mini module to accompany the desert dungeon of a funerary deity, The Deep Passage. Module will include lore of the tomb, room descriptions, possible character hooks, as well as a new monster and item.

11 of 11
By becoming a patron, you'll instantly unlock access to 386 exclusive posts
By becoming a patron, you'll instantly unlock access to 386 exclusive posts
Recent posts by Venatus Maps
How it works
Get started in 2 minutes