Venus de Mars
is creating Art & Music & Stuff!!
Select a membership level
Livestream "tips" (one tip per month)
This is the Thank you Tier which is like saying Thank you...but it also means you have access to my livestream-online performances, (any scheduled livestream posts) - and unlock the patron-only posts and access to other patron-only things.. Through which I'll share early info on all projects, performance ideas...or just brainstorms for whatever I'm thinking about.
So 
yes...
THANK YOU!!!
=D

You get some stuff!!!
This is the Tier which get's you some stuff!  
In addition to the patreon-only things from the $2 tier, I'll send you some small bit of art  or creative something at the time you join this one...an art card...or handwritten note, or something I dream up... 
And I'll make it!!  
..I'll send it when you join this one.  By snail-mail if you want.
Also, by joining this Tier, I'll include you in the first look (or listens) for any new recordings, or working video-clips, or whatever I've been thinking about creating.  
- Maybe talk-show videos at my studio with invited guests... (That's something I'm thinking of doing) or who knows... But YOU will get direct first access to look or listen. Closed links which I'll give you.
Finally you get first crack at buying anything I release, Before anything is publicly available.
Download-ables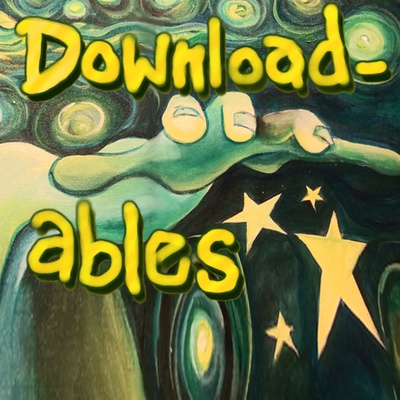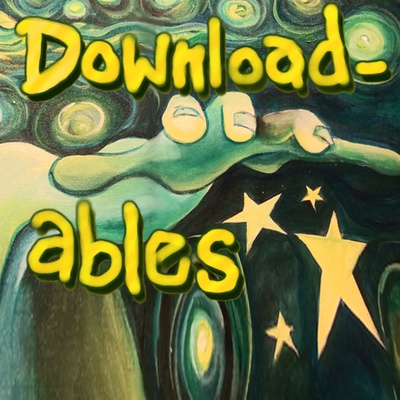 By joining this Tier, in addition to the $2 and $5 tier stuff, I'll include you in all downloads...MP3's or other music recordings...special releases, or one offs...or something...
I've got lots of stuff and old unreleased things and other projects rolling around in my head...you all at this tier will get these  download-ables related to this free as they unfold. 
And I'll keep you in the loop as I brainstorm and create with direct e-mails, or in some other two-way direct manner so we can dialogue on those ideas.
About Venus de Mars
So I write this but it gets all tangled.
Perhaps the best way is to just say ...well...

Would you consider joining me as I create my art?
I've just joined Patreon
, so not a ton of supporters here yet, but I've enjoyed
SO MUCH
support outside of Patreon over my whole crazy underground, two-fisted DIY career so I know you're there. I see you, hear you when I perform. I talk to you when you contact me through my social media. I even have coffee with a few of you now and then.
And here's the thing
: I'm trying to change the world.
I know...right....
Everyone's trying to change the world.
But I've seen so much of change already.
I'm Trans
. I came out in 1988. I lived the dark days when there was little or no support, when there was little or no understanding. LGBTQ, the term, hadn't even been developed yet.
And I climbed up onto the rock stage all
I'm gonna be myself and I'm gonna show 'em all.

Even though I was already an artist, I'd already built and abandoned two punk bands. I'd established a career as a painter for a small alternative punk-art gallery in downtown Minneapolis called
Rifle Sport Alternative Art Gallery
on Block "E" before Block "E" was torn down, turned into a parking lot, then re-built. I painted Rifle Sport Gallery's big blue doors. I drove my art car up the staircase and chained it up as part of a stairwell installation. But even as I pushed all the boundaries and broke all the rules then, I was too afraid to be who I really was because the world was so hard and hateful.
So as I considered maybe I should just leave the world, because there didn't seem to be any place for me.
But somehow I found courage. And when I came out in that difficult impossible world expecting to be completely alone, my spouse Lynette also found courage and decided she would stay with me.
And we achieved such wonderful things. And we experienced such hatred.
And art became everything.
My musical career possibilities toasted because even though I was gonna show 'em, it was way too early for the industry to get it. But you all got it, you who were there with me way back then. You came to the shows, bought our handmade merch and our hand-screened "T's." And even though I at times was so angry at how dismissed we were from clubs and industry, we felt so supported and loved by you. So I kept pushing as an underground artist. I drove myself into terrible debt but I would do it all over again in a heartbeat because you kept telling me I was making a difference, after the shows, when you e-mailed me, when I had that coffee with you.
Art and music saved my life more times than I can count.
And because you told me, I believed I could make a difference.
I could actually change things if only by changing one person at a time from the art stage, from the rock stage, by creating imagery, by creating film. by writing, by simply being myself 24-7 no matter what.
And so look around now. We've all seen the never-imagined-possible become possible
. We've all seen the world change. We've all watched that dark and difficult world fall. And, unfortunately, we've also seen that same darkness, so stubborn, seep back.
So I know art changes--because I've lived it.
And I have so much more to do, so much more to give.
So much more left to finish.
So much more to start.
Please join me.
-Venus
PS
If you want to see more things about me and what I've already done, here are some links:
My full TED talk/performance:
A live radio performance of my solo acoustic cover of Comfortably Numb KFAI Radio:
An interview on MPR's The Current:
"Venus reflects on touring with Laura Jane Grace & Against Me!"


An interview for City Pages:
"Venus recounts Band's history"


Southern Minn SCENE mag profile:
"Minnesota transgender glam rock icon Venus de Mars"

ps...2 dates are wrong..but the rest is dead-on ;)
("Flesh and Wire" released in 2015..Toured with Laura Jane Grace in 2014)
Interview with New York's
Great Weather For Media:
"The Act Of Art, An Interview"


Music videos!!"GodDog"..our first one ;) (filmed and edited by me):"If God Were Caught" (also filmed and edited by me):
"Lovers":
"Trashed and Broken Hearted":
Become a patron to
Unlock 83 exclusive posts
Connect via private message
Recent posts by Venus de Mars
How it works
Get started in 2 minutes