Versatile Inspirations - Tracy Una Wagner
is creating Courses, Classes & Magic
Select a membership level
Novice
you're in for a treat 🍧 as a novice the basics of working with Energy - in all ways - can be pretty overwhelming

but I've created a Sacred Space where you can learn, work, and explore the many facets of the Metaphysical World

by joining this Tier you will be brought into a sphere of like-minded heart-centered individuals who are doing the same thing - we are gentle, easy, open, and inclusive 💞

if you hesitate to join in Courses and Classes because you are afraid or self-conscious then this is the place for you

each day there is a post on a topic surrounding #wisdom #quotes #inspiration #motivation #tips and #tricks

once a week there is The Weekly Energy Foresight in which you can ask for a Personal Energy Forecast of your unique Energetic week and I'll give you a Mini-Reading snapshot of what you can look forward to 💜

also, about once a quarter, I host a Mini-Course or Workshop in preparation to launch a Full Course to one of my Teaching Platforms - and you get the First-Contact with it all

I look forward to welcoming you inside - you don't have to do this transformation alone, your tribe is here, and we're waiting to greet you

One Card Weekly Energy Reading for the Month Enrolled
Free 3 Day Pass Coupon for a Udemy Course by Tracy*

Membership in The LightWorkers & Earth Angels Study Hall**

Monthly Newsletter from Versatile Inspirations
*your 3 Day Pass is for any of the Courses Tracy teaches on Udemy a list will be emailed to you once you choose the Novice Tier
**to receive your One Card Readings each week you must be a Member in The LightWorkers & Earth Angels Study Hall - link will be emailed to you once you choose the Novice Tier
Thank You for the Energy Exchange - I Greatly Appreciate It
                                        🙏💜🙏
Observer
not only do you receive all the goodness and guidance from the Novice Tier, but as an Observer you'll also receive a comprehensive personal 3 Card Reading via eMail 📧

this is a great way to learn more about your Energy, connect with it deeper, and understand how to work with it more effectively

this Tier allows more individual support from me for questions you may have to be answered in a more timely fashion 💜



One Card Weekly Energy Reading for the Month Enrolled
Free 3 Day Udemy Course by Tracy*

Membership in The LightWorkers & Earth Angels Study Hall**

Monthly Newsletter for Versatile Inspirations

Personal 3 Card Intuitive Reading for One Question***
*your 3 Day Pass is for any of the Courses Tracy teaches on Udemy a list will be emailed to you once you choose the Observer Tier
**to receive your One Card Readings each week you must be a Member in The LightWorkers & Earth Angels Study Hall - link will be emailed to you once you choose the Observer Tier
*** you'll receive a link where you will answer a few questions and then within 48 Hours your 3 Card Reading will magically POP into your eMails Inbox - please be aware certain eMail programs place this kind of mail in the 'junk' or 'spam' folder - we don't want you to miss a thing, so make sure to 'whitelist'
[email protected]
that way you'll be sure to receive it in a timely fashion
Thank You for the Energy Exchange
- I Greatly Appreciate It
                                             🙏💜🙏
3 Card eMail Reading w/ One Question
Apprentice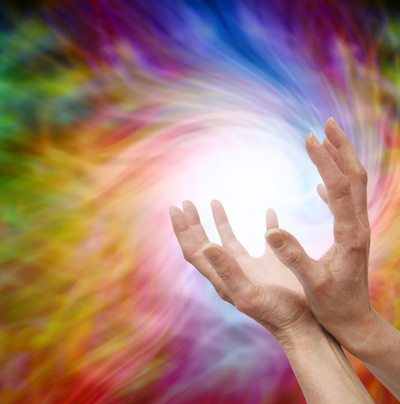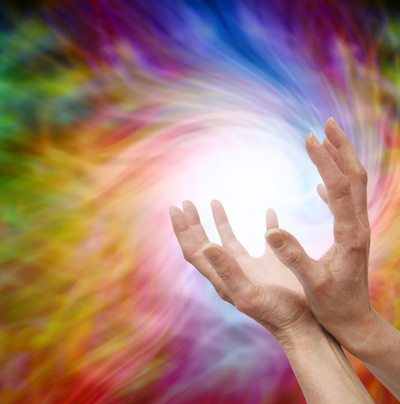 you're truly an Apprentice when you start realizing the benefits of working with Energy - and this Tier is here to support your Evolution and Transformation 🙌

so included in this Tier is a 30 Day Free Access to a Udemy Course by Tracy

as well as a 30 min individually unique in-depth Live Zoom Reading of your choice ✨

this is a great way to connect with me, ask questions, be heard, seen, and acknowledged as I hold space for you to receive that which is of your highest and best good 🙏


One Card Weekly Energy Reading for the Month Enrolled
Free 30 Day Udemy Course by Tracy*
Membership in The LightWorkers & Earth Angels Study Hall**
Monthly Newsletter for Versatile Inspirations
30 Minute Personal Intuitive Reading Via Zoom***

*your 30 Day Pass is for any of the Courses Tracy teaches on Udemy - a list will be emailed to you once you choose the Observer Tier
**to receive your One Card Readings each week you must be a Member in The LightWorkers & Earth Angels Study Hall - link will be emailed to you once you choose the Observer Tier
***a link to schedule your 30-minute Personal Zoom Reading will be sent with all the other goodies this awesome Tier has in store for you - in fact, it will take you to the store where you can pick the Date & Time that works best for you so we can sit and share Sacred Space together - our calls are recorded - and about 48 hours after our meeting you'll receive an eMail with the Link to your Audio, Video, and the Pictures of the Pulled Cards 
Thank You for the Energy Exchange - I Greatly Appreciate It
                                          🙏💜🙏
30 Minute Personal Reading Through Zoom
About Versatile Inspirations - Tracy Una Wagner
Transpersonal Energy System™ Guide | Ancient Mystical Civilizations Theorist | Paranormal Researcher | Angel Guide | Mystical Shaman | Author | Animal Advocate
Hello & Welcome!
This Patreon Page is for those wanting to learn about Metaphysics, Spirituality, the New Age, Shamanism, and the Paranormal 😇
This space will contain extra in-depth content from my YouTube Videos, Courses, Classes, and Blogs all with the intention of helping guide you through your personal transformation - which at times can feel kind of lonely 😓 But have no fear! You're in the right spot to mix and mingle with like-minded people on their own path to transformation - here we can help each other grow ✨
So if you're hoping to learn to do Intuitive Card Readings, Work with Your Pendulum, Connect with Spirit, Receive Guidance from Your Angels & Spirit Team, Channel Your Higher Self, Animal Communication, Chakra Work, and much, much more, then this is the place for you 💝
This Page will be an off-shoot for my business Versatile Inspirations with some content coming from my online school The LightWorkers and Earth Angels Academy as well as Mini-Courses from The LightWorkers & Earth Angels Study Hall, so be prepared for a whole lot of Love & Light... and an extra sprinkling of pixie dust just for you! 👼💜🔮
Don't know who I am? Read below if you're curious 😊 ⤵
 Tracy was born and raised in a Metaphysical home where stories of paranormal phenomena, clairvoyant experiences, and superhuman feats were the talk at the dinner table. 
Having come through a Near Death Experience following a terrible car accident in her teens she knew, for a fact, that we are all truly Spiritual BE-ings having a physical experience. So, she set out to try and understand what that meant to its fullest extent.
Through the years Tracy participated in classes, courses, and retreats in Metaphysics, the Paranormal, New Age, and many more similar topics to gain as much knowledge as possible in these fields for personal awareness and to share with others.
 Tracy has certification in areas such as Paranormal Investigating/Researching, Astrology, Angel Guidance & Messages, Crystal Reiki Master/Teacher, Hypnotherapy, Law of Attraction Facilitator, Shamanism, and much more! She also received a PhD. in Metaphysical Science after extensive training through IMHS Metaphysical Institute which also presented her with the title of Reverend.
Tracy is a Contributing Author in many books & journals including, "365 Days of Angel Prayers" and "365 Ways to Connect with Your Soul". Her first Solo Author book venture, "Your Transpersonal Awakening: The Ancient Wisdom of Transformation", will be out soon!
Tracy is the owner of Versatile Inspirations which was birthed in 2013 and the Transpersonal Guide at the LightWorkers and Earth Angels Academy which she founded in 2019. She has created Courses and Classes to help in personal transformation with an emphasis on modalities, tools, and techniques to help you navigate this world... and beyond!
Courses & Classes can be found:
http://lightworkers-earth-angels-academy.thinkific.com/
https://www.tracyunawagner.com/group/the-lightworkers-earth-angels-study-hall/about
www.udemy.com
www.skillshare.com
Become a patron to
Connect via private message
Recent posts by Versatile Inspirations - Tracy Una Wagner
How it works
Get started in 2 minutes