Virginia Grise
is creating theatre.
Select a membership level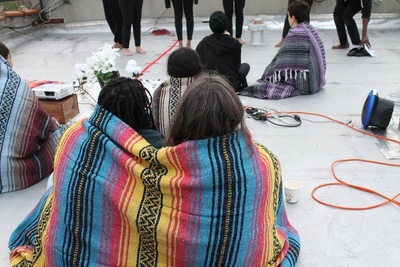 Dale Shine!
Unlock exclusive content and join my community of patrons. You will receive access to a patron-only content feed including early access to my latest work, behind the scenes insights, and a sneak peek of upcoming work. Thank you!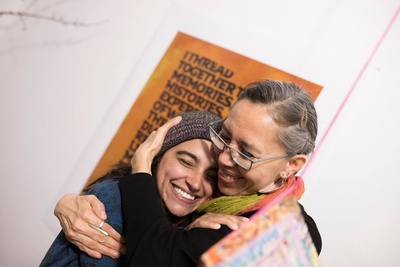 De Aquellas
In addition to unlocking exclusive patron only content, you will also be acknowledged publicly for being one of the first to support our efforts. Many many thank yous.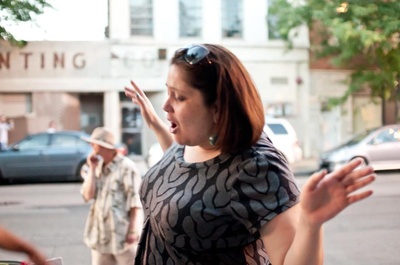 A Todo Dar
In addition to unlocking exclusive patron-only content and receiving public acknowledgement, you will also receive periodic special invitations to live and online gatherings. These invites may include happy hour gatherings, private salons, brainstorming sessions, small group dinners, and more. For reals, gracias! 
About Virginia Grise
I believe in the power of telling our stories, that memory is in fact a political act and that valuing our stories teaches us that we are necessary in this world—that what we say, dream, believe matters. The first poem I ever read publicly was in the juvenile detention center in Austin, Texas. Over fifteen years later, this has continued to have a lasting impact on my work: prisons, both literal and metaphorical, the boxes people try to put us in, and state violence are tropes that recur in my writing and the performances I create. I make theater, in part, as an attempt to liberate myself from confinement, conventional rules, norms, and structures, an attempt to imagine freedom.

As a theatre artist, actively engaged in intergenerational processes of creating new performances in and from urban communities of color, my interdisciplinary body of work includes plays, multimedia performance, dance theater, performance installations, guerilla theater, large scale site specific interventions, and intimate community gatherings. 

After doing this work for a while, there are a few things I know: I want to be a good artist. I want to be healthy. I want to make work that means something to me and my people. It is my trajectory as an artist at this moment to delve deeper into my own artistic practice and create a space for uncompromising and unmediated work, a space for sustained curiosity and radical exploration, a space for dreaming.

And cuz DuBois said, "For working people to be free, they must seize control of the means of production," over the next year I am working towards building a production company that will produce live theatrical events beyond the black box.  We are calling it a todo dar. And cuz even Marx had Engels, I'm asking you for your support. I am not interested in building an organization, a non-profit, or an institution - I want resources to go directly to the making of art -  so I'm using Patreon as one means to build an individual monthly donor base to create direct immediate streams of income to help launch a todo dar productions. I hope you will join us. 


Recent posts by Virginia Grise
By becoming a patron, you'll instantly unlock access to 4 exclusive posts
By becoming a patron, you'll instantly unlock access to 4 exclusive posts