Viano Oniomoh
is creating stories and ranting about her WIPs
Select a membership level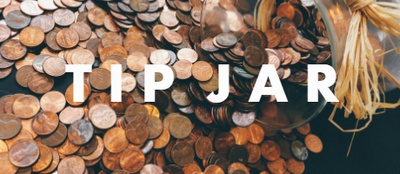 TIP JAR
TIP JAR  •  ALL THE SUPPORT!
You don't have much but still want to support, to which I say from the bottom of my heart, thank you!
Access to my patron-only feed!
The occasional original EXCLUSIVE short story/one shot (2k words or less)
POPULAR
POPULAR  • ALL THE SHORT STORIES!
Original patreon-exclusive short stories/one shots! (Ranging between 2k - 20k words) 
Deleted/bonus wattpad content!
All TIP JAR rewards!
NB: Original short stories will be posted once a month - more if I have more time. 
EXCLUSIVE
 EXCLUSIVE  •  ALL THINGS PUBLISHING
Sneak peeks, rants, fun facts and more regarding all the stories I want to self-publish!
Be the first to see the title, cover, characters  & more for upcoming self-published works.
The occasional writing advice post based on what I've learned + you can ask me anything with regards to writing, and I'll give you my perspective!
All TIP JAR and POPULAR rewards 
NB: I plan to post exclusive content bi-weekly at least!
About Viano Oniomoh
Hi, my name is Viano and I was born and raised in Nigeria. I've been writing practically since I could hold a pencil, and it takes up 50% of how I occupy my time. 40% is taken up by reading and the other 10% goes to listening to BTS. I know right, how on earth do I get anything done? Magic, I tell ya, pure magic.
I write (99.9% of the time disgustingly-cheesy) stories filled with LGBT+ and POC characters with all the intersections out and in-between. If you love (most of) your Happily Ever Afters sprinkled with a little (or a lot of) magic, then you've come to the right place! 
I'm planning on becoming a full-time self-published author, which, unsurprisingly, requires a lot of money. Apart from that, writing and creating stories is what I want to do for the rest of my life. It would be nice to afford my rent, cost of living etc. while doing something I love.
Becoming a patron is how you can make my dreams come true! Here are some of the benefits of joining my exclusive patreon community :
♡
  Monthly EXCLUSIVE, i.e. patreon-only, original short stories 
♡ 
Weekly posts re: WIPs I hope to publish in the future: whatever I'm writing, you'll be the first to know! 
♡  
The occasional writing advice post with all I've learned/am learning during the writing process!
♡  
The option to request your own short story! 
♡ 
 My eternal love and gratitude!
You can find out more about the rewards and tiers 
here
!
Still not sure about becoming a patron? No problemo! Check out some of my 
free stories
and see if you change your mind!
If you choose to become a patron, thank you so, so much, and I hope you enjoy my content. Any suggestions on more rewards are welcome!
For more information about patreon and how it works, please refer to 
patreon's FAQ
.
The goal of encouragement. When I achieve this, thanks to you, I will begin to feel invincible.
1 of 5
Recent posts by Viano Oniomoh
By becoming a patron, you'll instantly unlock access to
By becoming a patron, you'll instantly unlock access to