Victor Canache
is creating movies
Select a membership level
Official Patron
With this tier you will receive:
Access to exclusive content
One tree planted in your name
Social media special thanks
Best Patron
With this tier you will receive:
Access to exclusive extended versions of our videos with bloopers and cut scenes
One tree planted in your name
Your name in videos credits
Social media special thanks
Honorary Patron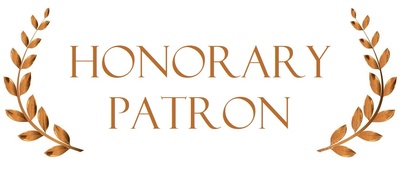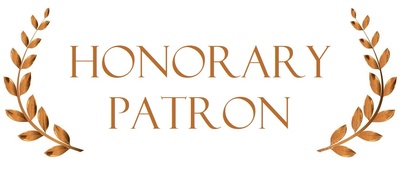 With this tier you will receive:
Your name in The Goat and Her Three Kids movie credits
Access to exclusive extended versions of our videos with bloopers and cut scenes 
Behind the scenes material
One tree planted in your name
Your name in all my videos credits
Social media special thanks
About Victor Canache
                                  WELCOME TO MY PATREON PAGE!
          My name is Victor Canache. I am a Romanian-American film maker! My main occupations are acting, directing and stunts but you will catch me writing, painting, sketching, drawing storyboards and, at times, even building sets and making props.
You can find out more about me by checking out my
website
,
facebook
page or
youtube
channel.
WHAT IS PATREON?
      Patreon is a crowdfunding platform that gets its name from the old system of patronage where in artists got their funding from wealthy benefactors.
       The history of art patronage can be traced back through the Egyptians, the Greeks, the Middle Ages and, of course, the Renaissance. To give one example in renaissance Florence the world's most beautiful art came forth from underneath the wings of one rich family: the Medici. Many famous works of art of our history came to be thanks to this alliance between patrons and their artists. Some of the most shining names like Da Vinci, Michelangelo, Monet, Rembrandt, Shakespeare all required financial backing to create personal visions.
       It was only with the beginning of the 19th century and the rise of capitalist social forms that European culture moved away from its patronage system yielding to mass consumption and mass audiences. Thus artists around the world found themselves forced to create commercial content demanded by the masses rather than focusing on their own personal artistic goals.      
Patreon is a fairly new platform serving all creators! It enables people to make a collective contribution in supporting artists they appreciate by subscribing with a monthly fee
starting as low as 2 or 3 dollars. Patreon thus cleverly combines both the old system and the new and most importantly offers the artist the liberty to focus on what he or she wants to create and pay the bills at the same time.
NOW..
       Articulating an idea through film takes a lot of time and a lot of tedious work. I very much love what I'm doing! I wouldn't be doing it if I didn't! Art is fun! It gives me purpose which is very important to me and it was always present in my life even after most other things around me changed. It's my constant and it's my compass. I've acted and I've been a stunt man in many different projects but I have to say nothing thrilled me more that directing my own project: the short film The Goat and Her Three Kids. The idea that seemed an impossible task. Granted it was a short film and it didn't earn us any money but charging at an obstacle of unknown proportions like we were out of our minds and seeing it through felt amazing in many different ways. Unfortunately, more often than not, the work behind the curtains doesn't contribute monetarily. At least not just yet.
       So in summery your monthly contribution to my campaign makes you one of my patrons.
Your help gives me the possibility to spend more time working on my current project which is the feature film The Goat and Her Three Kids and right now you will also be helping us go from one city to another as we try and organize a tour around the US in search of investors and sponsors.
      Apart from all that, with your help, I can focus on writing, prepare and going out on auditions, train for my stunt work and in between put together smaller videos that keeps you updated on how things are moving along and what comes next on my pallet.
If you don't want to be a patreon, that's fine, there are always other ways you could help if you wish to do so! Every
like
, or
share
of my material on social media or subscribing to my
YouTube
channel, all that helps more than you might think!
        But back to those of you who are considering becoming a Patron!
In return for you help you will have exclusive access to Patreon only content
like past projects and auditions, footage that didn't make the final cut and behind the scenes videos or get to watch in advance interviews and other videos of any progress we make in our attempt of turning our short film into our first full length feature film.
       And that's not all.
If or when I reach my first goal our short film will be available for all patrons to watch
and if you're interested to find out what other rewards are available check out the page and look for tiers.
       Whatever you decide to do, if you want to become a patreon or not, I want to thank you for reading all this and for taking this into consideration!  Cheers!
P.S. if you have questions, don't hesitate to contact me on
facebook
, at
[email protected]
or here on the patron stream once you sign up.
If you'd like more information about How Patreon Works or need help with your patreon account you can view a ton of resources on patreon's support page and contact their support team directly:
http://support.patreon.com
.
             When I reach 100 patrons, I will post my short film The Goat and Her Three Kids on Patreon for all patrons to watch.
             Plus we will plant an additional 100 trees!!!

1 of 1
By becoming a patron, you'll instantly unlock access to 3 exclusive posts
By becoming a patron, you'll instantly unlock access to 3 exclusive posts
Recent posts by Victor Canache
How it works
Get started in 2 minutes