Video Game Story Time
is creating videos
Select a membership level
An Object in Our Videos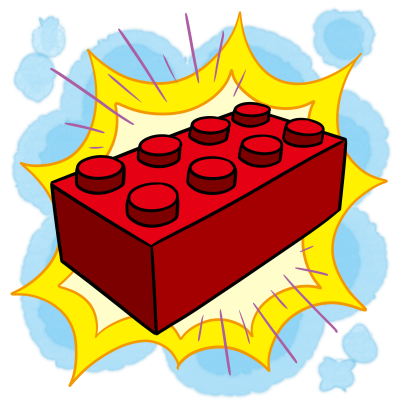 As a special shout-out, we'll include an object of your choice in one video per month. It could be a reference to your favourite game, or an item that in some way represents you. The object will also appear next to your name in the credits on one video a month.

Your Face in Our Videos
As a super special shout-out, we'll put your likeness (or the likeness of anyone else you want, fictional or otherwise) into one video per month! Your little face will also appear alongside your name in the credits in one video per month.

About
Once upon a time, two people and a baby started a YouTube channel.

We are Video Game Story Time, a family-run YouTube channel telling the stories behind our favourite games. We started making videos in 2016, and have been having an absolutely wonderful time ever since.

Making videos does take a lot of time, though, which is why we started this Patreon. It's our dream to one day be able to make video content full-time to support our little family, and we need your help. Any support you can give is really appreciated, as it can help give us time to make more videos, and create content we're proud of that hopefully you'll enjoy as well!

We completely understand that not everyone is in a position to support us. There are many ways to help, including sharing or commenting on our videos, or joining the Notification Squad. If, though, you want to help us out, we've come up with some reward tiers that will help to include you in our videos.

Anyone who donates any amount per month, evern just $1 (or even 50c!) will receive periodic email updates and WIP sneak peaks as a special thank you - we'll try not to overload you with too many emails!

If you donate $5 a month, we'll put your name in the credits as a special shout-out. For those who donate $10 a month, we'll put something that represents you into our videos, and for $25 a month, we'll put your likeness in our videos.

Regardless of whether or not you're able to support us financially, we really appreciate you.

Have a great day!
BretonStripes, Kotor, and 5-Year-Old Gamer



We'll record a Q&A podcast with questions that you guys can submit to us. If you ever wanted to know more about us, this would be your chance! Again, this would be availalbe to all backers.

3 of 4
By becoming a patron, you'll instantly unlock access to 62 exclusive posts
By becoming a patron, you'll instantly unlock access to 62 exclusive posts
Recent posts by Video Game Story Time