Vietnam Animal Aid and Rescue
is creating solutions to stop animal suffering via sterilization+vaccination
Select a membership level
Feed a Hedgehog for 1 Month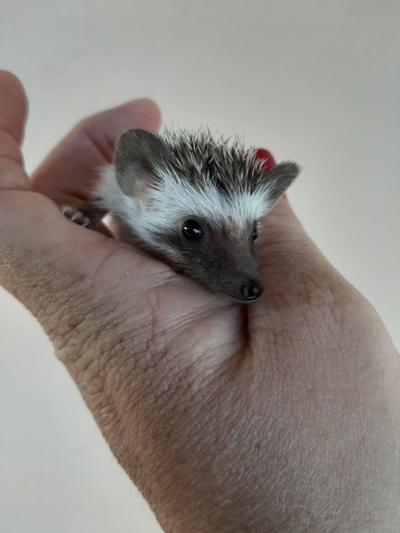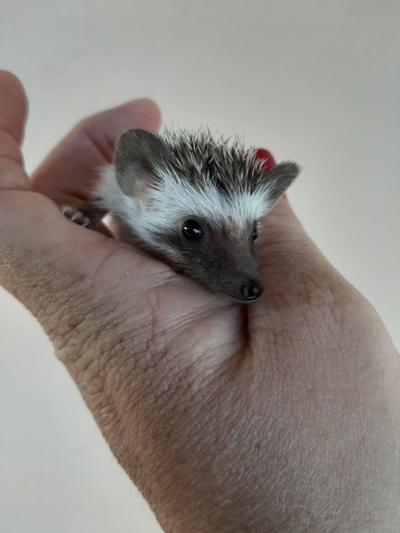 Your donation helps us buy Hedgehog food for one of our 3 little rescue hedgies!

Deworm 1 Rescued Animal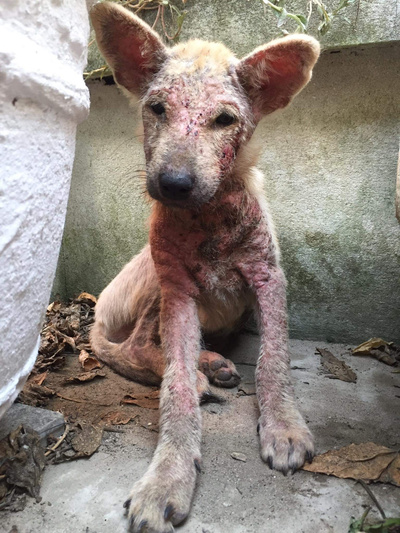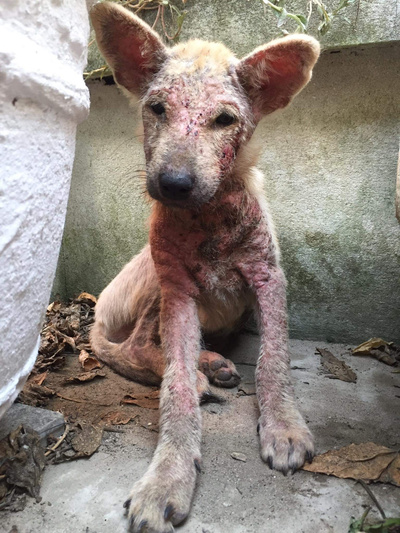 This tier means you will provide life-saving deworming medication & flea/tick prevention to 1 dog or cat.

Many animals languish on the street with intestinal worms or external parasites that give them preventable diseases. These diseases can cause their health to slowly deteriorate, and make them susceptible to other illnesses, like mange. This is 100% preventable with YOUR help.
About Vietnam Animal Aid and Rescue
Catherine Besch - Founder and Director
A lifelong animal lover and animal advocate, Cat left the US in 2007 as she gave up her life riding horses and managing stables in Virginia. Since graduating from American University in Washington, DC with a Bachelor's degree in International Politics, Cat has lived in several countries around the world working as an English teacher and traveling in Europe, Asia, and South America. She has lived in Vietnam since 2012. Since moving to Vietnam, Cat has been vegan since 2013 and encourages other animal rights advocates and organizations to end speciesism in the animal rights movement. She completed her Master's degree in Emergency and Disaster Management in 2016 with a focus on animals and community-driven adaptations to climate change-related disasters. She is an avid runner and since going vegan began endurance racing in marathons and even an Ironman triathlon in Vietnam.

How We Started
What started as a rescue shelter for dogs and cats in Hoi An in 2013, and quickly become much more. Our original two founders saw a great need for a rescue shelter in Hoi An where animals often receive poor care from owners or are stolen and sold for the dog and cat meat trade. They began fundraising, gathered supporters, and started to take in animals. When they first started working, they were immediately overwhelmed with rescues of kittens found at markets and dogs suffering from cruelty and neglect. It wasn't long before they realized that the local vets were not able to care for the animals properly due to poor education in veterinary schools, a lack of training in simple surgical procedures like sterilization, and poor access to quality drugs and tools. They needed to expand into building up the capacity of the Vietnamese veterinary community to come to better diagnoses and treatment plans and to perform clean, safe procedures. At the same time, they saw that the need for better care was for much more than just cats and dogs and they began to rescue chickens, ducks, and even a couple of pigs.
The organization split between the founders and Cat continued to carry on work on non-speciesist animal rights advocacy and the animal and farm sanctuary.

We started the only nonprofit vet clinic in Vietnamese history with a mass sterilization program, mobile clinic, and local vet training, but sadly it had to close in June 2017 due to lack of funding and staff. Now we lack a lot of high-level veterinary care and equipment in central Vietnam to properly care for our rescued residents and future intake.

As the first vegan animal rights organization in Vietnam, we face a lot of pressure to stop the vegan message in order to get more donations that will help the organization be more sustainable financially. However, leaving our morals at the door and spreading a message that you can love and eat animals at the same time, like MOST rescues do globally, is detrimental to the international animal rights movement as a whole. We work hard to ensure that a non-speciesist message is the only way forward for all rescues, but as a result, our donations have taken a huge hit and the ability to continue our programs requires consistent monthly funds.

Where We Are Now
Vietnam Animal Aid and Rescue are currently working towards a sustainable income for our 35 onsite rescues, including cats, dogs, pigs, hedgehogs, and chickens. We are Vietnam's only non-speciesist, high-welfare rescue shelter, and farm sanctuary. Our rescue shelter is entirely vegan with the exception of dog and cat food.

We are continuing our fight to bring back quality veterinary care to central Vietnam by opening a new international standard, mixed practice veterinary clinic running mass sterilization programs. Rescue organizations are left with handling an overwhelming number of rescue cases and being stuck in constant financial struggles to take care of the growing number of rescues for which there are no homes. We will also keep our focus on vegan education which will end animal suffering globally.

Patrons will be helping the only foreign-managed, vegan, animal rights organization in Vietnam that works to prevent animal suffering through mass sterilization and veterinary capacity building, rather than hoarding animals without vet care and talking only of the dog meat trade that ignores the plight of 98% of animals killed in Vietnam. We are a registered American 501(c)(3) nonprofit tax-exempt organization, so all donations to the organization from Americans will be tax-deductible.

We could not continue this work without you. From the animals and the VAAR team, thank you!

$1,329.57 of $4,500
per month
This will allow us to run the shelter in Hoi An and feed the 35 rescue animals we have on site until they can be matched with their forever homes . This will cover our monthly expenses to keep a roof over their heads and their tummys full - those babies sure do eat a lot!
1 of 2
By becoming a patron, you'll instantly unlock access to 41 exclusive posts
By becoming a patron, you'll instantly unlock access to 41 exclusive posts
Recent posts by Vietnam Animal Aid and Rescue
How it works
Get started in 2 minutes