VikConder
is creating art 🍊
Select a membership level
fresh 🍊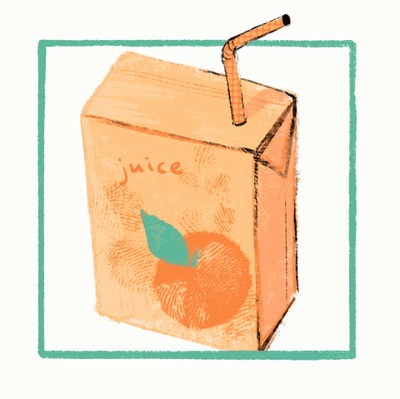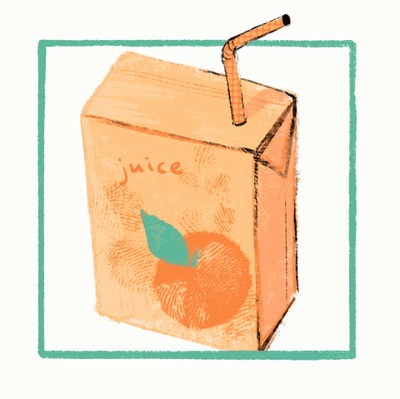 Thank you so much for your support! It really means a lot to me and I appreciate it with my whole heart! ;-; 🧡
By charging for this tier you will support me and my art and also get access to:
#Patrons only feed

that includes my blog and BTSs
exclusive sketches

Early access to some sketches and #WIPs
Monthly poll(s) of what to draw

+ you suggestions if you want to. It might be a drawing or just a sketch, digital on iPad, or traditional in my sketchbook.
Check out my
Goals
 (bellow the "About" section) to see what else you can get by becoming my amazing supporter! ♡
_______________
In Russian:
*с Патреоном работают PayPall, карты банков от плаежной системы Visa и Master Card

Спасибо большое за вашу поддержку! Для меня это многое значит, я очень-очень ценю это! ;-; 🧡


Подписавшись, вы не только поддержите меня и мое творчество, но и также получите: 
Лента только для патронов (#Patrons only feed)

которая вкл. мой блок и штуки "за кадром"
эксклюзивные скетчи

Ранний доспун к некоторым скетчам и випам (прогресс)
Ежемесячные опросы, того, что я нарисую вам

+ вы можете предлагать свое: если ходите. Это могут быть рисунки или просто скетчи, диджитал или в традишке в мое скетчбуке
Посмотрите "
Goals
" ("Цели", находятся под описанием страницы), чтобы увидеть, какие награды вы еще можете получить, становлясь моими потрясными патронами! 
♡
sweet 🍊🍊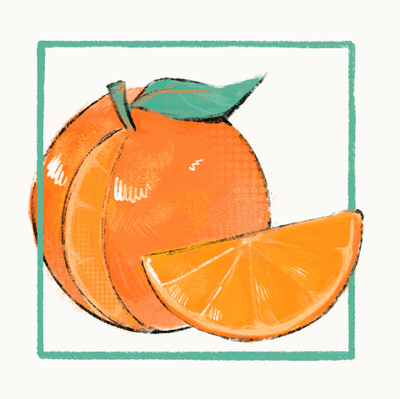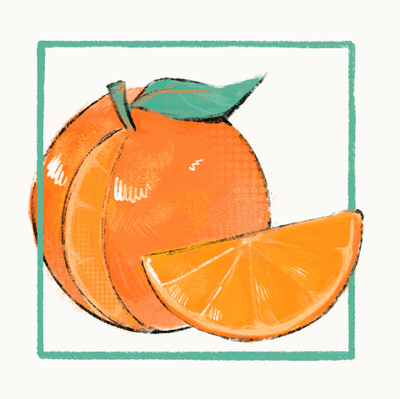 You will support me and my art and also get access to:
Previous tier rewards
Early access to my artworks

you will see them before everyone else!

Exclusive only for Patrons drawings and sketches (#Sketch Packs)

OCs and fanart + studies
and attached speedpaints (timelapses) for some of them.

Exclusive access to #Studies
I will draw your commission/s before others

you'll be first in the queue.
Next rewards that are available for current and 5 previous months from the moment I post them:
#Speedpaints (timelapses) or #step-by-steps of my illustration

long version video: 2-5 min, short version: ~30 sec
and what Procreate brushes I used for them. For original Procreate brushes you'll get their names, for my custom ones - only look of their texture/shape (they all are recorded on videos speedpaints.)

Good quality of those "speedpainted" illustrations

where you see their details and may use them as wallpapers!
2500x2500 pixels and larger, png.
Then, after those months, these rewards will be moved to the next tier "juicy 🍊🍊🍊🍊"!

_______________
In Russian:

Вы поддержите меня и мое твочество, а также получите доступ к:
Награды уровней ниже
Ранний доступ к моим рисункам

вы будите видеть их раньше всех остальных!

Эксклюзивные рисунки и скетчи только для патронов (#Sketch Packs)

Осы и фанарт + стадики
и прилагающие к ним спидпейнты

Эксклюзивный доступ к стадикам (#Studies)
Если вы взяли у меня заказ, я поставлю вас в очереди раньше всех остальных
Следующие награды буду доступны только в течение нынешнего и след. 5-ти месяцев с момента публикации:
Спидпейнты (процес рисования #Speedpaints) или пошаговые работы моих рисунков

длительность около 2-5 минут полной версии и 30 секунд короткой версии
и какие кисти программы Procreate я использовала для них - название кистей англ. версии программы для стандартных кистей, а для кастомных - только как они выглядят (все это в записях спидпейнтов)

Хорошее качество этих рисунков со спидпейнтами 

где вы сможете рзглядеть детали и использовать их как обои на своих устройствах!
около 2500х2500 пикселей и больше, формат png.
Затем, по истечению этих месяцев, данные награды будут перенесены на следующий уровень "juicy 🍊🍊🍊🍊"!

juicy 🍊🍊🍊
You support me and my art and also get access to:
Previous tier rewards.
All NSFW works (i post it on Patreon only)
All exclusive drawings and speedpaints/step-by-steps 😳

#Sketchbook Tours

monthly tours of what I have drawn in my sketchbooks!
+ early access of what will be posted soon.
_______________
In Russian:
Вы поддержите меня и мое творчество, а также получите доступ к:
Все 18+ награды (я выкладываю их только на патреоне)
Награды предыдущих уровней
Все эксклюзивные рисунки и спидпейнты
Скетчбук туры (#Sketchbook Tours)

ежемесячные туры того, что я нсриовала в своих скетчбуках!
+ ранний доступ к некоторым постам со скетчами
About VikConder
На русскам в графе "Tiers"(Уровни)!

🌻 Hi everyone and welcome to my Patreon page! 🌻
My name is Vik and I'm a freelance artist.

I'm spending my whole time creating digital art, drawing in sketchbooks, making comics and stories with my characters, as well as a fanart of my favorite fandoms, and
I'm happy to make you happy with them!
♡ I'm looking forward to making my webcomics. Creating even one illustration takes a lot of effort, and with your support, I will be able to focus on creating as much content as I can and make my art a full-time job! Patreon supporters will also help me to try out more artsy stuff in the future, such as opening a shop or making videos.
If you like what I do it would be amazing if you could support me here!
I appreciate your support so much!
Knowing that someone loves my work always motivates me to move forward and not give up!
🌻 Good news 🌻
Recently my rewards became available on my Patreon feed for all new patrons! Before if rewards were available only on a monthly bases and new patrons didn't see them. 
🌻 Rewards 🌻
🔸
Navigation to rewards!

You'll be able to get
🔸 Early access to my artworks
🔸 Exclusive drawings and NSFWs
🔸 Video speedpaints/step-by-steps
🔸 WIPs
🔸 Sketchbook access
🔸 And more! I wrote everything that you can get by becoming my patron on
Tiers
and
Goals
sections! :)
🌻 Your support will help me to 🌻
🔸 Create
🔸 Improve my equipment
🔸 Buy art supplies and pay subscriptions
🔸 Buy food and pay my rent
🔸 Take care of my health
🌻 How to become a patron 🌻
🍊 Create a Patreon account! It's free of course! (There's a section with your address in Patreon form, but I don't need your address because I don't send anything out, just to be clear. At least for now haha!)
🍊 Chose a tier and the way of payment (card or PayPal) you will be charged instantly. 
[Cards that work with Patreon.]

🍊 Done! You are awesome! 🌻 
Welcome to our orange garden!
 uwu
Now you can check out
posts I made
, that are sorted by tags! 🧡 Download Patreon app or check your e-mail (that you can turn off) to get
notifications
about new posts! I will be super happy to interact with you in the comment section on my posts! And my DMs are open! uwu
🔸 You will be charged on the 1st day of each month (by
Pacific Standard Time
) and this process lasts up to 4 days.
🔸 You can change (up-/down- grade) or cancel your membership
anytime
, or even pledge extra if you'd like to increase your membership payment but with staying in the same tier.
🔸 If you have questions, you can search for answers 
here
on the official Patreon page! Message me via Instagram if you still have any questions, but don't forget to mention that it's about Patreon!
Thank you so much for your support!
Your Vik 

♡
🔸 🔸 🔸
🌻 Other ways to support my art 🌻



Follow me on social media, comment/like/reblog/rt my art, buy my merch, take a commission, or buy me a
coffee
! ☕
instagram
🔸
twitter
🔸 
tick-tock
🔸
tumblr
🔸 
inprnt
🔸 
all links
By becoming a patron, you'll instantly unlock access to 100 exclusive posts
By becoming a patron, you'll instantly unlock access to 100 exclusive posts
Recent posts by VikConder
How it works
Get started in 2 minutes