Villins
is creating Music & Videos
Select a membership level
SUPER VILLIN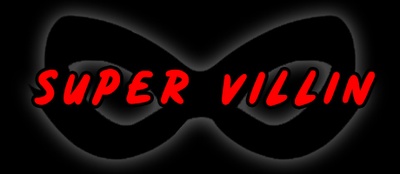 You're a Super Villin now, so get ready, because here you'll get:


• access to our music, videos, & photos before we release them anywhere else 3:) AND
• access to our exclusive patron-only posts & community ♥

DOWNLOAD TIER
• everything above + .mp3 downloads of our new releases sent directly to your email 
BEHIND THE SCENES TIER
now we're going to have a little fun ;)
in this tier, you'll get:
• everything above + exclusive behind the scenes videos of us writing & recording in the studio, backstage at performances, etc. these are videos that we typically wouldn't post anywhere else because we are VILLINS and we can't just GIVE our secrets away... ;)
About
Welcome Super Villins, and thank you for visiting our Patreon page :)

Chances are that if you found your way here you have already seen us live, but for those of just discovering Villins here is a little bit about us: 

Jesyka & Jesus are Villins. Villins are a two-piece genre-bending pop duo based in New York City featuring singer Jesyka and guitarist & producer Kareem "Jesus" Devlin (Kareem was given the nickname "Jesus" by Lady Gaga as the lead guitarist on her Monster Ball Tour). With a growing reputation for their sexy and intense glam rock live show, as well as for their anthemic and unpredictable songwriting, Villins are a mysterious musical powerhouse full of surprises...

We're here on Patreon because we dream of a world where we can make art without limitations. Those of you that have seen us live know that we are the most stoked when we are entertaining a crowd. We love diving into the tiniest details to create a more seamless and (hopefully) more awesome live show experience ;) We take pride in being resourceful building our creative world with mainly sweat and (hopefully) a bit of ingenuity. Now we're ready for more. We want to make a killer vinyl record, high production music videos to dive deeper into the world of Villins, and a bigger & better live show with more custom props, synced lights and fx and other things we're planning in our secret hideout to better entertain you.

To fully realize our creative vision... just think of all the things Villins can do. 😈🔥

By joining our Patreon Super Villin Super League you will be helping us to grow the Villins creative world while receiving exclusive early access to our latest creations as well as Patreon exclusive content on our stream. We are pretty particular about things we "put out there" and we like to think that our Patreon community can be a place where we can share more of ourselves, our process, and also a place where we can bounce ideas around with you. Patreon is a great way to support independent music artists as they create while also receiving a unique behind the scenes perspective along the way. Starting for as low as $1 per month as a member of our Patreon Super Villin Super League you will be riding shot gun with us, and we thank you!

Join us, won't you?

25 = It's Alive

When we reach 25 Patrons we'll have a true Super League of Supervillins hearing and seeing our latest creations before anyone else!
2 of 6
By becoming a patron, you'll instantly unlock access to 35 exclusive posts
By becoming a patron, you'll instantly unlock access to 35 exclusive posts