Vince Peterson
is creating a curated community for musicians
Select a membership level
Observer
As a VPMusic
Observer
, you get:
Access to our exclusive community of amazing musicians
Access to the complete post archive on Patreon
Your name listed on vincepeterson.com as a Patron
Apprentice
As a VPMusic
Apprentice
, you get...
Everything in the Observer Tier plus...
Private membership access to vincepeterson.com including resource pages, helpful exercises, lists, and demo videos
Access to a once-monthly Livestream hour with Q&A on Zoom
Text us on a dedicated number with questions and quick check-ins
An exclusively designed "Art is Work" T-Shirt
Grower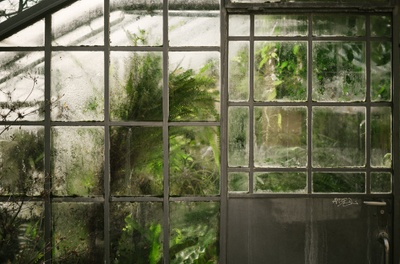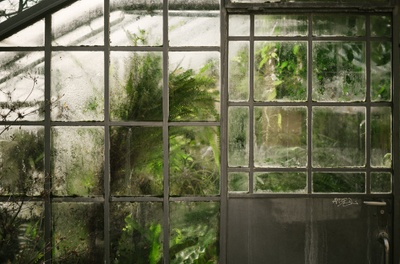 As a VPMusic
Grower
, you get...
Everything in the Apprentice and Observer tiers plus...
VIP seating at Vince Peterson performances and workshops
One direct video session with Vince (approx. 50 minutes) per month
About Vince Peterson
Hi, I'm Vince!

I've dedicated my life to helping serious musicians at the top of their game become their best musical and professional selves. My Patreon page serves a community of musicians who are committed to self-improvement. The coaching, resources, connections, and inspiration that I have collected and passed along in my career of over 20 years in New York and San Francisco have helped to transform the lives of many musicians of different backgrounds and interests. I'd love to help you too! Let's focus your energy, hone your raw musicianship skills, ditch the baggage from music school, and craft a plan for your success!

Patrons who will find Vince Peterson's work transformative:
Any active musician who considers their own commitment to music "serious"
Composers and arrangers, especially of vocal music
Songwriters in the Popular and Musical Theater areas
Music entrepreneurs and game-changers who are looking to push the envelope
Performers of music looking to up their game with pure musicianship technique
Musicians who are doing work to heal industry and school-related wounds
Avid music conversationalists looking to deepen and diversify their knowledge
Music teachers of any level looking for creative ways to enrich their classrooms
Students preparing for AP Music Theory exams or who need general tutoring in Music Theory
Patron Testimonials:
I've been taking composition lessons with Vince for about a year now. Vince has leveled me up in musicianship and helped me build better judgment in compositional form, thematic development, and focus. He's always encouraged me about my strengths and has been empathetic about the places where I need to improve. He has collaborated with me on finding exercises that stretch me without breaking me, and that are both technically rigorous and artistically interesting. I'm having a great time taking lessons with Vince and would recommend him to anyone looking to develop their compositional skills

-Nick Weininger | San Francisco, CA

Lessons with Vince are everything you need AND things you didn't know you needed! It's ear training, vocal technique, keyboard harmony, life coaching, a place to explore your latest improv skills or get feedback on a recent composition, talk about your musical goals, collaborate, be challenged in some tricky counterpoint....I cannot recommend lessons with Vince enough. He is flexible, compassionate, the highest order of musician, and can challenge and delight anyone interested in engaging in music whether for the first time or decades into their practice. Sing, play, and study with Vince - you won't regret it and you'll have a teacher for life.
-Jocelyn Bonadio | Brooklyn, NY

Vince is truly remarkable in every facet of private lessons. He's patient, kind, and always has high expectations. He has an extensive toolbox which he pulls from, but is flexible to my needs as a singer, musician, and person. Vince has the high-quality musicianship and kind nature that make him an extraordinary private lesson teacher and I couldn't recommend him more than I already do.
-Rebecca Crivello | Boston, MA

Vince Peterson is the reason I am pursuing a life in music. Through his individualized, rigorous, and loving lessons, Vince has allowed me to connect more deeply with the music I study and with my own musical intuitions. His pedagogical approach is always specific to the student; he has an innate sense of how his students learn, knowing exactly how to challenge each person to improve. While treating each student with utmost love and respect, he does not accept anything less than their best work. Most of all, Vince believes that we must place our own egos aside to most faithfully serve the music.
-Ronnie Romano | Middlebury, VT

There are several things I appreciate about Vince's teaching style. One is that he does not follow a prescribed manner of teaching. He has the ability to take a student from whatever level they are at to their next level. Secondly, he offers the beginner a well-grounded exploration in counterpoint as a way of developing the ear. Third, he does not subscribe to any one style or school of composition; rather, he helps the student to find their 'voice.' I can whole-heartedly and enthusiastically recommend Vince Peterson!
-Edward Thompson | Westport, CT

In each ear training lesson, Vince prioritizes connecting with me as a full person rather than simply as a musician. He recognizes the humanity needed to create and share art and cultivates that first and foremost. When practicing musicianship skills, he is able to explain and guide with patience and ease. It is clear that he is a musician of the highest caliber and a teacher of the largest heart! Overall, Vince has been a critical part of my growth as a musician and as a person, and I would recommend him to anyone looking to develop their studies.
-Molly Rabuffo | Brooklyn, NY

Although I've only been working with Vince for a short while, he has already managed to challenge me in ways I didn't even know I needed - musically and personally. Vince custom tailors his teaching to the individual and he really cares about each of his students. I'm evolving and growing as a composer - and I owe that to Vince.
-Paul Doust | Queens, NY

Vince is incredibly warm and patient. Even though he has done the material hundreds of times, he presents it with the air of opening the door to a new world. Vince shares his fully-formed philosophy of music in a strikingly clear and structured way that helps me envision my path as a musician.
-Annie Beliveau | Queens, NY

For even more information, please visit: vincepeterson.com




I will hire a professional video editor to assist in making exclusive video content faster and more frequently for my patrons.
1 of 1
By becoming a patron, you'll instantly unlock access to 105 exclusive posts
By becoming a patron, you'll instantly unlock access to 105 exclusive posts
Recent posts by Vince Peterson
How it works
Get started in 2 minutes