Megan Jenifer-Harris
is creating suzuki violin instruction videos with her young son.
Select a membership level
General Support
I commonly refer to Keegan as my "tiny employee." Although he technically is not, I am teaching him the value of sharing gifts simply because it's a kind and generous thing to do.

I am simultaneously teaching him the value of making a consorted effort to produce something and in turn be compensated in the form of currency.

Through our daily practice, now which can often times include video recording, we are creating solid habits, teaching valuable life skills and creating fond memories.

He "earns" certain toys and treats that we provide for him.

I decided to create this "just because" general support tier just for him in case any of his internet aunties and uncles would like to reward him for his willingness to co-create this resource platform with me.

By pledging your support of $1.50 per month, you'll receive regular updates and cameos by Keegan to acknowledge you and what your support means to him.

Weekly Violin Basics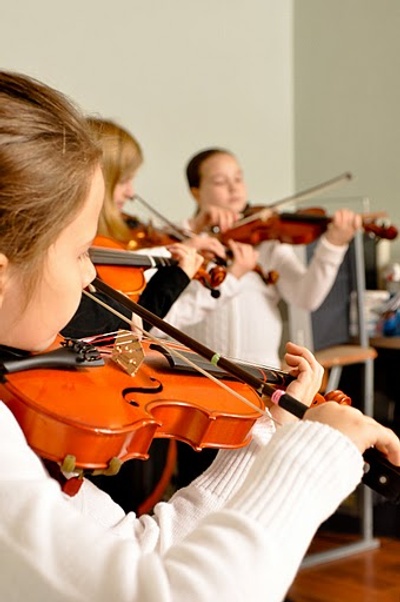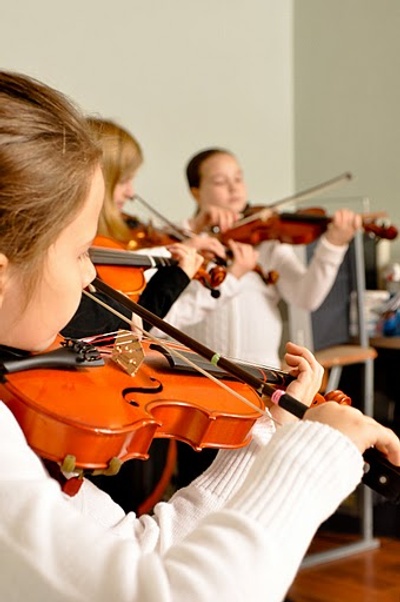 At this level, you'll have access to weekly pre-recorded instructional videos with just me.
I present and demonstrate fundamental concepts for the young beginner in small, basic and simple to implement concepts.
What makes violin challenging is translating the visual into tactile, sensory experiences, which is not intuitive. I specialize in simplifying key components of violin playing, which if not learned correctly at the beginning stages, can cause issues later in the learning process.  
I help set the beginner up with a strong foundation for success.
Violin Lessons In Motion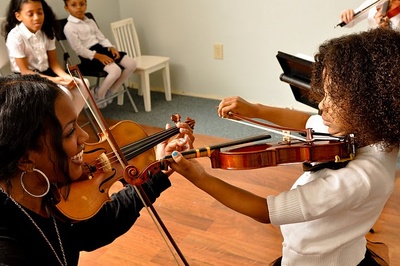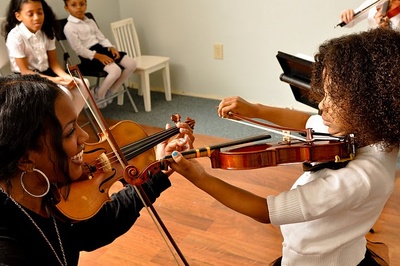 In addition to the first tier benefit of weekly access to the fundamental foundational videos, this tier gives you even MORE access.
Lessons in Motion gives you a behind the scenes look at what it's like to teach and practice with your child or student on a regular basis.
The videos will show me demonstrating concepts and best-practices with my young son. You will see and witness the language I use to redirect his focus, and skills I use to keep him on track without breaking his spirit.
You will learn how to keep lessons and practice engaging so your child or student remains consistent with their commitment to practice regularly.
These videos are stored for future reference, so even as he ages, you will have archives from when he was very young. 
About Megan Jenifer-Harris
Thank you for deciding to peek into the life of a mom teaching her young son how to play the violin.

As a Suzuki violin teacher for almost two decades, I've seen first hand what it takes to develop a love-filled musician from a very young age.

Many people are bewildered at the fact that children as young as three years old can learn how to play and are unaware that such instruction is available for that age group.

Because young children have an innate desire to explore, experiment and learn best through play, something as technically challenging and painfully repetitious (at times) can seem to bore a little one.

One assumes they must be still, focus, pay attention and of course, practice to show progress. While that is true, it is the skill of the suzuki teacher to work with and nurture in each child their individually playful and creative spirit.

This is also done in tandem with the parents as they they too, learn how to co-teach through imaginative play and thus foster a nurturing practice relationship at home.

How You Can Benefit:

My Patreon profile was created to support families who want to expose their young child early to formal music education but may not know where to start or what all is involved.

My profile gives the homeschooling family another resource for music instruction and assistance with setting a foundation for the love of music and self-awareness. 

My profile supports easing transition in military families by providing online access to a consistent teacher and classmate who wants to help the student maintain familiarity.

In essence, my unpolished, sometimes messy and mistake-filled Patreon profile shows mothers, fathers and caregivers alike that parenting indeed has its challenges and joys... that music... specifically Suzuki music instruction... can impart important life-skills, positively enhance the parent-child relationship and most importantly, help create lifelong loving memories.


Become a patron to
Unlock 33 exclusive posts
Connect via private message
Recent posts by Megan Jenifer-Harris
How it works
Get started in 2 minutes