Virginia Free Farm @ Spotted Pig Holler
Virginia Free Farm @ Spotted Pig Holler
Virginia Free Farm | Cultivating Food Security & Sovreignty
Select a membership level
Pig Treats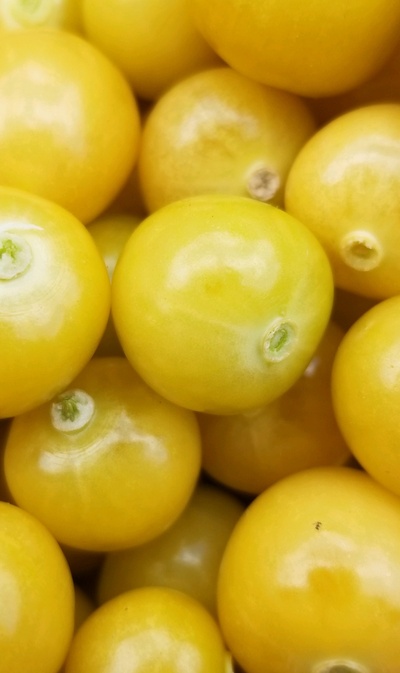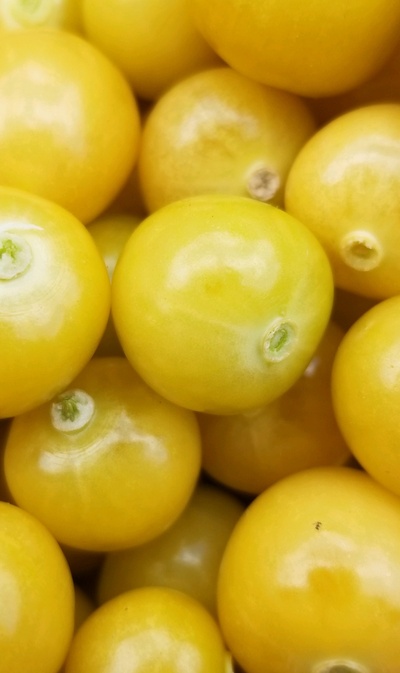 Just a small Monthly donation to help sustain the Free Farm. With COVID pummeling the economy, many of our community members need help now more than ever.  
Thank You Message of Gratitude from the Staff
Seed of the Month Seed Library Sponsor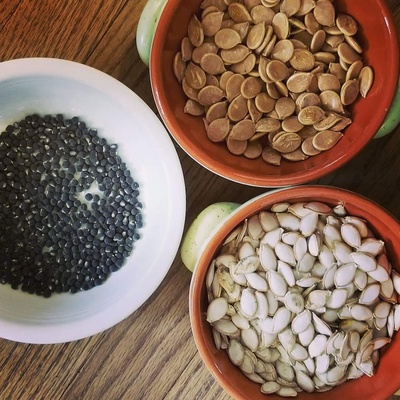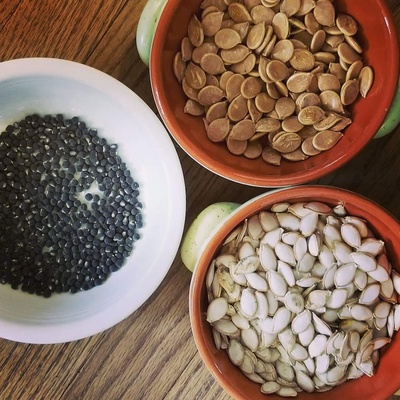 Help Support our seed library & receive a different seed grown on the farm each month to add to your collection. 
Monthly Seed Pack & Literature
Friend of the Free Farm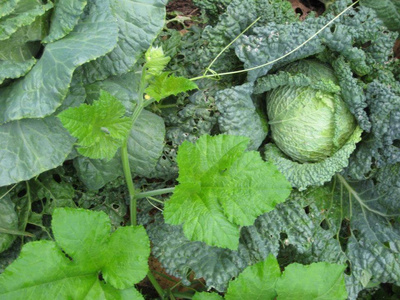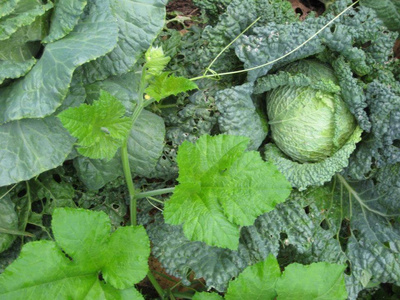 Enjoy some Virginia Free Farm swag & know that you are supporting equitable food access & giving small farms throughout the region an extra safety net by ensuring everything is used.
About Virginia Free Farm @ Spotted Pig Holler
Virginia Free Farm | Cultivating Food Security for at Risk Virginians Through Economic Enhancement for Small Farmers
We work to promote food sovereignty & social equity through systems designed to reward holistic and sustainable practices by small farmers.
Our Mission is to provide FREE nutrient dense, responsibly produced healthy food to our neighbors in need. Our growing methods take the lead from mother nature & we honor the indigenous methods of controlled burn, natural animal soil disruption, & companion planting in order to most responsibly care for ecosystem we are a part of. We believe each one of us should be a steward of the earth & our fellow man acting deliberately to live with veracity, beneficence, and fidelity.
As a small, all volunteer NGO with access to farmland we are currently providing free, high quality food to those in need. What we are working on implementing for 2020 and beyond is integrating and collectively connecting farms that take a holistic approach to stewardship & husbandry with a way to ensure that any food unsold at the end of the week does not result in economic losses for the farmer. We will leverage the enormous network of active farms in the state and use donor contributions to compensate farmers for unsold farm goods. Some of these small farming operations have returned to a more responsible form of land stewardship that shuns the big ag chemical farming that is currently turning our planet into a wasteland poisoning the land (and sometimes people). These goods will be distributed to those in need through a scaleable version of the current delivery system and community partners we currently use to get food to clients in need.
It would create an economic impact on the local community as those dollars would stay in the community in the pockets of the farmers & hopefully be spent there.
It would create a positive impact on the environment encouraging the farmers that are responsibly farming to keep up the good work, keep growing, keep learning.
It would provide access to GOOD QUALITY food to those who might not normally choose that because of cost or lack of access.
It will improve the community & local economy by improving the health of the people consuming these nutritious foods resulting in less medical problems, less missed days at work, better economic outlook for their lives & those of their children.
It would make the prospect of going into the business of farming considerably less scary & risky.
It would end food waste, profit loss, and hunger from lack of access.
It will encourage holistic farming, and integration of hydroponics & aquaculture.
We will be focusing on the next generation in food systems that puts the emphasis on producers and consumers rather than corporations. The importance of economic sustainability must be tantamount to the necessity of environmental and social improvement. With a transparent dynamic food system we can be a potentiality powerful change agent.
To be clear, we do not have food shortage problems. We have social justice, and equitable distribution of food problems coupled with wanton disregard for the sacred soil beneath our feet.
In 30 years we can provide a realistic logistical means through NGO players already active in the community, and community members themselves to deliver farm products to those who need it, and make sure regenerative farmers are compensated commensurate with the time and effort input to their products. It could fundamentally change the economy of the State of Virginia. The quality of life improvement alone for those in need would impact the state's health and educational systems in ways that would have incredible positive effects on surrounding communities in countless ways for generations to come.
Mood and behavior changes are common in both adults and children with poor diets. Depression, irritability, and thinking impairment, caused by these circumstances can be debilitating. Physical manifestations of the problems in access to adequate nutrition and healthful foods are tantamount to the mental issues it also causes. The lack of access, and lack of capital causes poor food decisions to be made, many times out of anxiety or desperation and subsequently it's obesity rate is 30.1%. We see no reason given the current circumstances, and what is available to us as a society, but not being properly used or distributed for any of this to have to persist.
In the future we can effectively end hunger in our state & at the same time radically encourage and transform our environment through regenerative farming. Our hope is that with wide acceptance of our vision we can change the trajectory of the lives of those suffering & their children, and begin to return to the pastoral vision of the holistic family farmer.
Our vision for a better future food system involves solving both the issue of food insecurity for disenfranchised communities, & financial insolvency plaguing many small farms. We will feed those in need, and provide an economic safety net for the farming families that are restoring the Rockwellian image of regenerative agriculture to our landscape.
We want to address BOTH the adequacy of the food supply, AND the means of community co-created change involving food acquisition, equitable distribution, & production. Other activists, and NGOs have led efforts in one direction or the other without tying both together. The symbiosis of the elements in the long term goal of our vision system is key. Supporting verdant & responsible farming, and encouraging growing food in small unused personal & community spaces will act in concert w/ our education program, & seed bank to empower our community to make some for these positive changes for themselves. This is an essential for 2050.
Our vision for 2050 is one that understands that there is an essential inter-connectedness between economy, diet, tech,culture, & environment. It is OUR responsibility to move the bar forward in order to create a better world for those to come, & one that is better suited to meet our needs in a practical way without doing further damage to our most precious commodity, the Earth. We are strategically poised to be able to effect great preservation of culture & at the same time benefit the land & diets of those in our community by celebrating the deep collective history we have as Virginians & the richness of the individuals from all over the globe that weave together to intricately form the bright fabric of our unique multi-cultural society. Food is a major actor in transmission of cultural traditions & history. It tells a story, & by preserving it, we can use the way people think about food & culture to sing those stories to future generations. By creating new ways & reviving old ways we relate to food we will impact thinking about food & culture through education. Education about each others culture leads to greater understanding & respect. A community informed about diet & the environment can lead to greater innovation in technology, & can influence greater policy changes. All are interlocking & related.
When this is addressed, the population is appropriately feed, & the land cared, for the symbiotic human-environment circle is complete. This would have a huge impact on all aspects of life from arts to economics. Removing the threats to health & environment & healing both our community's soul, and the land will allow people who otherwise many not have had time, education, or resources to do so, to be more inspired, creative & innovative. We can impact the pace of innovation by making sure the most basic of needs are met in a better way, & at the same time nurturing their sense of identity. This will lead to a better self actualization by 2050 for the general population & a better future we can only imagine.

Here's what we want to do

Let's tackle feeding the 9-13% of people going hungry at any given time. It's completely unnecessary given we throw away SO MUCH unsold food. We use the unsold products from small family farms, education, and seed banks to do it. We will compensate sustainable farms for products which will be a safety net for them, & empower those who are willing & able to garden for themselves with free seeds and information. Utilizing spare green space in this way will provide the therapeutic benefits of gardening to food insecure neighborhoods, & encourage food sovereignty. Being able to provide for one's self is Incredibly empowering & will encourage connections like learning about one's own traditions & cultures through food & sharing it with others.
Economic Impact on Poverty
We have built relationships with local food pantries, NGOs that serve target demographics (homeless, single mothers,battered women) those that prepare community meals in public parks for the hungry, Meals on Wheels, etc, and have successfully created a network of pick up locations & delivery drivers & scaleable. By bringing in more farms we will be able to reach a wider audience & benefit the farms @ the same time thereby encouraging responsible agriculture. Many times our clients have a set of circumstances which temporarily leave them in precarious situations. Some fail to qualify for SNAP by only a few dollars and are left having to choose between gas to get to work & food or medications. They may have no transportation to get to the food bank & for one reason or another don't have the emotional or mental capacity to reach out to social services for help. Some are intimidated by the process, some are homeless. We are able to fill the gap with quality food that supports the diverse family farms.
Changing how those with food insecurity think about & relate to healthy food, the lack thereof, or what is available to them can have profound effects on the areas health. This will intrinsically also change the economic outlook for these communities, & have a butterfly effect on the wider region. Food that was formerly a kind of conspicuous consumption commodity reserved for the wealthy & upper middle class enjoying leisurely weekends at the farmer's market will be purchased en mass from local farms with donations we receive through charitable giving from corporations and community members. Food insecure households often times rely on food pantries that don't always have the most healthful items made available to them such as week old cupcakes or butter drenched garlic bread from large retailers. I by no means want it to go to waste but I think that by making a source of excellent quality food we can reaffirm their dignity by asserting that they too are worthy of quality food. Sometimes the worst part of poverty is the shame that goes with it. When you give the best you have to someone in this situation it can convey to them something so much deeper. It can reinforce their worth and change their whole mindset.
Pastoral Economics

We with local government committees to inform our local farmers about preserving farmland & development rights & helping them overall blend technology w/ responsible stewardship. We work to help network the farms which are the keystone of the operation to garner more access & higher visibility to the public and boost their retail sales.
To improve these situations will include integrating more broadband access to those affected (both farmers and those who need good quality food). The area is incredibly diverse in demographics & is also diverse in who has access to technology & information to help start to formulate plans to solve these problems. Currently in Virginia much of the state is without even basic internet service. The dearth of tech infrastructure happens to be the area in with the most fertile arable land in Virginia. There are high priced solutions to this not everyone can afford. This complicates access both for impoverished, AND the farmers who live in these areas attempting to cultivate pockets of regenerative land management in areas where previously cash crops were king. It is a massive disadvantage to both the people impacted by this and the state's economy as a whole. Currently the infrastructure is not in place to support development of this, & local governments are struggling with how best to remedy the situation in concert with utility cooperatives, & private businesses. If we can change this in the coming years we can make great strides in changing the lives of those affected by food insecurity, subsequent generations as well as farmers, and aspiring farmers.
This is especially important given the current situation that has diminished exports to China. Many family farms who previously relied on export are being bankrupt by the fallout from policies that have been enacted. The death of "the yeoman farmer" is upon us. Bailouts, do not reach the farmer in time to save them from becoming bankrupt. Historically the trend to larger and larger farms does not reverse itself. We must end the "agricultural apartheid" that puts all the power in huge vertically integrated conglomerates and restore the opportunities in agriculture that once existed for families in the United States. Industrialized ag is swooping in to consolidate bankrupt farms & in doing so pushing us farther from food sovereignty & towards environmental disaster. This is troubling because when you analyze smaller farm vs. larger farm output per acre is massively increased with the smaller farm. This economic verity is more so true in farms under 20 acres with diversification of products. W/ diversification also comes the restoration of the traditional farmer from what today is little more than a technician to a true artisan that really knows the land & works as an essential part of the ecosystem. Save the farms, Save the environment, Feed the people.
Instead of standing on the sidelines watching it implode we must find a way to dismantle it down & build a new system that does. If we can embrace the narrative of "clean energy" that allows us to obviate the inconvenience of "less energy" by trending towards renewable sources we certainly can trend towards clean agriculture because our survival is dependent upon it. Doing the work of implementing this has the potential to change many lives for the better.
To take it one step further we could include local restaurants & grocers that specialize in local farms products to curtail losses for them as well. This plan in motion will be a societal ablution for our malfeasance, & end hunger in our area & enable nonprofits that are in the trenches directly feeding people to focus more energy on delivery of services & less on perpetual tiresome fundraising. It would change the health & economic outlook for a huge percentage of people currently suffering and in turn benefit our society as a whole.
By becoming a patron, you'll instantly unlock access to 4 exclusive posts
By becoming a patron, you'll instantly unlock access to 4 exclusive posts
Recent posts by Virginia Free Farm @ Spotted Pig Holler