Durins Father
is creating Blog articles on Vision of the Palantir
Select a membership level
Polishers of the Palantir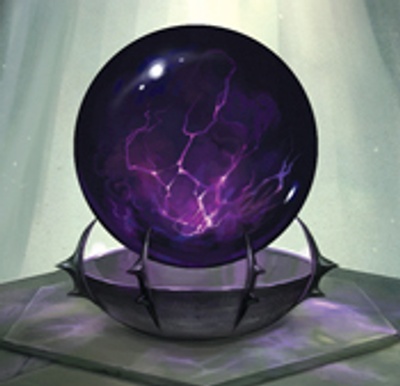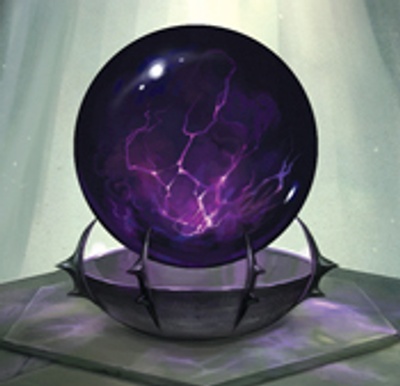 This tier is for those that want to support the page, but don't care about the extra's. People at this tier will get a shoutout in a special Patreon article, but that is the end of it.

If there is exclusive swag made because of the Patreon subscription then all polishers will receive a piece of swag if they have been a Patron for 2 months or longer. Patrons at this stage also gain access to the Patreon-exclusive folder for offline content.

Guardians of the Palantiri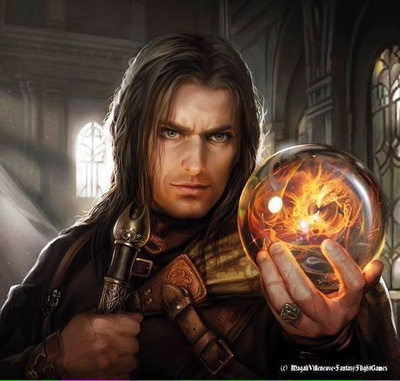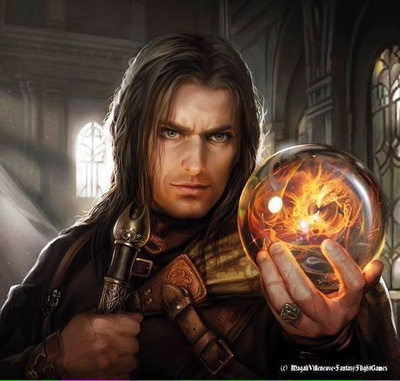 - Everything from the Polisher tier
- Access to the exclusive Vision of the Palantir Discord server
- Every 4 months you get to pick 1 scenario/trait/mechanic that I will have to cover, breaking from the regular progression style
- You get to pick which stone you want to be the master of, this will serve as an honorary title that you can use.
Titles available:
*Guardian of the Elostirion Stone (Tower Hills)
*Guardian of the Amon Sul Stone (Weathertop)
*Guardian of the Anor Stone (Minas Tirith/Anor)
*Guardian of the Ithil Stone (Minas Morgul/Ithil)
*Guardian of the Orthanc Stone (Isengard)
*Guardian of the Annuminas Stone
*Guardian of the Osgiliath Stone
- You will also receive exclusive swag if I can make it from the money left over by the end of the month from Patreon.
Includes Discord benefits
Masters of the Palantiri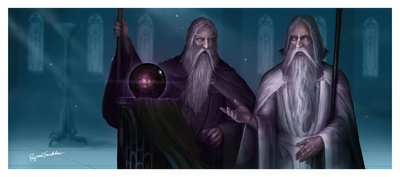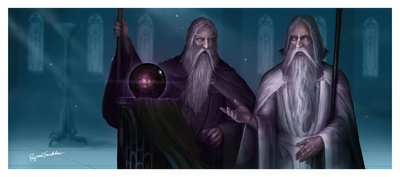 Having the Palantiri guarded is nice and all, but what's the point in having these stones if you can't use them? That is where the Master tier comes in. 


-This higher tier gets everything from the Guardian tier, but swaps the Guardian titles for the Master title. You get to pick from these:
 

- Masters also get the option to have me help with constructing decks. I have quite a lot of experience in the game, so I can help you out if you are looking for feedback and suggestions.


- But playing the game is even better, so Masters are also allowed to request games with me via OCTGN. While I am usually open to everyone, I will make a special case for those at this tier. I cannot guarantee victory though :P



Includes Discord benefits
About Durins Father
The Vision of the Palantir blog started as a small blog to give both new and experienced players in-depth analyses of the different scenario's of this wonderful game. However, in order to improve the blog and make it ad-free, I will be running into some costs that don't fit my student sized wallet. This is where I ask the awesome LOTR LCG community to pitch in just a little to allow me to keep my head above the water. I do not desire to make any profit out of this, but only enough to keep the website running. Any profits will be spent on additions to the blog and ways to improve the articles.

You can find the blog here: https://visionofthepalantir.com/

In the end, I understand that you might be a bit sceptic about donating to a website like mine, and I can't really imagine anyone paying. But if I can just get the costs of the website covered, that would be a testament to how awesome the community really is. I will look to get prices and exclusive loot out if this kicks off, so no money is wasted and you could get your own Palantir swag. The more people contribute to the blog, the nicer the swag will be and the more players get to enjoy it.
Thanks for your contribution to the great community and if you have any questions or suggestions, feel free to message me.


$289.69 of $1,000
per month
Yeah, that's never gonna happen. At this point, I can start publishing hard-cover editions of the scenario analyses and get gold-plated loot to everyone. It is nice to dream every once in a while, and there should always be a new goal in life for you to reach. Still, if we get this far, I will be able to support a physical place for me to play cards and receive players from across the world to play some games. It's a nice dream, so let's see how far we get!
5 of 5
Become a patron to
Connect via private message
Recent posts by Durins Father
How it works
Get started in 2 minutes