Airic & Vivid Reign
is creating Songs, Beats & Music Videos
Select a membership level
GOLD SOLDIERS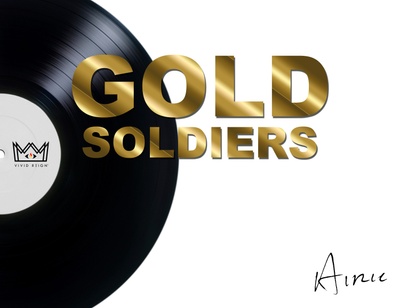 Includes: 

Listen to Exclusive Song Demos that I don't plan to release
Early links to new music before it's released + MP3 Downloads
Unlimited 10% discount on any merch item and event tickets
Access to exclusive members-only posts, community forum and private Discord chatroom that's closed to non-members
VIP badge on public chats in the Vivid Reign Discord Channels
*Must be an active member to redeem.
Includes Discord benefits
PLATINUM CAPOS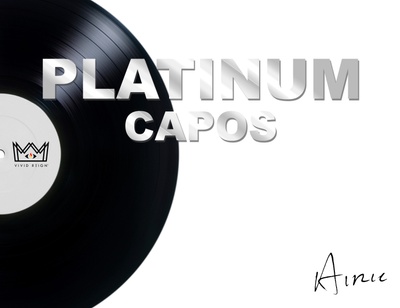 New Rewards: 

Access our private studio session where I'll randomly pick one member each month to create a custom song with me
Your name listed in end-of-video credits and in the video description on YouTube for all of my videos as a "monthly investor" shoutout
Signed photo
Also Includes
ALL the perks from the Gold tier!
*Must be an active member to redeem.
Includes Discord benefits
DIAMOND CHIEFS
Limited (365 remaining)
In this tier, 50% of your pledge will fund the cost of producing and promoting my next album so you're officially viewed as a company chief of my independent music label:
Vivid Reign Inc.
(boss sh*t! haha) – this industry is very costly without a major label, so
thank you
.
New
Rewards:
Get a yearly text, phone call, or video call (your choice) from me on your birthday!
Your name will be credited on my next album artwork design as a "Diamond Chief" with a hand-signed physical copy shipped to you

Also Includes
ALL the perks from the Gold & Platinum tiers!
*Must be an active member to redeem.
Includes Discord benefits
About
Yo! Que lo que familia...welcome. Light one, pour some'n and get cozy. If you're new to my music, here's a quick idea of what I'm about:

So, my mission as an artist is based on being able to use my platform to spread one very important message:
"#StayVivid"
...which is a lifestyle I live guided by remembering these laws:
Inner-peace is priceless.
Brotherly Love is lucrative.
Time is treasure. Don't waste it!
Don't mean to sound too deep there lol but I'll elaborate more on what this means as you follow me on my music journey. Stay viben, #StayVivid...very vivid.

My inspiration is fueled from legendary artists who's contributions to the world elevate their value to society like the local humanitarian work of Trae The Truth and Nipsey Hussle, etc. – so thanks for believing in the vision...and thank you for believing in me...

you are my major label.




Frequently Asked Questions:
- 
Here's my editorial biography that makes me sound more important than I really am lmao:
R&B Rapper, songwriter, producer and philanthropist – Airic isn't the typical dominican-raised Miami-bred artist. Born March 5th, 1990 from a diverse corner of South Miami, West Kendall, a dominantly hispanic middle-class suburb home to peers like Pouya and Stitches; the "I Owe Me" vocalist isn't what you'd expect from the number one party city of the world. He's scored numerous placements on TV & Film features as a songwriter selling music for licensing through publishers like Warner Chappell, BMG and more with the help of seasoned producer Gabriel "Don Candiani". After quiet success behind the scenes in the music licensing world, he began focusing more on his forefront career. With melodically mellow laid-back flows on bass-heavy trap, R&B and boom-bap beats, the lyrical content is poetically passionate as he reminisces on past heartbreaks ("Don't Leave"), future aspirations ("Zone") and details his socially conscious perspective on the world ("Fame for Prezident"). His message: "Stay Viben & Stay Vivid" – airic™
Vivid Reign is an independent music label based in West Kendall (Miami) created by Airic:
"I chose the words Vivid and Reign as a phrase to remind you to visualize the feeling of what success means to you, then remain in that state of mind until it becomes your reality...stay vivid." – Airic
How do I support and join the Vivid Reign family?
By becoming a Patron Member here on this page. (*passes joint*)
What if I'm not comfortable paying a monthly amount?
No pressure, you can also support by either:

1.) Joining my annual subscription instead

2.) Buying merch from the website store

3.) Tipping me on Cashapp or using Cryptocurrencies (any amount):

CRW: 

CRWPR7Rn32NwWtJmjKwo7rhQiGpj3LcX4B1n
BTC: 12Ur4oD4w63J5bnahnJb18qUJmMpBey3xf
ETH: 0x30f0b413c372958a43e27c4c863792d180f388be
LTC: LZCRrqNGYh9zfy2p2KrC9CnH6edYbE19Q4

BAT: 0xA0a1E063D11481AB5f7f3AEd81943f42B0B7C5e2

4.) Help spread the word to your friends: join my textclub, follow my socials, stream my music and videos, etc. Word-of-mouth is the most effective promo!

5.) Or please consider making a donation to my favorite non-profit org and reposting your donation on social media to raise awareness: TheMotivationalEdge.org – check them out! The founder (Ian Welsch) is real cool and I admire what he does for the youth of Miami. He's Legendary in my book! – as a passionate philanthropist, I wish I can do more! I wish I had a bigger platform to truly make a difference in society. So by joining me in donating to this organization you'll be helping me realize this dream of making a positive difference somehow. *Sidenote: I'm not partnered with Motivational Edge, this is just something I want to do. Thnx.

How many songs and videos will you release a month?
I'm releasing at least 1 song (or chillhop/lofi beat) per month with a matching music video, motion graphic video or lyric video –

every song/beat is 100% produced, written, recorded, mixed & mastered by me, and every video is directed and edited by me

.

..(fueled by Seamoss smoothies and Coladas sin azúcar lol)
Where can I buy your apparel/merch?
Visit the online store here:
SHOP
Can I stop donating in the future?
Yep, you can cancel or adjust your pledge amount for any reason at any time.


What if I want to support more than the highest tier?
Niiiiice...if you wana do that, you can write in whatever amount you're happy with during the check out process. And um...sh*t 😳 Thanks!


Do I have to pay in US Dollars? 
Nah, everything is shown in US dollars on the website, but you can use any currency and it will be automatically converted. Hopefully Patreon will support cryptocurrencies soon...
Was this info helpful? Still have questions?
Text "Patreon" to: (305) 705-5533 – and I'll help you out.

Thanks for your support...


QUICK LINKS: 
Join us today to become one of the first original VR family members! Once the goal percentage reaches 100%, we're going to make a song live on a private stream together as a group collaboration and I'll include the recorded screen footage of our stream in the music video – dope right?... #StayVivid
1 of 1
Become a patron to
Connect via private message
Recent posts by Airic & Vivid Reign
How it works
Get started in 2 minutes