VOICES 21C
is creating Choral Music, Social Justice Work
Select a membership level
V21Comrades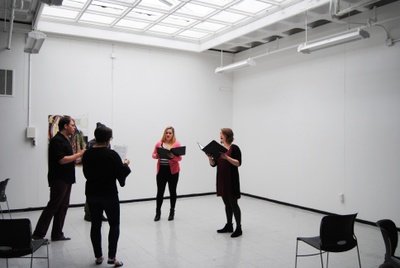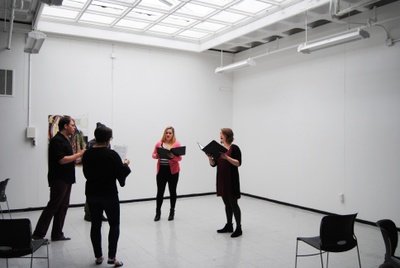 You're supporting us and that is amazing. Thank you. You'll get patron-only content and access to the patron-only feed!
V21Call-Out!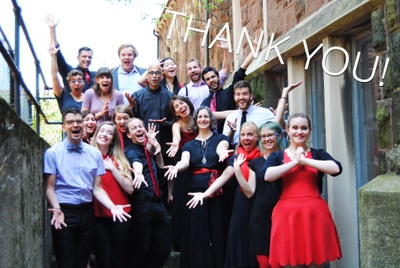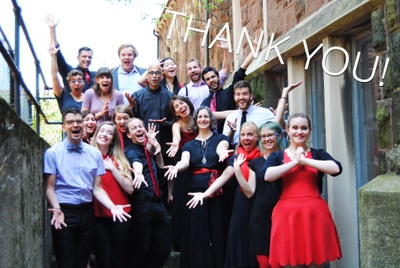 You're helping VOICES 21C get even closer to our goals as a social justice choir. THANK YOU. 
This tier gets your name on our list of donors in all our concert programs
You also get the V21Comrade tier goodness, access to patron-only content and the patron-only feed.
V21Collaborator
This tier is for all the conductors, performers, and educators in the room. 
Patrons in this tier will receive monthly content centered around our unique approach to choral music education!
Rehearsal footage of our physical and vocal warm-ups for you to try out in your own ensembles!
Rehearsal Workshop Activities for repertoire, which you can tailor to your own rehearsal lesson plans and choral/instrumental repertoire.
V21Collaborator-only videos and posts on us exploring narrative, movement, social justice themes, and more.
Score-sharing of modern repertoire (with composer permission!), and repertoire ideas
Access to our Patron-Only feed, which means the ability to easily ask us questions about our process, opinions, and whatever else you'd like!
About VOICES 21C
We are VOICES 21C - and we use choral music as a vehicle for social change.
In a time when American ideals are epitomized by nationalism and aggression, VOICES 21C aligns itself with the great American voices of compassion, love, and non-violence.
We're a Boston-based chamber choir who travels around the
world,
seeking to combine high technical proficiency with creativity and compassion. The choir creates personal meaning in performance by connecting their musical messages to social justice issues in the USA and abroad, representing the voices of the silenced, the forgotten, and the marginalized. VOICES is a welcoming space for LGBTQ+, committed to contemporary composers, and improvisational, interdisciplinary modes of performance through their co-creating, egalitarian consensus model.
We move on stage. We offer spoken word, and create as much context as we can. We improvise transitions between pieces in our program, and the music from each program is stitched into a narrative on a relevant set of social justice issues. 2017's program was called 
"Here I Am"
which we brought to Israel and Palestine, full of pieces regarding human identity and human action. 2018 was called
"Somehow This Madness Must Cease"
which we took to Cuernavaca and Mexico City. The program addressed the "madness" of silence, prejudice, and inaction, inspired by Dr. Martin Luther King's speech- "Beyond Vietnam: A Time to Break Silence."
2019's program is called "Half The Sky," and we are so proud of this year's program. Abridged from the quote, "women hold up half the sky," this one is ALL about the feminine voice; the struggles, resilience, and power of the feminine spirit. The program is full of female composers who have set text by women, who have written on the subject of women's struggle and resilience.
Patreon serves as an on-going platform that takes the stress out of fundraising as a non-profit organization. All our members working on a
100% volunteer basis
. Your donations help get our choir abroad for international performances, support our annual operating costs, AND- these donations are tax-deductible, since we are a 501c3 non-profit!
So here, we can create all sorts of fun and exciting media, share it in
one place-
and take you along on this wild journey, called making a difference through music.
By becoming a patron, you'll instantly unlock access to 13 exclusive posts
By becoming a patron, you'll instantly unlock access to 13 exclusive posts
Recent posts by VOICES 21C
How it works
Get started in 2 minutes