Voyages of Totika
is creating Sailing videos featuring Adventure, Fun, & Ocean Awareness
Select a membership level
Ripple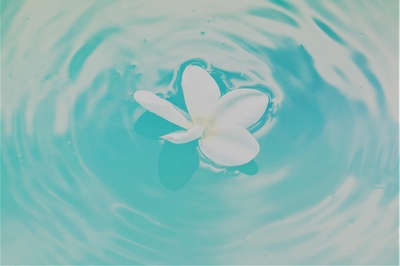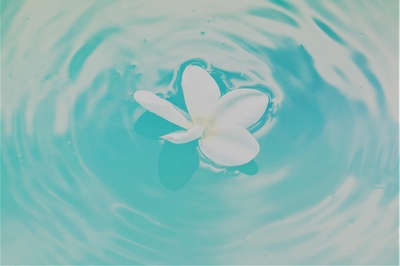 They say it doesn't take a large act to make a big difference! Many small acts add up to make a big difference, with far eaching effects - we like to call them ripples! 

Your small contribution here will help make BIG changes as we sail to distant shores! 

Videos of our voyages will bring adventure and excitement, outline our conservation efforts as we clean coastlines and reefs, as well as our efforts to establish a program in each port that will continue after we sail off to a new port. 

We're hoping to initiate a global movement to help the oceans, and you'll have a front row seat! What do you say - do you want to make ripples with us?! 

As a thank you for your support we'd like to offer you a few perks!
Early access to our videos
Swell
What's better than sailing on a gentle ocean swell? Not much, I can assure you!

Bigger than a ripple, Swells reach all coastlines of the world! 

Your contribution as a Swell is sure to have a big impact on many shores! You're committed to seeing our mission succeed and for that, we're committed to you! 

As a Swell, you'll receive the benefits of a Ripple Maker, as well as some extras!  
A shout-out in the credits of our videos

Patron only Facebook page access
Rip Curl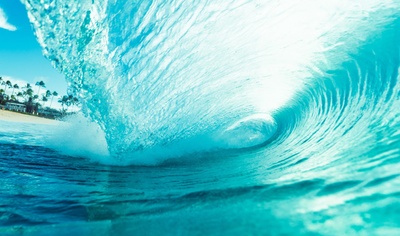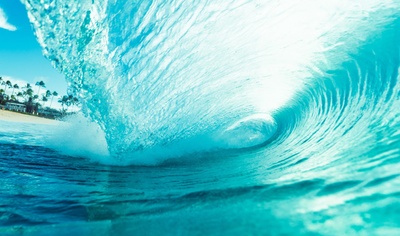 This is getting exciting! You must believe in us and our mission, and for that we are forever grateful! 

A Rip Curl is a breaking wave, often preferred by surfers, and known for exhilarating wave riding experiences. Though, they aren't nearly as rewarding as being a Rip Curl supporter of our mission and videos! 

As a Rip Curl supporter, you'll receive everything in the previous tiers, plus a couple more! 
Voyages of Totika Sticker!

A shout-out in the credits of our videos

Patron only Facebook page access

Early access to our videos!

Access to scheduled Live Q&As - monthly (as internet permits)
About Voyages of Totika
We are the Watson family.

Yvonne and I met while sailing tall ships in Key West (pretty damn romantic, isn't it?). That was 18 years ago!

I guess it was inevitable that we would be raising a family. We did what we thought was the right thing for our family. We moved ashore. I started running power boats so I could make more money (did I mention I'm a captain?) and Yvonne took time off to raise the kids. 

Oh, the kids! We have 3 kids!

Zoe (16) is the oldest and was raised onboard the tall ships in Key West for her first year of life! Fast forward a few years and she's a level one sailing instructor with our local youth sailing club and can't get enough time on the water. Oh, did I mention that Zoe is graduating high school a year early and was just accepted into college for fall 2021?! She has been busting her butt to be done with high school so she can enjoy the adventures to come!

Next to come along was Emma. Oh, Emma (13). She had the opportunity to live on our first sailboat when she was very young. Unfortunately, she doesn't remember much of that. But now! Oh my goodness, Emma is a sailing Fein! She sails with the local sailing club and wants to talk about sailing all day, every day! Emma is also our weather girl. She checks the weather regularly and makes weather predictions frequently. Once, at the top of Ponce Lighthouse, Emma asked me if it was going to rain. It was a beautiful clear sky, sun was shinning bright. I told her I didn't think it was going to rain, and wondered why she had asked. It was raining before we got to the bottom of the lighthouse.

Last, but certainly not least, we have Lucas (9, almost 10). Lucas has been sailing for years. He's on a sailing break right now, but frequently mentions he regrets not sailing more. Lucas is also a gamer. He loves his video games and following other gamers. He's reluctant about moving onto a sailboat, but gets excited when we look at the globe and discuss the places we're going to visit!

Oh yeah, the boat!

Have I mentioned yet that we plan to sell everything and purchase a sailboat?

Yep, the ocean is calling! It's time to return to sea. But, being that we're the Watson's, we don't want to just go sailing - that would be too easy! We want to go sailing and give back to a cause that effects millions of people. You know, leave the world better than we found it - we're thinking rid the oceans of plastic pollution. That's kind of a big task, I know. Sometimes it seems a bit overwhelming, but we don't know how to fail! So, we are going all in and going to work our way around the world.

During our travels, we intend to create videos of life aboard, and our efforts to do better for this big blue planet we call home (this is where you come in). The good news is we want you to come along with us! Not everyone all at once now, the boat won't be THAT big! However we do want to invite you to sail with us and if that's not possible you can follow our adventures on YouTube, Facebook, and Instagram!

We would also love if you'd consider supporting our efforts here on Patreon!

In addition to just sailing, we are going to organize events to help clean up the shores and waters of the places we visit. Our intentions are to leave a legacy in every port we visit. Whether it be a device that continues to filter pollution from the water after we're gone, helping restore a coral reef by transplanting young coral from a coral nursery, or educating children about the hazards of ocean pollution and helping them establish a routine that will benefit the oceans for generations to come.

As if all this wasn't enough, we hope to be able to offer Totika to organizations that need a platform for research or conservation efforts.

But wait, there's more!

We would like to make video podcasts that would be available to a variety of youth organizations around the world and make ourselves available for live video meetings with youth groups where we can show them current projects and answer questions directly!

Whew! There's a lot going, and we want you to be a part of it! Please consider joining our journey and participating in our adventures - you're support will make a difference!

Fair winds and clean seas, 
Eric, Yvonne, Zoe, Emma, and Lucas
We have many goals - like selling everything and buying a sailboat that we can sail around the world in support of our mission! 

For this goal though, we're more focused on video production.

Once we reach 100 Patrons, we will be able to purchase another GoPro, as well as a mirrorless camera and lenses to improve the quality of our videos. Heck, we might throw in another drone, if it's in the budget!

In order to reach our other missions, we need better video production equipment - so you can have a more enjoyable viewing experience! 
1 of 2
By becoming a patron, you'll instantly unlock access to 2 exclusive posts
By becoming a patron, you'll instantly unlock access to 2 exclusive posts
Recent posts by Voyages of Totika
How it works
Get started in 2 minutes