Vudujin
is creating a wonderful world of cartoons
Select a membership level
Bum Tier
So you gave up one coffee a month,
whoop-dee-doo
, you lousy
bum
!!
(I am eternally grateful, this is just a bit)
RECEIVE a new custom wallpaper for your phone each month
EXCLUSIVE sneak previews to upcoming projects
I'LL tell you if your breath stinks



Clown Tier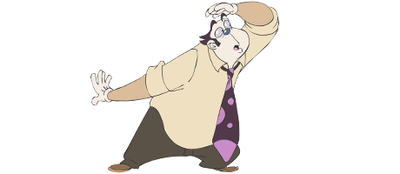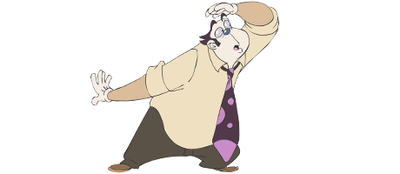 Alright, that's pretty nice of you...but your still a
clown
, a joke, see?
(Once again, thank you for your generous donations)

ACCESS to downloads of production content such as music, gifs, storyboards, etc.
EVERYTHING in the previous tier
I'LL tell you if you got a little schmutz on your face

Reptilian Tier
Now that you've infiltrated my inner circle with your
alien
powers you'll get...
ACCESS to unreleased content
MENTIONED by name in the credits
EVERYTHING in the previous tiers


About Vudujin
Hello!

Hi there, My name is Jacob. Some of you may know me as Vudujin from my days as a melee Luigi
player, and I'm here to tell you that I'm now making original cartoons for the world wide web. I've been an artist ever since I grew my first finger, and now I'm following my passions to become a broke animator. HOWEVER!! with the aid of this site and your generous donations I don't have to be broke.

Why would I ever give a Luigi player my hard earned money?

That's a great question!! You have a wonderfully pronounced philtrum, and you seem swell. Let's face it. Life can throw some real curve balls at you. We all need those moments where we can get away and laugh ourselves silly. I have a number of ideas for original animations that I'd like to share with everyone, and I love making people laugh. (See where I'm going with this?) With your donations you're essentially financing a space where you can do just that with the added bonus of knowing the guy who's filling that space with content. You'll be helping to build a community. Also I like eating and paying my bills.

OK, but what's all this "original content" stuff? You have like 3 cartoons, dude...

Wow another great question!! You'd be killer at Jeopardy! That's true, I've been animating content for 2 years now, and in that time I got 3 projects finished. Animation is a time consuming discipline which means I'm working on freelance alongside my personal work. With your help we can push the balance towards the original content, and I can optimize my upload goal.

Sounds interesting...what kind of content can we expect?

Here's a breakdown of what's coming up:

-Scumbo the Clown: an absurd sketch show following the misadventures of the titular clown (Episodes each 3-4 minutes)
-Saddles 'n' Stripes: a serialized show set in a universe where all the conspiracy lore is true (Episodes each 3-4 minutes)
-Snake and the Boss: dumb little animations about my time working as a cook at Perkins
(each 1-2 minutes)
-Short shorts and parodies: anything over a minute or two can be a big commitment, so I'll likely sprinkle in these 10-30 second videos in between projects just for the breather.

I have a lot of content I've been writing for the last several years in preparation for this time, so that will cut down on the production load.


And there you have it! We have a taste of what is soon to come. I hope you'll join me on this journey, and even if you can't support production financially at the moment you're welcome to cram in the clown car and enjoy the ride. (You have to sit in the trunk though)



At $400 a month this will cover my bills, and any money I make with freelance can go toward hiring animators, editors, and voice artists.

1 of 1
Become a patron to
Unlock 13 exclusive posts
Connect via private message
How it works
Get started in 2 minutes