Select a membership level
Good Gooms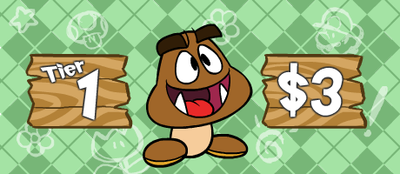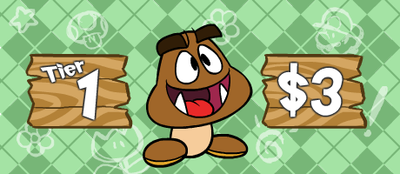 The
Good Gooms
tier perks include:
Discord Access
Behind the Scenes Content
Credited in Future Productions
Includes Discord benefits
Flowery Followers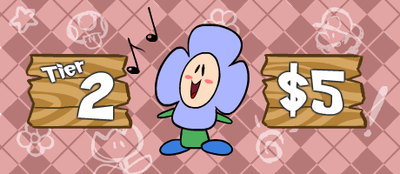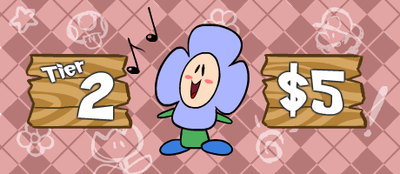 The
Flowery Followers
tier includes:
Discord Access
Behind the Scenes Content
Credited in Future Productions
Includes Discord benefits
Spirited Supporters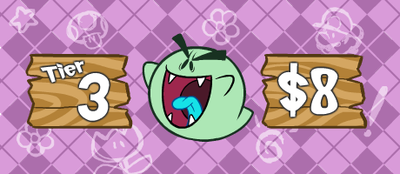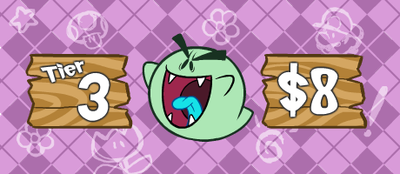 The
Spirited Supporters
will receive:
Discord Access
Behind the Scenes Content
Credited in Future Productions
Hidden Website Content
Includes Discord benefits
About Vudujin
About

Hi there, my name is Jacob (Vudujin). I'm an artist that has been doing freelance design and animation for last 4 years, and I wanted to put everything I've learned to task by working on some animation projects that uplift and enrich the people who watch them.  By becoming a patron you can help invest in that achievement and enrichment. My rewards for the tiers are all content and educational.  Each tier will allow you to see my workflow and production pipeline which could help any artist curious about how to organize a large project or any process along the way including: writing, outlining, story-boarding, character design, background design, editing, animation, composition, and sound design. The higher tiers respectively gain wider access to those materials.  From tier 3 and up you will get hidden links on my website where there will be a total organized visual log of each project.
E.Gadd's Garage

The first slated project that is currently in production is titled E.Gadd's Garage.  It's an episodic fan animation that follows Mario, Luigi, and E.Gadd trying to maintain a business selling inventions. It's going to be TV length making it clock in at 11-12 minutes per episode, and it will be an all ages comedy. I'm currently working through the 1st episode.  As of now the outline, storyboards, and character designs are finished. No financial support can be made directly to this project for legal reasons, so to help frame your expectations just know that regardless of how well the patreon does none of the money can be used to hire labor or go into any matter of its production. It's purely a transformative fan work.  None of its releases will see monetization. Primarily it functions for me and the patrons as a way to educate on the methods of producing a tv quality episode through independent means.  Funding can only be furthered through income outside of this patreon that has no direct relationship to this project.  Your support while I produce this project will be channeled into my other financial needs like, rent, equipment, program subscriptions, etc.
The Future

While I'm a huge fan of the Mario series, I have a collection of unique stories I would love to bring to life.  Many of these are already written some with more preparation than others.  One of these original series is Scumbo the Clown which follows the spiritual journey of a clown trying to find joy in a chaotic world.  This would be a semi-serialized but primarily episodic comedy. I've spent a lot of time pouring ideas into this series, however I understand that most audiences are more receptive to familiarity.  Once I'm finished with E.Gadd's garage, and I've gotten your trust as an audience as a good storyteller with familiar character I'd love to take you on another ride with something fresh. Another comedy series in the works is called Saddles n' Stripes. It follows the hi-jinx of a reptilian alien and his companion of a different species. In addition to these longer form animations I have short comedy animations centered around Scumbo the Clown as well as another character the ASMR Burlgar which is exactly what it sounds like.  This is a character that runs a youtube channel where he steals from people, films it, and attempts to massage your nervous system in the process.  Financial support can be directed at any of these original projects, and any patreon money saved during the production of E.Gadd's Garage will go toward their budgets.
Philosophy

I enjoy quality over quantity and timelessness over trends.  I see many artists, myself included, struggle with the urge and reward over making something quick and relevant over something labored, dense, and highly re-playable.  With your help I would like to change the landscape of animation and media being produced that goes against current incentives that put high output above all else.  The things we consume greatly effect who we are, and I'd like to be a force for good, thoughtful, and uplifting art.
At $400 a month I can reasonably supplement my income to begin saving it in a budget to afford hiring help to get these projects finished faster.

1 of 1
Become a patron to
Unlock 26 exclusive posts
Connect via private message
How it works
Get started in 2 minutes