Vykhod Sily/Выход Силы
is creating drum-n-bass podcast
Select a membership level
Welcome To My Community
Unlock exclusive content and join my community of patrons. Thank you!
Access to a feed of patron-only content;
Connect with other patrons;
Your name or a link to your page will be on the podcast website (you can opt out from that if you want).
Get Early Podcast Access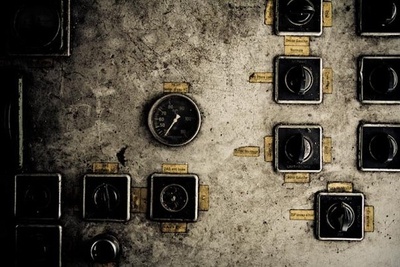 Get my latest podcasts before anyone else!
Early access to my latest podcast;
Your name on the website will be put above previous patrons;
Getting a tracklist ot once (if provided by guest + always from Rustee)
Plus all previous rewards.
Get Lossless Downloads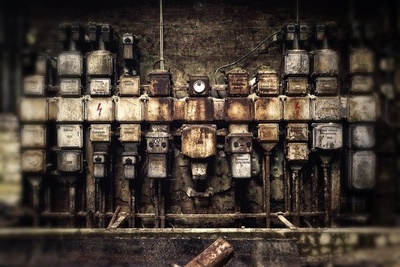 Get the highest-quality versions of my work.
High-quality downloads of my podcasts
Plus all previous rewards 
About
Hi! I'm Rustee representing
Vykhod Sily/Выход Силы
podcast. I started it back in 2013 to push 85/170 BPM things further heavily influenced by Autonomic movement and halftempo things related. There were
over 200 
episodes including both my own installments and guest mixes like Dyl, Mauoq, Nic TVG to name a few. Check out 
the full podcast guest list
. The podcast is being uploaded every Thursday
on a regular basis
across the social media platforms.
Over these
6
years "Vykhod Sily" became much more than just a podcast to me. During this period I connected with many great DJ's and musicians from all over the world. And also I joined many great d-n-b communities. And we all know there's indeed a lot of
great music
is being created, that doesn't get published due to the music market oversaturation. So it was quite naturally to me to come up with the idea of evolving the podcast into a recording label.
Next level
for my project let's say it. Basically, I have everything to make a proper label, including an all-time growing network of producers, friends among sound engineers, wife doing great cover arts. But I don't have neither desire, nor finances to sustain a classical recording label business model. I think, with your help I can create a small and stable
underground dnb imprint
not dependent on monies given to digital stores etc. but with the aim of giving the artists what is deserved.
So, I propose a digital label, where the pledged money will be used to pay one-time fees to musicians involved. Their music will be published free to anyone, forever — the musician's work has been paid off, hence there'll be no piracy and musicians get their work paid directly. I can guarantee the quality of the music I'll publish — if you heard my selections, then you know what I mean; if you haven't, then check the podcast's web sources: 
Hearthis.at
, 
Soundcloud
,
Mixcloud.
Basically, I need around 180$  to sustain my current internet resources (
main page
, premium accounts, etc.). Additionally, with each 600$ I got pledged, I will make a
digital release
. Most of these money will go to a musician, a minor part will cover up publishing costs, as well as mastering or sound engineering services if needed.
So please come support my venture and
become my patron
. Small amounts of donations every month will surely support my current podcast work . For example, 10 patrons donating 5$ (it's like two cups of coffee) over the 12 months will be enough for one digital release per year. Also, each patron gets special rewards, like lossless downloads (normally, podcasts and releases are MP3 320), early content access and connecting with other patrons to discuss future releases and things related.
So we really need a little help from our people as we want to lauch a
new kind of label
, which work would be supported by people themselves. 
With all that being said feel free to
support us
in a way which seems fine to you to get the rewards.  Contribute and speed up the final goal achivement
-
1 digital release per year minimum 
(fully mastered + art work) depending on the total sum pledged from you guys. A vinyl release is also possibly to land. And remember you're also helping us to
keep all the platforms afloat
(where you can stream/download the MP3).
Become our patron and join the international Vykhod Sily community. This is what we can offer for today:
Tier 1
Welcome To My Community
connect with other patrons in private chat;

your name or a link to your page will be on the podcast website (you can opt out from that if you want).
Tier 2
Early Podcast Access
access to the scheduled but not published podcasts and releases;
your name on the website will be put above previous patrons;
all previous benefits.
Tier 3
Get Lossless Downloads
access to the lossless versions of podcasts and releases;

your name on the website will be put above previous patrons;
all previous benefits. 
VK Page
Facebook Page
iTunes
Keep it going this way for for 12 months and I will release two digital releases per year!
3 of 4
Become a patron to
Unlock 109 exclusive posts
Connect via private message
Recent posts by Vykhod Sily/Выход Силы