War Editor
is creating high class natsec snark
Select a membership level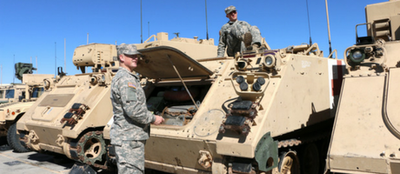 Motor Pool
You keep the lights on, and make it possible for me to keep pushing stuff out the gate on a regular basis. So thanks for that. 
Range Operations
So yeah, there's a pretty lame military theme to these tiers here. And Range Ops are what happen if you can get stuff out of the motor pool. 
Battalion Staff
Because nothing happens without a great staff, and our time spent on and around the good ones means we've got a warm spot in whatever passes for our hearts for you. 
About War Editor
I've been writing about national security and defense issues for most of the last decade. That's taken a few turns, and I've had the chance to write for
Vice News
,
The Guardian
, and
The Globe and Mail.
 So that's been cool. 
If you're curious about any of that, 
check me out on Contently
.
I still do some blogging 
via Medium
, and some of you may remember me as El Snarkistani from the "Sunny In Kabul" blog. That still exists there at Medium, and who knows, it'll probably veer back into Wordpress again someday. 
The main thing lately has been a newsletter called "
5 NatSec Things
" that I put out every weekday. It's my commentary on the top five national security stories of the day. And by "top five," I mean the five stories that caught my eye and I figured I wouldn't look like too much of an idiot writing about. 
I'm a sensitive soul, after all. 
That's now morphed into a website by the same name, so if you're a fan of the newsletter, come check out 
5 NatSec Things
. For now that's just a blog, so we'll see what comes next. 
I have a day job, and the plan is for this writing/creative thing to be that job someday. Which starts here, with people like you, the fans. If you're reading this, you're one of those. 
No matter whether you become a patron or not, thanks for reading. 
This is new to me, so not sure what "patron only" content will exist here, so even if you opt not to support me via Patreon, you can still catch my shenanigans for free: 
When I reach 1,000 patrons, I'll start a podcast, and expand the newsletter to a website with things like video. Which, I understand is a real thing. Think same shenanigans, more words, and voices other than my own.
1 of 1
Recent posts by War Editor